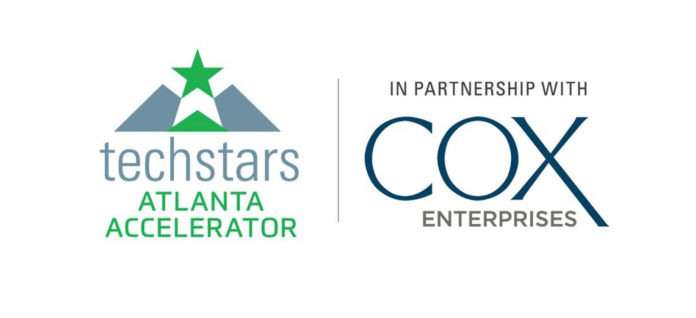 Techstars Atlanta Powered by Cox Enterprises has announced ten startup companies chosen for their 2022 accelerator program, a 13-week program that helps startup founders by offering individual support, network building, and one-on-one mentorship. The program culminates on October 17 with Demo Day, when companies present their projects to investors live. 
Techstars Atlanta continues to make waves in the Atlanta tech market. Based out of Ponce City Market, the program continues its tradition of building solid and equitable companies through its support and guidance. This year's program returns entirely in-person after going partially remote and hybrid over the past several years. 
The ten companies chosen to participate in the accelerator program include seven startups from the Atlanta area itself, and nine of the participating startups have diverse founding teams, one of the mission statements of Techstars. 
A Diverse Group 
The accelerator program is open to founders from all backgrounds and is designed to provide equitable access to funding and support for Black, Hispanic, Latino, Indigenous American, and Pacific Islander entrepreneurs. By offering a focus and access on community partnerships, mentorship, and a platform built for success, Techstars hopes to take steps towards dismantling institutional, structural, and systematic barriers that often limit opportunities for entrepreneurs and startups.   
Tim Dorr, recently appointed managing director of Techstars, says he is excited to work with such a varied set of companies with diverse founders. "They are covering a wide range of markets, technologies, and perspectives, and are working to solve all kinds of different problems," Dorr said.  
Dorr himself comes from an entrepreneurial background himself, becoming involved while still a student at Georgia Tech. He helped build several tech companies before transitioning to the investment side. He also served as the co-founder of Salesloft, was an Entrepreneur-In-Residence at ATDC and previously served as an advisor at Atlanta Tech Village.  
A slew of entrepreneurial talent makes up the Techstar team, many of whom followed in Dorr's footsteps by transitioning from entrepreneur to investor. Anastasia Simon came on board in May as an investment principal after a 15-year history of building startups in multiple markets.  
Techstars Atlanta has 50% of its portfolio based in the Atlanta tech market and continues to produce influential startups around the region and beyond. Founded in 2006, the company was founded to help entrepreneurs by connecting startup companies with investors, corporations, and cities to help bolster communities. They believe that entrepreneurs provide a much-needed service to both local and global economies and that those communities should step up to help build the success of startups and ventures. 
With most of the chosen startups hailing from Atlanta, Techstars continues its tradition of building strong technology-based businesses in the community. According to Kim Mackenzie, Atlanta venture leader for Cox Enterprises, it was no accident. "When we put out the call for applications, Atlanta showed up and brought its best," she said. 
Techstars has invested in more than 2,500 companies and has helped create a powerful impact on the Atlanta region by helping to produce some of the most successful startup companies in the area. You can learn more about the company at www.techstars.com.  
Techstars Impact is a program that focuses on for-profit companies, underserved communities, and environmental sustainability.  
The Class of 2022:
Cookonnect: A startup that hopes to increase access to in-home meal preparation services.

Iloominus: A data analytics platform designed in the DEI space.

Medsembly: A software company connecting students to mentors and coaches in the healthcare field.

Metric Mate: A startup with a patented platform that turns strength training equipment into smart hardware.

My Panda: Connecting personal assistants to help community members get more done.

Palmly: A social networking platform that gives the Christian community a safe interactive way to connect and engage with each other.

Payvmnt: A last-mile delivery data platform recently relocated to Atlanta that provides faster and error-free deliveries.

Reveler: A New York-based software startup helping sports fans find venues and increase engagement with communities.

Theia Dating: A matchmaking service that focuses on personalized, low-pressure double-dates that help support non-profits.

Varkn: A mobile app for on-demand, independent valet drivers for use by travelers.
---
The Atlanta Small Business Network, from start-up to success, we are your go-to resource for small business news, expert advice, information, and event coverage.
While you're here, don't forget to subscribe to our email newsletter for all the latest business news know-how from Atlanta Small Business Network.