Ahead of the 2022 Georgia gubernatorial election this November, candidate and former Georgia State Representative Stacey Abrams delivered a rousing and economically charged speech for Georgians. She described her economic plan at length, the crux of which is to build small businesses, families, and every individual to lead a prosperous life.  
Should she win the election, Abrams promises to establish a capital growth fund for small businesses. The latter will see an investment of 10 million dollars for financing small business programs and giving commerce a much-needed boost.  
In her speech, Abrams squashed the problematic theory that power, background, and zip code determine economic growth. She aims to address the core issues and create a platform of equal opportunities for all in Georgia. She has prioritized equality and equal distribution of resources for everyone to thrive all her life.  
She vows to live by these same principles and govern by providing maximum financial mobility and growth opportunities if she is elected to govern.  
Highlights of Abrams's Economic Plan
In her hour-long speech, Abrams talked about her economic plan that will operate upon the following pillars. She plans to put the five billion dollars surplus of the state in the following ways: 
Expanding the tax credit for rural zones 

 

Launching a farm-to-school enterprise 

 

Boosting the performance and growth of micro and small farms by establishing family farm programs 

 

Restoring the access of Georgians to free technical college 

 

Halting foreclosures and evictions by designation $500 to affordable housing plans 

 

Promising a significant starting salary of $50,000 for teachers 

 

Creating expansive job opportunities, up to 40,000, in the green energy sector 

 

Boosting the agricultural and technological sectors with 20,000 apprenticeships

 

Establishing a tax refund of 1 billion dollars 

 

Diminishing the digital divide plaguing rural Georgia 

 

Launching cluster contracts 

 

Diminishing the huge gap in racial wealth 

 

Addressing veteran homelessness as a top priority

 

Push a constitutional amendment that would facilitate and legalize casinos and betting houses in Georgia 

 

Holding police forces more accountable while increasing the pay scales of law enforcement workers 

 
Stacey Abrams' Vision of the HOPE Scholarship
Abrams left no sector in dire need of growth and resources from the elected in her speech. Her speech encompassed every sector in Georgia, which she believes has been under neglect for the past years. Should she be elected, she promises to push for a constitutional amendment legalizing the operational activities of betting and casinos in the State. This would help generate a sufficient pool of money to invest in the HOPE scholarship while widening the need-based funds for financing prospects.  
She empathized with the forty percent of students in Georgia whose dreams of higher education remain unfulfilled because of the unaffordable costs. Coupled with housing and food insecurity, many skilled and intellectual youngsters have to sacrifice.  
Abrams vows to continue fighting for the approval of the amendment, which will guarantee a stable revenue source. The latter will underwrite access and the possibility of education for every bright youngster. Moreover, she plans to invest part of the revenue from betting and casinos to expand mental health and Medicaid Services.  
Even rural Georgia will vastly improve medical and educational facilities with this constitutional amendment.  
Mobilizing the Economy
Abrams aims to transform Georgia into a state where the definition of prosperity is more than merely the well-being of businesses. She wants Georgia to be an economy where every family thrives equally, where they can plan small startups, have vacations, and where children can attend camps.  
As Governor, she vows to bring transformations where families wouldn't have to worry about new prescriptions, blown tires, and other necessities of life. Under her leadership, Georgia will become a state of equal opportunities, of families with equal chances of success and prosperity. 
Everyone will move forwards and upwards till the overall quality of life improves, not just chances of survival. Abrams said it was high time that Georgia prospered under the guidance of a Governor who would invest in every individual, whose economic foresight would center on prosperity, eradicating poverty, and financing rural and small business development.  
Abrams vowed to demolish income inequality's plagues and build an inclusive and fair economy for all Georgians in return. In her life thus far as an entrepreneur, Abrams has given access to many small businesses to capital creations in Georgia. She has played an active role in retaining numerous jobs while employing hundreds of individuals across the Georgian state as a nonprofit leader.  
Abrams also talked about her tenure as Minority Leader in the Georgia House. She discussed her valuable contribution to developing and promoting policy solutions for helping families. She discussed her battle against a hike in Republic tax, the highest tax increase in history that left most of Georgia reeling from the impact.  
Armed with these unparalleled economic work experiences, Abrams claims she has what it takes to establish a thriving, risk-free, and stable economy. Under her economic mobility plan, Georgia will see phenomenal improvement in wages and job prospects. There will be incredible rural revitalization, economic justice, and significant investment for small businesses.  
Health Insurance and Better Medical Facilities for Rural Georgia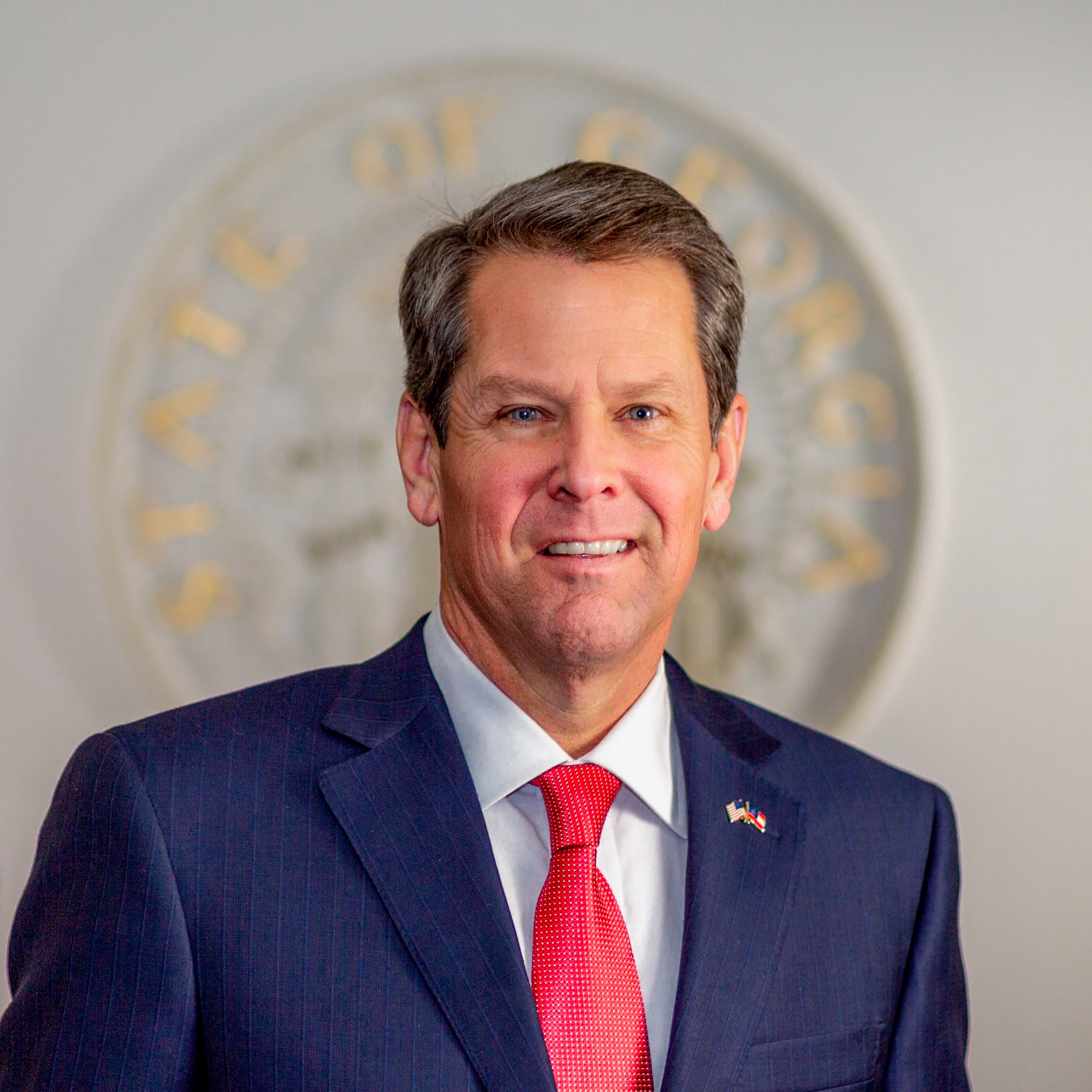 If elected as the Governor of Georgia, Abrams also vowed to immediately establish forces for making better health facilities, hospitals, and health insurance available for rural Georgia. Abrams agrees with the Biden administration and Senator Rev. Raphael Warnock, who has also stressed making rural Georgia development a top priority. Abrams noted how Medicaid expansion has been possible for Georgia in the past eight years, but previous Governors, including Brian Kemp, sadly forfeited it.  
She promised to reinstate the 3.5 billion dollars in access for Medicaid expansion in Georgia, to which the state is already entitled. With this development, she discussed how it would provide qualitative medical facilities to half a million residents in Georgia.  
This fund would help save rural Georgia hospitals while providing them access to health insurance. This much-needed progress would save numerous lives in the neglected rural towns and reduce the burden on the rest of the citizens, who have to pay for someone else's health.  
Meeting the dire need for investments in the medical sector will also help create 60,000 prosperous jobs across the state. In her speech, Abrams acknowledged that inflation is at an alarming 40% high and a cause of concern for most residents.  
Despite the chances of recession, Abrams promised Georgia's business owners, ordinary individuals, and families that her economic plan would work. She claimed that even if the state lost 21% of its annual budget increase, she would still proceed with her plan, and the outcomes would be as successful as predicted.  
How Stacey Abrams Plans to Support Business Growth
A strong contender for the upcoming November elections, Abrams promises to be a ray of hope for the business sector in Georgia. She talked about establishing business funding with the help of a portion of the state's surplus.  
She vows to not only boost small businesses but also launch a fam-to-school enterprise that will bring about significant growth for the agricultural future. Abrams acknowledged her awareness of the aging agricultural population but said it is also one in every seventh job in Georgia.  
This is why she dreams of establishing a collaborative project between schools, technical colleges, and universities so that every youngster gets into the pipeline. Along the same line, she described her vision of introducing cluster contracts, which would create sub-branches to allow smaller companies bidding opportunities.  
This futuristic business strategy would allow small businesses to compete against and rise to the size of the big businesses in the state. Doing so will create a wider pool of resources, talent, job opportunities, and outcomes.  
Her business growth plan will also make space for provisions that will simultaneously work to eradicate the menace of racial gaps. She talked about how Georgia's population comprises 48% of people of color, yet they only receive 12.2% of revenues between corporate and government spending.  
By addressing this issue immediately, she promises to save Georgia at least a hundred years of struggle in eradicating the wealth disparity between the colored and minority communities in Georgia.  
Bottom Line
Stacey Abrams talked about every sector, including education, small businesses, rural hospital, and health insurance, among others, that were in dire need of government support. From creating growth funds from the state's surplus to pushing for constitutional amendments to launch a heavier flow of revenues, she seems ready to launch Georgia on the path of phenomenal success.  
Despite the possibility of a recession, Abrams vows that her economic plan will work undisturbed and achieve success as she has envisioned. Ultimately, she highlighted that a prosperous life was every person's right in Georgia, which is precisely what she will give them if elected.  
---
The Atlanta Small Business Network, from start-up to success, we are your go-to resource for small business news, expert advice, information, and event coverage.
While you're here, don't forget to subscribe to our email newsletter for all the latest business news know-how from Atlanta Small Business Network.