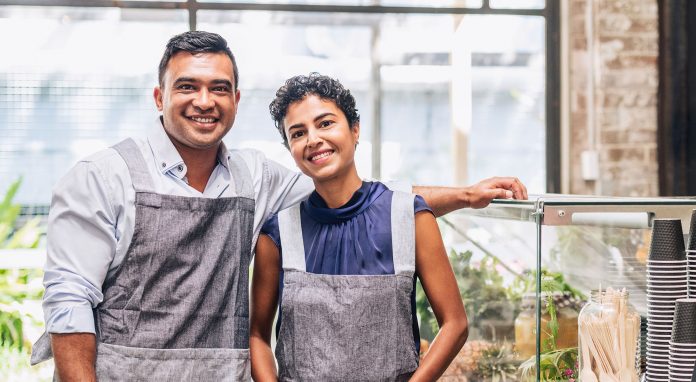 Hispanic and Latinx people own and operate over 5 million enterprises in the United States, illustrating the incredible entrepreneurial growth in this community. In fact, more tech ventures were launched by Hispanic entrepreneurs than white entrepreneurs during the COVID-19 pandemic. However, Hispanic-owned small businesses still encounter structural obstacles—funding and the ability to scale.
The main challenge for Hispanic small business owners is locating finance access. For expansion and employee hiring, small Latinx-owned firms require more financial alternatives. For instance, there are more white-owned companies than Latinx-owned companies in the technology sector. Nevertheless, white and Hispanic business owners are equally likely to run tech enterprises if they have the capacity to add people. This case highlights the significance of equal access to funding opportunities for Hispanic-owned small businesses.
The economy and culture of the United States depend heavily on expanding Hispanic-owned enterprises. Small companies enhance the cultural fabric of the neighborhoods in which they operate, and their owners must represent the neighborhood. It is more crucial than ever that Hispanic entrepreneurs get the funding they need, especially those struggling to recover from the COVID-19 pandemic.
The Hispanic Community's Impact
The Hispanic population plays a crucial role in the American economy. With a 63.2% employment rate, Hispanic and Latinx Americans are among the most employed groups in the country. The neighborhood handles 51.1% of the nation's population increase. The Hispanic population has significantly influenced American culture, from the media consumed daily to clothing, makeup, and cuisine.
In the United States, many customers and business owners are Hispanic. In 2021, Latinx consumers spent $1.85 trillion, while Latinx-owned businesses generated more than $800 billion annually for the economy. Despite having a more challenging time getting capital, Hispanic entrepreneurs are more likely than any other population to establish their own enterprises. A Stanford School of Business survey revealed that compared to 44% of white-owned enterprises, 55% of Hispanic-owned businesses offered health insurance to their workers.Financial help for Hispanic-owned enterprises is vital for the health of the American economy as a whole. Latinx business owners are making significant contributions to employment growth and economic expansion as the segment of American entrepreneurs with the quickest growth rate. If Hispanic business owners had the same access to finance as their white counterparts, the U.S. economy would gain tremendously.
Important Stats to Consider
While Hispanic-owned enterprises have expanded significantly over the years, starting a business is not always easy for Latinx entrepreneurs. Texas, New Mexico, and Nevada are the top states for enterprises owned by Hispanics. North Dakota, Maine, and Vermont are the states that are not satisfactory for Latinx-owned companies.
Financial Opportunities in 2022
Despite the recent expansion of Hispanic-owned small businesses, Latinx company owners still struggle to get funding and have a lower approval rate for business loans than white business owners. To gain access to funding, Latinx company owners who have problems getting a business loan should consider applying for a personal installment loan instead.
Personal loans are often considerably more straightforward to get than business loans and may be used for many purposes. It is important to note that personal loans, however, put your credit on the line and often have higher interest rates than business loans.
The following choices could be helpful for Hispanic small business owners and entrepreneurs seeking loan substitutes, resource-driven opportunities, or grants: 
The LEDC is a financial organization that supports small businesses in local areas by lending money to newly formed entrepreneurs with less than a year's worth of experience. The LEDC also provides:
Financial tools.

Business guidance.

Expert market advice.

A program to build credit.

A program to protect paychecks.

Credit-building programs.
Vehicles, equipment, working capital, inventory, renovations, business acquisition, and filling financial gaps from prior lenders are all possible uses for loans from the LEDC. Different pricing and conditions apply.
The Tequila Don Julio Fund and the Association of Latino Professionals in America (ALPFA) are collaborating once again to promote applications from Hispanic business owners around the nation. The program is also assembling a group of ten Hispanic trailblazers to form a new advisory board that will assist in choosing this year's award winners and provide them with the tools they need to launch successful enterprises. 
The NALCAB brings together Latinx business owners and small business financiers to promote economic mobility in low-to-moderate-income economies. This company helps Hispanic entrepreneurs by providing funding and technical support. Entrepreneurs can also learn to run small enterprises and foster equitable community development.
The Women-owned Small Business (WOSB) Federal Contracting Program aims to provide WOSBs and economically disadvantaged women-owned small companies better access to federal contracting opportunities (EDWOSBs).
The goal of the nonprofit financial organization Digitalundivided is to promote economic development in the Black and Latinx communities. Black and Latina women, in particular, are the target audience for Digitalundivided. It offers sector-specific guidance, financing possibilities, community initiatives, and research to support advocacy activities for businesswomen of color. In order to foster a feeling of community, Digitalundivided also directs seminars and workshops that include professional speakers.
Hispanic-owned small businesses are essential to American culture, the communities they serve, and the national economy. As more and more Latinx entrepreneurs emerge, they need financial help to be successful. Consider using these tools if you are a Hispanic entrepreneur owner trying to launch or expand your enterprise. Put your effort into patronizing Latinx-owned companies and spreading the word about them!
---
The Atlanta Small Business Network, from start-up to success, we are your go-to resource for small business news, expert advice, information, and event coverage.
While you're here, don't forget to subscribe to our email newsletter for all the latest business news know-how from Atlanta Small Business Network.