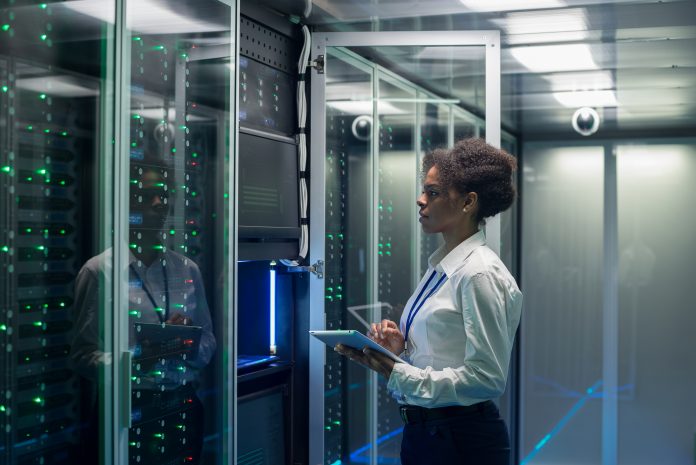 Quality Technology Services or QTS, a leading data center provider, has been confirmed as the company behind a new 250-megawatt (MW) data center project in Fayetteville, Georgia. The purchase of 615 acres about 25 miles south of Atlanta, bought for roughly $154 million, is set to be one of the most significant data center developments in the US. Just northeast of Peachtree City, the site is situated at the northwest corner of Ga. Highway 54 and Veterans Parkway.
The campus will be used to host data for a variety of companies, including those in the financial, technology, and healthcare industries. The data center will be located near a number of major highways and will have direct access to a fiber optic network.
QTS plans to build up to eight data center buildings on the site, totaling up to 2 million square feet. QTS expects to invest up to $1 billion in the campus, which will create up to 1,000 jobs.
"With the data center world evolving rapidly, Quality Technology Services (QTS) is committed to providing hardened, redundant, flexible and scalable hybrid colocation and hyperscale data center solutions powered by our innovative software-defined data centers and network services," the QTS website said.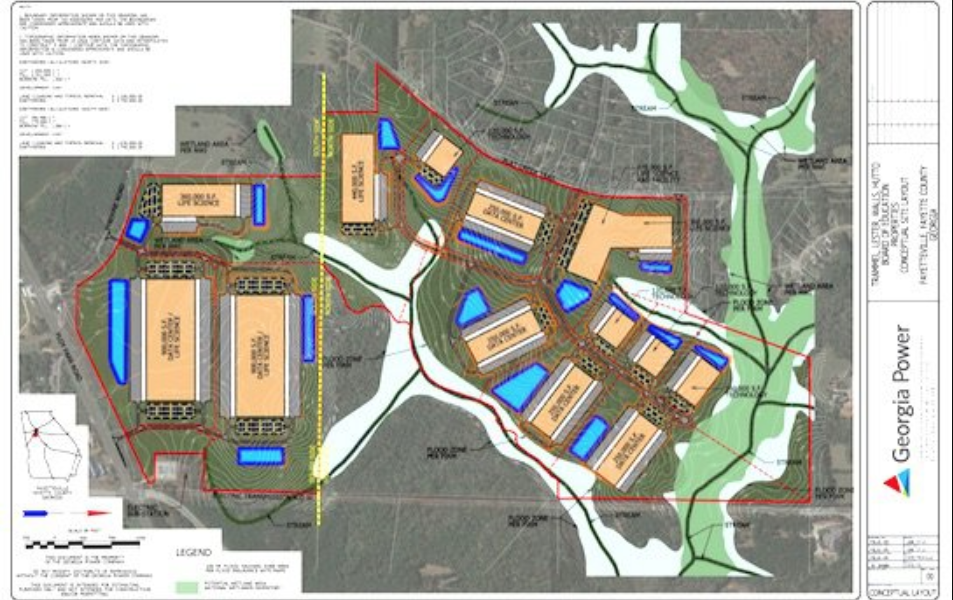 The site is currently farmland and has been labeled "suitable for a business park" in the city's comprehensive plan. The city hopes it will provide 100 jobs and also sit well alongside an existing film production company, Trilith Studios. The Fayette County Development Authority already rezoned and annexed 200 acres along Hwy. 54 and Veterans Parkway for business park development. The Fayetteville City Council unanimously approved the annexation and rezoning of the final 412 acres for the project on the city's west side on June 30. The balance of the 600-acre site purchased by QTS was part of the approximately 1,200 acres annexed into the city on Aug. 1, 2013. The FCDA has also optioned the entire 600 acres from multiple landowners to market as one large competitive site.
QTS operates two other campuses in Georgia; the 1033 Jefferson Street NW site in Central Atlanta, spanning 100 acres and offering 275MW of capacity; and a 385,000 sq ft (35,760 sqm) facility to the northeast of the city in Suwanee.
QTS has been quietly expanding across the US since it was acquired by Blackstone last year. In addition to plans to expand its Henrico facility in Virginia, its Piscataway data center in New Jersey, and its Fort Worth facility in Texas, it recently purchased nearly 400 acres in Phoenix, Arizona, for $255 million. It is also looking at developing 800 acres at the controversial PW Digital Gateway site in Virginia's Prince William County.
QTS is also expanding into Denver. The company quietly added a 'Denver Data Center Campus' to its website in late May. The company says it plans to offer 177MWs of critical power capacity on 67 acres of land at 1160 N. Gun Club Rd, Aurora, Colorado, 80018. The address matches that of a one-time JPMorgan data center. The company has not commented on the facility and did not respond to requests for more information about the facility.
QTS has set several environmental goals, including procuring all of its power from renewable sources, achieving green building certifications for all of its facilities by 2025, conserving 15 million gallons of water annually, recycling 90% of operational waste by 2025, and installing EV charging stations at 75% of its facilities by 2025.
Tim Huffman and Mike Lash of CBRE represented the seller, the Fayette County Development Authority, in the deal and procured the buyer. "The FCDA executed on an amazing strategy that will bring exceptional revenue benefits to the city and county and high-quality jobs for decades to come," said Huffman. "GA continues to thrive as a premiere global data center market, and one of the key drivers for metro Atlanta is readily available access to reliable power and fiber connectivity."
As of the second quarter of 2022, the vacancy rate for data centers in Atlanta was 3.6 percent, according to CBRE research. The market has seen strong demand for data centers. This is a massive investment for the city, and it's expected to create thousands of new jobs.
---
The Atlanta Small Business Network, from start-up to success, we are your go-to resource for small business news, expert advice, information, and event coverage.
While you're here, don't forget to subscribe to our email newsletter for all the latest business news know-how from Atlanta Small Business Network.