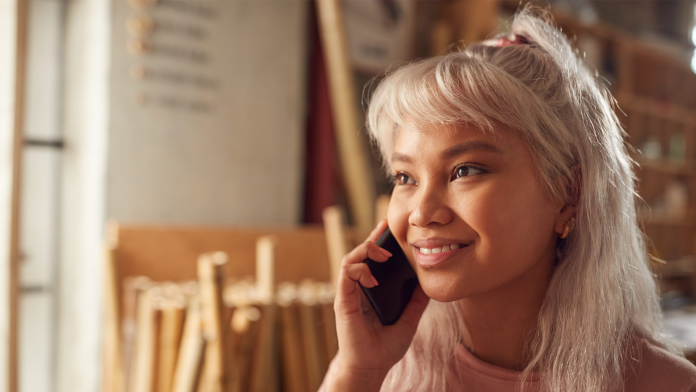 Small business owners face the ever-present challenges of balancing costs, revenue, and labor. In the current economic environment, where inflation has skyrocketed to unprecedented levels over the past year and ongoing labor shortages have made hiring harder, many small business owners are in a difficult position.
Small business owners find themselves at the center of the inflation whirlpool, often struggling to maintain positivity in the marketplace when surrounded by negative outlooks.
Despite this, and with most small business owners putting inflation and labor shortages as their top challenges, optimism among small business owners increased last month. 
Let's look at the market conditions most likely to present a challenge for small business owners over the next several months and hear from the owners themselves about their plans to weather the rocky financial forecasts.
Inflation Increases Put More Pressure on Small Business Owners
August's Consumer Price Index, recently released from the Bureau of Labor Statistics, showed that inflation increased more than expected last month. The Consumer Price Index increased 0.1% in August and has risen 8.3% over the past year. This increase is mainly related to growing food and shelter costs. The food index increased 0.8% in August, and shelter costs rose 0.7%. 
According to Dow Jones estimates, economists were looking forward to a decrease of 0.1% in headline inflation, with core only increasing 0.3% for August. Instead, the scales tipped in the other direction. This is despite improvements in the energy index, which saw prices fall by 5% and the gasoline index fall by 10.6%.
Optimism Increases, Despite an Uncertain Landscape
The monthly Small Business Optimism Index from the National Federation of Independent Business shows that small business owner sentiment increased in August, albeit only slightly. Still, any lean toward a positive outlook might be a sign that things are looking up.
The Small Business Optimism Index rose from 89.9 to 91.8 in August. Despite the increase, this marks eight consecutive months during which optimism remains below the average. Meanwhile, the percentage of owners who expect improving conditions over the next six months came in at –42%. While still falling in the negative, it marks a vast improvement over the –52% from July. 
The report showed that inflation is still the most significant roadblock for small business owners, with 29% remarking it remains their biggest operational challenge. Next in line was labor quality, which 26% of business owners listed as their top challenge. Another 10% named labor costs as their top concern.
"The small business economy is still recovering from the pandemic while inflation continues to be a serious problem for owners across the nation," said NFIB chief economist Bill Dunkelberg.
The good news is that the numbers from August mark the second month in a row where optimism increased. The rise in confidence seems to stem from a better short-term outlook for sales and the overall economy. Business owners showed they are making plans to create new jobs, despite labor struggles and will increase inventories heading into the end of the year.
Some Worries Remain
The improvements in the optimism index may seem like a light at the end of a very dark tunnel. However, Verizon Business recently surveyed small business owners, and the results show that a majority have ongoing concerns about inflation and their financial security.
Below are the top concerns listed by respondents of the Verizon survey.
Inflation and Financial Security
The annual State of Small Business poll, conducted by Morning Consult, was released on Thursday. Results found that 82% of respondents put inflation as a significant concern. The poll also found that worries about financial security rose to 72% over 66% last year. 
Supply Chain Concerns
Supply chain struggles have hampered businesses since the onset of the pandemic and, according to the survey, continue to be a concern for many business owners. 72% of respondents from the food and beverage industry, 69% of bars and restaurants, and 62% of retailers remarked that maintaining inventory levels and sticking to fulfillment schedules was a concern.
Cybersecurity Issues  
One of the most surprising increases comes from a rise in cybersecurity concerns. Only 31% of small businesses listed cybersecurity as a worry in 2021, while an almost doubled amount of 55% said the issue was a concern this year.
Cutting Expenses
When budgets get tight, cuts are often the first topic of discussion on the table. This is especially true for small business owners, who may have smaller operating budgets than large corporations.
According to the Verizon survey, employee events and operational investments are at the top of the list for cuts, coming in at 59% and 39%, respectively. Only 29% of businesses listed investments in technology as up for reductions. As a matter of fact, 61% of respondents have invested in technology over the past two years, mainly to improve customer experiences.
As for labor cuts, small businesses are holding onto employees amid ongoing workforce struggles. 80% of respondents said they have not laid off employees this past year, and 87% said they have not cut wages.
The Final Numbers
The Verizon survey boils down to this: 68% of decision-makers had hoped their businesses would improve this year compared to last year. But according to the results, only 46% reported that to be true.
The good news is that despite a seeming failure this year, most small business owners still believe conditions will improve over the next year. Fears of rising inflation and a possible recession seem to be easing, and small businesses are taking these things as a sign that sunnier days are ahead.
---
The Atlanta Small Business Network, from start-up to success, we are your go-to resource for small business news, expert advice, information, and event coverage.
While you're here, don't forget to subscribe to our email newsletter for all the latest business news know-how from Atlanta Small Business Network.