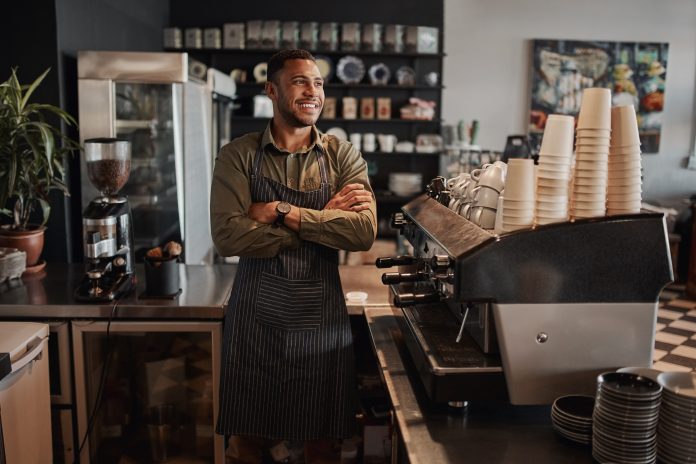 While corporations and large-scale businesses tend to represent a region, small businesses are the backbone of its economy. Small businesses are the future of a region because they create more job opportunities and spark innovation that can tackle bigger companies. This creates a competitive market that encourages every company to improve its services. At the same time, these businesses will support the city's economy. Therefore, Invest Atlanta introduces Commercial Improvements Grant Program (CPIG) to support and encourage small business owners to create a strong foundation and excel in the market. 
This funding assistance helps business owners make capital improvements and purchase assets that will offer an environment for small businesses to grow and expand. CPIG helps businesses become resilient and tackle issues that come their way.  
What is Commercial Improvement Grant Program (CPIG)?
Invest Atlanta has launched Commercial Improvement Grant Program (CPIG) with the Wells Fargo Open for Business Fund to support local businesses and property owners. This grant aims to strengthen the Atlanta business market, create new jobs, and reduce economic uncertainty. The program was developed with Wells Fargo's $20 million donation. The purpose is to help businesses own their equipment and property assets or make physical upgrades to their commercial property.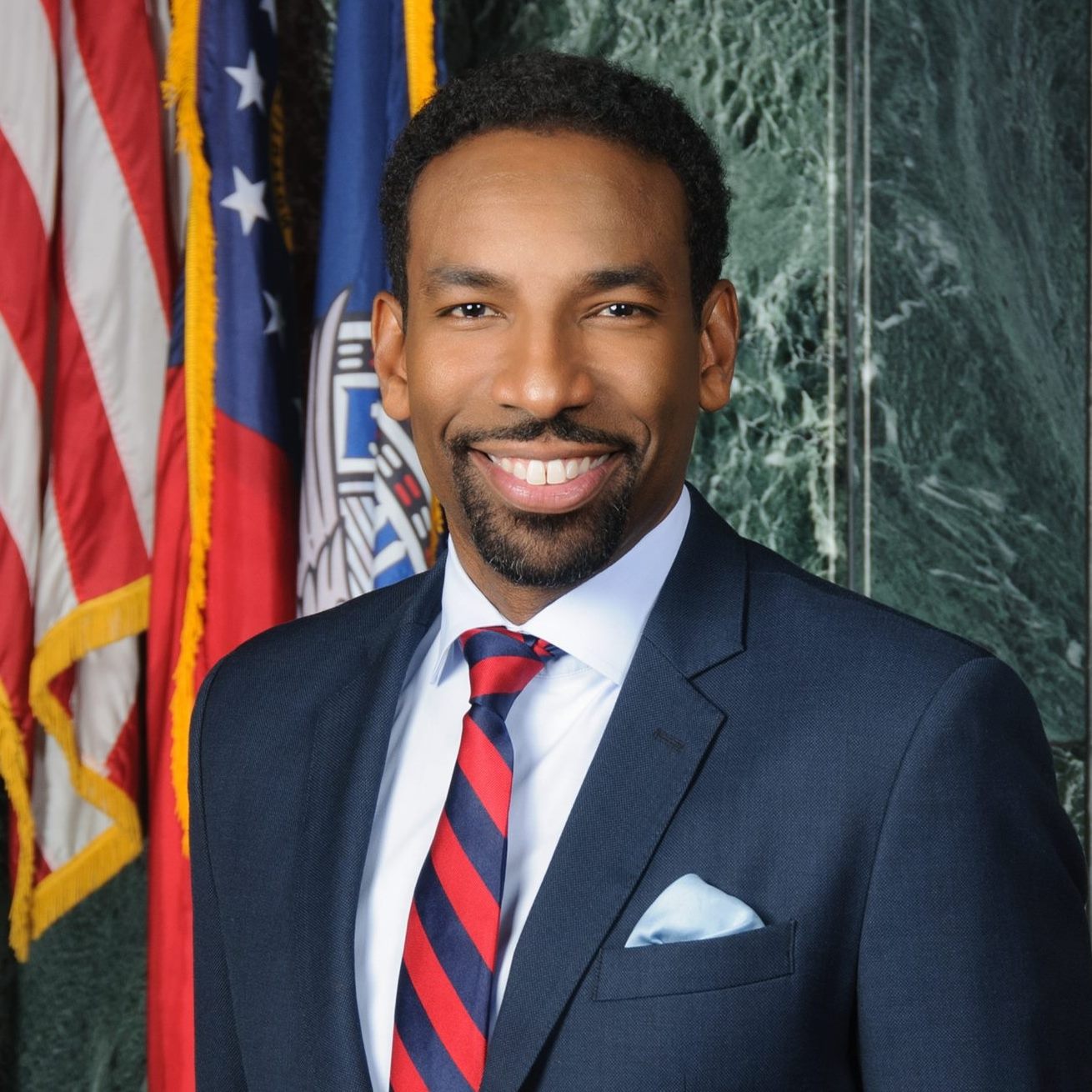 "Atlanta's small businesses are the backbone of our economy and the primary job creators in our communities," Mayor Andre Dickens said in a news release. "Providing funding assistance for capital improvements and the purchasing of assets affords small businesses the breathing room needed to grow, become more resilient and provide more hiring opportunities. The CPIG is not just an investment in our business community—it is an investment in our people."
This 3.5 million grant program will prioritize business owners and businesses struggling to get funds. Small business owners can easily qualify for a grant of more than $50,000. Based on their needs, they can use it for internal and external improvements of their facilities. While all small businesses are eligible to apply, minority-owned small businesses in areas with a lack of capital and commercial investment have more chances to get approval.  
CPIG Eligible Applicants
Atlanta's small businesses are the future of the region. These businesses will strengthen Atlanta's economy and support the locals. CPIG is a major milestone in the development of the state. Also, the eligibility criteria are simple for small businesses. Here are some requirements that you need to meet.  
It should be a small business operating on a property no bigger than 15,000 sq feet

The business must be based in Atlanta

 

Applicants must provide a business license

 

Businesses that have leased their commercial facility need to have a minimum of 1 year left on their lease

Businesses on lease need to take approval from property owners

 

Vacant commercial properties are also eligible to apply if they meet certain requirements, such as having the possibility to generate revenue and job opportunities

 

Owners who have established a business in multi-tenant commercial buildings with less than 15,000 sq feet can apply

 

Participants need to provide 10% of the grant award to qualify

 

Priority is given to businesses in the disinvested areas

 
Candidates not eligible include:
Businesses operating in properties constructed in the last decade

 

Properties with national credit tenants

 

Businesses established in noncommercial areas

 

Public agencies, religious institutions, or nonprofit agencies 

 

Businesses that provide adult entertainment 

 

Properties working as package stores 

 
Benefits of CPIG
Why should businesses apply for it? Is there any benefit? Here are the pros of choosing CPIG. 
It primarily supports small businesses to help them grow

 

CGIP can help improve business conditions to attract more buyers and improve brand loyalty

 

You get around $50,000, which is hard to get for a small business

 

Supports businesses founded by members of minority groups

 

You don't need to pay a high down payment to get the grant

 

Most necessary property improvements are eligible under this brand

 

Businesses in underinvested areas receive grants on a priority basis

 
Where Can You Use Funds?
The $50,000 you get can be used for the property's exterior and interior if it meets eligibility criteria. 
Some of the suitable exterior improvements you can opt for include. 
Lighting

 

Painting

 

Doors, windows, framing, etc

 

Gates, landscaping, fencing, etc

 

Swings, signage, canopies, etc

 

Building surface repairs: siding, concrete, limestone, etc

 

Visible upgrades on the ground: asphalt resurfacing, tiling, etc.

 
You can make interior improvements such as:
Water heater, HVAC, electrical, plumbing, and other repairs

 

 Walls, flooring, and ceiling upgrades

 

Structural repairs to floors, walls, interior doors, and stairs

 
Inventory, operations, and other soft costs are not eligible for the grant. You can use the fund for soft costs such as planning services and architecture features. But make sure these costs don't use up over 10% of your grant amount.  
CPIG Application Process
Like any other grant program, you need to go through a proper application process. You need to collect documents, fill out the form, and submit documents with it. Here are a few things that you need to do in the process. 
Complete Online Application From
You need to complete an online application form on the Invest Atlanta website. The form will require general and personal information. You need to attach the same documents with it, which we will discuss later. Also, you need to provide details about improvements you will make to your business and property.  
While submitting the form, be careful and avoid mistakes. Note that the organization will consider the information in the form to determine whether to give approval or not. 
Fulfill Application Requirements
You need to provide certain documents to prove that you meet the grant eligibility criteria. Here are a few things that you need to submit. 
Map of your property's locations (a Google map screenshot will work)

 
Your business licenses for the city of the Atlanta

 

Recent photographs of a commercial facility with visually noticeable improvements

 

Prove property control through a deed or lease

 

Budget of materials and procedures of improvements for which you need funding 

 

Copy of the Application Affidavit 

 
Collect Due Diligence Documents
Once you get approval, you will need to provide the following documents to execute a grant agreement. 
Owner Entity Documents
Copy of business license

 

Articles of Organization/ Incorporation, Secretary of State Verification

 

Documentation that proves that the property owner has been paying app property taxes

 

Copy of driver's license and SAVE affidavit

 
General Contractor Documentations
List of subcontractors or contractors you are planning to hire

 

A recent copy of the Business Owners Insurance Policy

 

Prove of ownership such as lease or vesting deed 

 
Project Documentation
Prove that your property project meets the criteria of Community Impact Contribution

 

Project Description Sheet that is approved by the property owner

 

Verification of additional costs that business owners need to cover

 

Project Budget includes the quotes for all materials, processes, and equipment needed in the project

 

Examples of drawings of needed improvements 

 
What is the Last Date to Apply for CPIG?
Since CPIG's objective is to support small businesses in the region and help them stay competitive in the market, CPIG will continue approving applications till 2024. So, if your business doesn't meet the grant criteria today, you can apply for the grant a few months or a year later. However, applicants can only apply for the grant on a continuous basis until the grant is fully allocated. So once the grant's entire amount, i.e., 3.5 million, is allocated, the program will close. While the program amount is enough to support several small businesses, it's best to apply as soon as you can.  
Attend Webinars to Understand Different Aspects of the CPIG
Are you confused about how the grant works or how much money you get from the program? In that case, you can simply attend the webinar if you need more information other than what we have mentioned here.  
Invest Atlanta has arranged the webinar to help small business owners excel in the market without having to take loans from the bank to improve their property conditions. The webinar will take place on August 9th at The Commercial Property. There will be two sessions- one in the morning from 8 am to 9 am, and the other one will be an evening session from 6 pm to 7 pm.  
These one-hour webinars can change the game for small businesses. Plus, there are no restrictions, so any small business owner looking to participate can attend the webinar.  
Bottom Line
CPIG is a grant offered to small business owners in Atlanta by Invest Atlanta. This financial assistance can help you make improvements to your business location so it can appeal to more clients. Also, with the grant, you can create an environment where you and your employees can work productively and ensure customer satisfaction.
---
The Atlanta Small Business Network, from start-up to success, we are your go-to resource for small business news, expert advice, information, and event coverage.
While you're here, don't forget to subscribe to our email newsletter for all the latest business news know-how from Atlanta Small Business Network.