According to FitSmallBusiness.com, Atlanta is the top-ranked city outside of New York and San Francisco, for "fresh and exciting startups." While Atlanta is known for its burgeoning music and movie scene, this city is also catching the eye of aspiring business owners. It is finally growing into its own as an innovative startup hub. So much is going on in the city that it may be challenging to hear about all the newest successful small businesses. The following list not only reveals which startups are finding success, but it also lends some clues about industries that are growing in the city. Read on for five of Atlanta's newest and most successful startups.

Koridor – Pick the Hotel Room of Your Choosing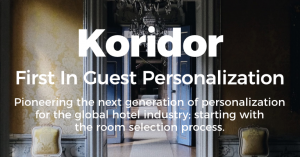 It is incredible to think that we don't have an idea of the hotel room we are staying in until we set foot in the space. Sure, there are photos of the room types, but you have no idea about the state of your exact room until you arrive. Well, Istanbul-based Koridor has recently made Atlanta its home to change this. The company works with hotels to provide a 360-degree virtual view of rooms as well as the option to select rooms depending on how close they are to elevators and ice machines or the amenities seen within them. The CEO, Larry Hall, chose Atlanta because of its "strong presence in the hotel industry."
AgVoice – Adding Tech to Food Safety
AgVoice is a hands-free workflow service that allows agricultural inspectors to record their findings while on-the-go. Typically, food and agrarian inspectors have to write down data using large tables. This practice not only slows down the process, but it is more than possible for a mistake to be made. AgVoice uses Bluetooth wearable devices that are powered by a mobile phone to allow for accurate voice communications. All data is also geolocated and timestamped so restaurants and even customers can receive detailed and current information regarding the safety of their food.
Vippo – See the Home of your Dreams Before it is Built
Vippo uses VR technology to provide a complete architectural visualization of a home or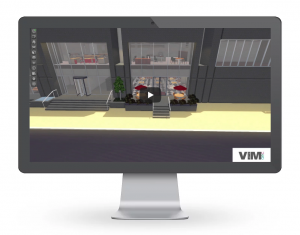 building before it is built. The company uses data from architects, civil engineers, and designers to create a comprehensive 3D view of a residence before breaking ground. This allows those involved in designing the home to have the opportunity to recognize any problems that could arise from faulty design plans. What differentiates Vippo from others who are working in this space, is its ability to incorporate engineering plans. The company is now going through a soft launch in the city, and are confident their model is scalable in the state.
LegalSpark – Providers of Affordable Legal Advice
How many of us have been in a situation where the advice of a lawyer would have been favorable, but we lacked the funds to hire one? Atlanta-based startup LegalSpark is stepping in to remedy this problem. Their premise is not only affordable but simple. Customers can receive a phone call to talk with a lawyer for 20 minutes at the cost of $50. There is no subscription needed, and topics can cover business laws, estate planning, divorce, bankruptcy, intellectual property, and a host of other issues. Customers choose their subject, are matched to a lawyer, and then receive a phone call. The method of taking more expensive services and making them more affordable using more straightforward processes is catching on. Legal advice has always been seen as a costly service, so it will be interesting to see how this service fairs with the masses.
Opendoor – Handling the Hassles of Home Buying and Selling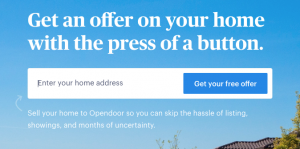 Opendoor purchases homes directly from consumers, and sells them, so homeowners do not have to handle the hassle of transitioning out of a home themselves. Homeowners can sell their house to Opendoor and either make repairs themselves or deduct the cost for Opendoor to do it for them. If someone wants to view a home to potentially purchase from Opendoor, they can browse listings on the company's website or mobile app, and visit any home seven days a week from 6am to 9am by themselves by using the Opendoor app to unlock the door. Opendoor provides guidance from the first viewing to closing. Unlike the other companies on this list, Opendoor is headquartered in San Francisco, but the company is opening up an engineering office in Atlanta. The company operates in ten markets which include Phoenix, Dallas-Fort Worth, Orlando, Tampa, Nashville, Atlanta, Raleigh, San Antonio, Las Vegas, and Charlotte. They have plans to expand to 50 by 2020.
Final Thoughts
If you are an aspiring startup owner and not sure if making the plunge is the right move, take a look at the examples above. From agricultural safety to legal advice, the Atlanta small business ecosystem is ripe with opportunity. As long as your idea fulfills a need, it has the potential for success in the third most successful startup area in the country.