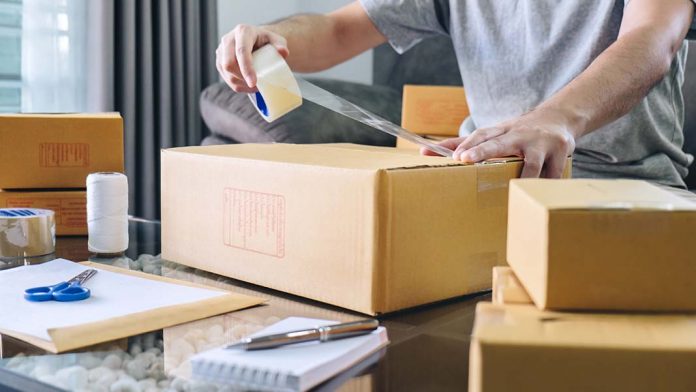 In early May of 2022, eCommerce giant Amazon acquired Veeqo, a software program that helps retailers and sellers cut down on shipping costs while simultaneously increasing fulfillment speeds. Now, Amazon is offering the service to multichannel sellers for free, even when they ship through rival platforms.
Amazon has recently announced that it is ending the $450 monthly subscription fee for sellers who use the Veeqo service in the US. The service will allow sellers to connect to existing sales channels, including Amazon, Etsy, eBay, and Shopify.
The Veeqo platform allows sellers to import orders and automatically find the cheapest shipping rate based on size and weight. Veeqo also offers sellers discounted rates on UPS, the US Postal Service, DHL, and FedEx.
Veeqo CEO Matt Warren said the system is designed to simplify the shipping process for sellers. "The available shipping management software was complicated, lacked the right features, or was designed for an enterprise-sized retailer," he said.
"I created a system built with the needs of all multichannel sellers in mind. Sellers should be able to track, price, sell, and ship orders across multiple channels in just a few clicks, and with Veeqo they can."
The service available to sellers through the Veeqo platform includes more than just discounted shipping costs. Amazon is offering free tools to help sellers consolidate and simplify their shipping process.
Amazon Offering a Host of Free Services
Amazon-certified integration is free with Veeqo, allowing users to import orders and automatically access the lowest available shipping rates. Shipping automation for bulk batches of up to 100 orders and automatic customer tracking emails is also offered. On top of that, sellers can brand their shipping and packaging with branded packing slips and invoices.
Amazon is offering other new freebies to sellers, including:
automatic inventory syncing across platforms

the ability to track and purchase inventory

digital picking, which can reduce errors by 99%

reporting and forecasting abilities
Competitors May Not Be on Board
Not everyone is happy about Amazon's expansion, including rival selling platform Shopify. In April, the announcement of Amazon's "Buy with Prime" feature, which allows sellers to market Amazon's fast-shipping service on their direct-to-consumer websites, prompted Spotify to allegedly warn merchants that it would violate their terms of service and could present a security risk.
During an interview, Warren said the partnership with Amazon was not a move against Shopify or other online retail platforms. "Amazon takes a very long-term view that anything that helps sellers eventually will be good for Amazon," he said.
While Spotify may not like the plan, sellers say they benefit from Veeqo's service capabilities. Corbin Bare, who owns River Valley Gems, said, "Veeqo removes the hassle of managing a multichannel business and has cut our shipping time down by 30 percent."