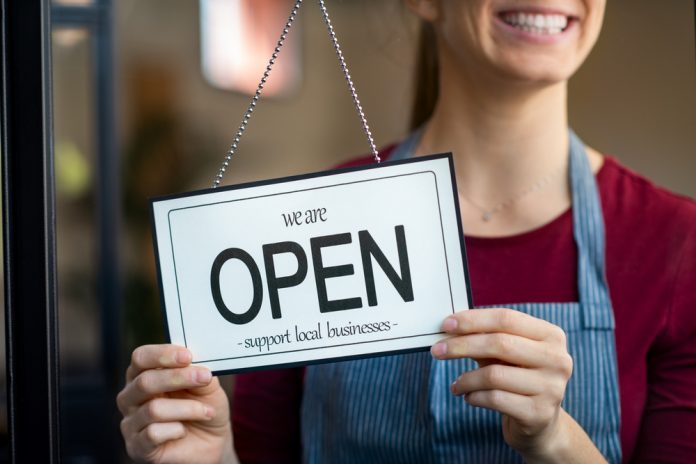 Small Business Saturday (SBS) is a weekend organized annually between Black Friday and Cyber Monday. What a great idea to support local businesses on a Thanksgiving shopping weekend. Therefore, it is a big deal for businesses across the U.S. 
If you are a resident of Atlanta or just visiting the city over that weekend, this post is for you. You will learn about seven local businesses that you must check out on Small Business Saturday. 
History of Small Business Saturday
Small Business Saturday is known as a national shopping day that falls on the Saturday following Thanksgiving. You can trace its origins back to the year 2010 as a brainchild of American Express. The purpose is to encourage local consumers to shop and support small businesses in their local communities. 
SBS is announced as an official kickoff of the holiday shopping season leading to Christmas. If you are out and about, you will see many businesses offering sales and discounts on a Small Business Saturday. The incentives are lucrative enough to entice customers through the door in order to boost sales. 
When Is SBS in 2021?
The Small Business Saturday in 2021 will fall on Saturday, November 27. However, you do not have to wait for SBS to help the local businesses thrive during the COVID-19 pandemic. 
Small Business Saturday in Atlanta, Georgia
COVID-19 pandemic has hit small businesses the most and left many struggling to stay afloat. However, as we emerge from the coronavirus-enforced lockdown after vaccination, it is vital for Atlanta residents to come out and support the local business community.
From restaurants to coffee shops and local BBQ legends to shopping stores, there will be plenty of options to explore and make the most of ongoing discounts on the day.
7 Atlanta Businesses to Visit on Small Business Saturday, 2021
If you happen to be out and about in Atlanta on Saturday, November 27, 2021, do check out the following businesses and show your support.
Fancy tasting the creative zest of fine dining with exclusive events? Then White Oak Kitchen & Cocktails in downtown Atlanta is the place to be this SBS. As the name suggests, you will find the entire interior to be décor touched with re-purposed wood and white oak. 
A signature chandelier gives this place a classic look while illuminating the main dining hall. The variety of food at this local business' kitchen is a perfect reflection of a typical southern lifestyle. From traditional food to contemporary recipes, you will find something to suit everyone's taste buds. 
The names of each item on the food menu are simple and say exactly what you will get with ingredients mentioned clearly. Most importantly, everything will taste as it should. 
Another highlight at White Oak is their 360-degree bar crafted in marble and white oak. This barrel bar houses an impressive collection of more than 70 bourbons and whiskeys. You will also be able to choose from a wide range of selected gins, wines, and vodkas. Thrillist Magazine named WOKC's Barrel Bar as one of the top whiskey bars in entire Georgia. 
From cocktails (stirred, infused, or shaken) to neat drinks on the rocks, this bar has the class and true spirit of southern hospitality and approachability. 
Want to see the entire Atlanta from the top? Then head to 168 Luckie Street NW, Atlanta. This venue hosues is a gigantic Ferris wheel towering over 20 stories above the famous Centennial Park. The SkyView features 42 state-of-the-art climate-controlled private gondolas. 
You are going to love the breathtaking view from atop this Ferris wheel. If you wish to have a more exclusive experience, then a VIP gondola with Ferrari-style seats and glass floors with longer flight times will be ready for you. 
If you love a bit of adventure on your stroll to downtown, SkyView offers the perfect opportunity as one of Atlanta's most noticeable and popular attractions.
If you like VIP treatment and prefer finer things in life, then check out Red Phone Booth this Small Business Saturday, 2021. The venue has a history of exceeding the expectations of the guests with immaculate seating, ambiance, quality of the indoor air, and well-trained staff. 
Once in, you will experience a service unparalleled to any other venue you have ever been to. Do not forget to try their cocktails with some of the most interesting concoctions of spirits. To name a few, try Macallan 1824 and Pappy Van Winkle. 
If you are a cigar enthusiast by any chance, you are in for a treat. You can enjoy cigars from over 100+ world-renowned brands in an exclusive atmosphere. This one of its kind and upscale cigar bar is all about the quality, luxury, and desirability of cigars. 
You can also order small platters of fresh seafood, Neapolitan Pizza, Carpaccio, and homemade desserts.
 If you really like the place and plan to be regular, ask them about their exclusive membership. However, you do not need to be a member to enjoy all of the above and exclusive prohibition experience. Just walk in as a guest and experience the luxuries this place has to offer. 
If you are planning to organize an event, Red Phone Booth's mafia-style kitchen with a pool table is available for rental. 
If you are a fan of live music and wish to make the most of your night on Small Business Saturday, be at Eddie's Attic. This is a live music performance venue featuring some of the best local talents and renowned musicians in Atlanta. 
However, you can attend a performance on any day of the week. There is one update, though, i.e., their kitchen is not serving food due to the COVID-19 pandemic. But you can take your own food with you and enjoy it while listening to the best southern music in entire Georgia. 
The good news is that the bar is still open and serving drinks during the show. Visit Eddie's Attic and enjoy the most intimate music night in Atlanta and hear singer-songwriter, Ellis Paul.  
Ebrick Coffee Room is a family-owned business that appeared on the scene in 2014. This joint offers the most authentic, welcoming, and inclusive coffee experience you will ever have. If you are a coffee aficionado, you are going to love Ebrick Coffee Room. 
Whether you want to unwind after a long stroll around the city or just wish to reconnect with your friends, this is a perfect place to be. Either way, you will experience the culture and comfort while sipping on your favorite concoction of grounded cocoa. 
Ebrick gains its popularity primarily because they roast their own coffee. Plus, you will get the fresher roasted batch with each cup of coffee. If you really know your coffee, get ready to enjoy some of the brightest coffee flavors with an authentic and complete taste profile ever. 
Sweet Auburn BBQ is an exquisite combination of Southern lifestyle and Asian roots with two sibling owners. So, if you like your barbecue and Asian food, then Sweet Auburn is a place you must never miss. They offer traditional-style BBQ with a bit of an Asian twist.
Coconut lemongrass ribs and Pimento cheese wontons are two of the most famous recipes. Try them and experience the combination of two cultures of the world on your palette. They have a classically trained chef, so be ready for a full-service fine dining experience. 
Stay by the bar and satisfy yourself with some of the most refreshing cocktails in Atlanta. 
Fancy international vibes of Europe in Atlanta? Then Roswell Provisions is certainly a place to visit on Small Business Saturday, 2021. This famous gem with a French provincial vibe is in Historic District in the renowned Downtime Roswell Community. 
Visit the Espresso bar to enjoy an interesting array of iced and hot coffee drinks and teas. It is a perfect place to hang out by yourself or organize a cozy gathering with your family and friends. 
The venue also has an exclusive patio perfect for al fresco dining while soaking the vibe of the local area. Roswell Provision houses an impressive Patisserie with delicious assortments of French sweets, pastries, cookies, chocolates. Why not try the most authentic French croissant, baked bread, plus quiche, bagels, and biscuits. 
Check out their Olive Oil & Condiment bar on your visit. This is an ideal place to authentic olive oil straight from France, Greece, and Italy. You can even get oils infused with spices, herbs, and garlic. Roswell Provisions is also famous for its variety of vinegars infused with sherry, raspberry, champagne, and balsamic. 
Conclusion
The primary purpose of Small Business Saturday is to help local businesses thrive. This allows local communities to have easy access to all they need and also generate new jobs for the residents. Therefore, it is imperative that the people of Atlanta come out to spend and support businesses in their local communities. 
While there are hundreds of businesses such as theatres, restaurants, bars, and retail shops, the above-mentioned seven shops are something to suit everyone's taste. So, if you are planning to get out and about for holiday shopping soon, Small Business Saturday is a good day to start! Happy SBS!
---
The Atlanta Small Business Network, from start-up to success, we are your go-to resource for small business news, expert advice, information, and event coverage.
While you're here, don't forget to subscribe to our email newsletter for all the latest business news know-how from Atlanta Small Business Network.