SEO requires time and patience, but it can be frustrating when your pages refuse to rank on the first page of Google. There is a very limited amount of traffic available as you move onto subsequent pages, making it vital you hit the top spots. In many cases, your content is quality and has been promoted well. Unfortunately, a few mistakes are standing in the way of a top ranking. By conducting an SEO audit, though, you can quickly see where you are going wrong and how to fix the issues immediately.
Look at the Google Search Console
If you haven't created a Google Search Console account, this should become a priority. The tool offers a number of key benefits, allowing you to identify issues quickly. You can submit a sitemap, check pages are indexed and be alerted if Google finds any issues. Also, you can see which queries bring traffic to your site, so you can focus on the pages that will bring the best results.
Run a Mobile-Friendly Test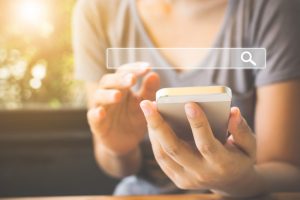 Mobile has gradually become more a priority for searchers, making it critical that your site is optimized for these devices. Google has a Mobile-Friendly Test tool that will let you know if your site isn't optimized, allowing you to offer a separate mobile site or to use a responsive design. Mobile optimization is no longer simply offering a mobile version of your site but requires making it a priority for users.
Use a Speed Test Tool
Slow loading times can negatively impact your rankings as they count as offering a poor user experience. Input your URL into PageSpeed Insights and GTmetrix tools, checking your site gets a passing grade. In many cases, you will receive some suggestions for ways to increase the loading speed times. CSS and large image issues are two of the most common complaints that slow a page down.
Analyze On-Page Optimization
On-page optimization factors include your title tag, meta description, body copy, keyword usage, and image alt tags. Ensure the title tag does not exceed 70 characters and the description stays below 320 characters, including your main keyword in the text. These tags should also be effective at encouraging searchers to click your link. Use your keywords throughout the copy and within alt tags, but make sure you make it natural and readable.
Link Structure
Internal links can be used to help visitors navigate around the site, while also passing authority between pages. You can add an internal link from a powerful page to a page you want to rank for, adding some extra authority. Also, link out to authority sites, showing Google you are a legitimate site and helping to provide topical relevance.
Look at the Backlink Profile
Almost all backlink profiles will contain some sites that appear spammy or irrelevant. However, you may find a high volume of these pages that could be damaging your results. Google allows you to disavow these pages if required, so they will no longer be counted. An effective profile will contain a mix of keyword anchor text links, many topically relevant links, and pages with high domain and page authority. You can use a tool like Ahrefs, SEMrush, or Moz to check this data.
Fix Any Broken Links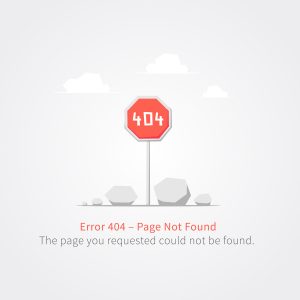 The longer your site has been operational, the more chance you will find broken links. You could have deleted a page on your own site, but are still linking to it from other pages. Alternatively, you may be linking to an external site that has been removed. Run your site through a tool like BrokenLinkCheck, looking for any necessary maintenance work that will upgrade the user experience.
Analyze Ranking Pages and Upgrade Content
Ranking pages will require providing something Google deems better than is currently listed. Look at the top listings for your target keywords, studying the style of content and common similarities. Think about what a searcher is ideally looking for when they type a keyword into Google, using readable text, sub-headings, images, videos, and anything else that will upgrade the content.
Check Security
Running a security check will ensure you don't have any issues that would concern Google or your visitors. While it is not mandatory, Google wants sites to be using the HTTPS extension, with an SSL certificate required. You can also run your site through a tool like Sucuri SiteCheck, scanning for malware and ensuring Norton, McAfee, Google Safe Browsing, and others have not blacklisted you.
An SEO audit will give you an immediate insight into any issues with your pages. Trying to rank for valuable search terms will put you in competition with some authoritative sites. You will need every advantage working for you, ensuring you can gain a top ranking and maintain the position. A page ranking for a number of top keywords could bring in traffic for a long time, so the short amount of time conducting an SEO audit will be more than worth the effort.
---
The Atlanta Small Business Network, from startup to success, we are your go-to resource for small business news, information, resources.

Follow us on Facebook here and stay up to date or catch-up on all our podcasts on demand.
While you're here, don't forget to subscribe to our email newsletter for all the latest business news know-how from Atlanta Small Business Network.
This has been a JBF Business Media production.