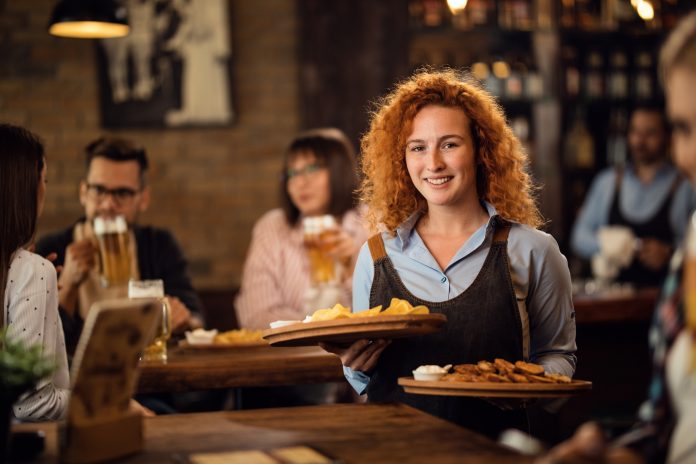 Restaurant subscription services peaked during the global pandemic. The COVID-19 lockdown drove businesses to explore alternative ways to provide excellent customer service. According to Square's The Future of Restaurants Report: 2023 Edition, over 50% of restaurants added new offers to their services, including subscriptions and memberships.
Customers can enjoy arranged meals with a restaurant-based subscription, usually weekly or monthly. The subscription simplifies their meal plans and helps them choose programs that suit them, including the number of meals they want daily and their preferred cuisines.
The subscription business model permits customers to pay regular prices to access a product or service regularly. Subscribed customers can choose their meal plans from pre-set menus or have the restaurant curate meals based on their preferences. Then, the restaurant cooks and delivers the food to their doorstep.
5 Subscription Service Ideas to consider for your Restaurant
Adopting a subscription service for your restaurant can be challenging, but first you must decide on the kind of services you want to offer. Here are five subscription service ideas you can provide in your restaurant:
1. Meal Kit Subscription
A meal Kit Subscription is a try-it-your-way kind of service. True to its name, your restaurant sends a box of pre-portioned ingredients and a recipe card that explains the entire preparation process. 
It lets your customers try out your cooking process and create amazing meals in the comfort of their homes. You can offer a weekly or monthly subscription service featuring your most popular dishes. Meanwhile, there are better plans for restaurants that prefer to keep their recipes confidential. 
With a loyalty program subscription service, you can offer exclusive perks to your best customers. You can include packages like meal discounts, early reservation access, and special event invitations. This package helps you reward loyal customers, encourage them to patronize you further, and build a sense of community around the restaurant.
3. Cocktail Subscription
A cocktail subscription is an excellent idea if your restaurant has a bar. You can offer a monthly subscription to various cocktail recipes, including the ingredients needed. It doesn't necessarily have to be a make-your-version kind of service; you can also offer them prepared cocktails. You can also spice it up by providing minor bar accessories, such as a cocktail shaker, as a subscription bonus.
4. Dessert Subscription
A lover of adventure won't mind traveling wide to try delicious desserts. You can bring the party home to your customers through a dessert subscription service, especially if your desserts are popular. Offer a monthly subscription that delivers your special and regular servings. You can also focus on a particular dessert, as Cravory did with cookies and Goldbelly with cakes.
5. Meal Box Subscription
This is like the Meal Kit Subscription, but with everything already prepared. You can deliver pre-portioned meals to your customers. Customers find meal boxes easy because it has flavors and nutrients in them and saves them cooking time and stress. To satisfy your customers' palate, you can experiment with several meal boxes, including vegan, gluten-free, and vegetarian options.
7 Steps To Starting a Subscription Service For Your Restaurant
Starting a subscription service helps you generate recurring revenue and attract and retain customers. Here are the general steps to creating a subscription service for your restaurant:
1. Define Your Subscription Service
The first step to starting a successful subscription service is to define and determine the types of restaurant subscription service you want. You can center your decision on your restaurant's strengths and customer preferences. 
2. Choose a Subscription Model
Explore different subscription models such as weekly, monthly, quarterly, or annual. Decide the subscription service price, operation model, and special subscription benefits. 
3. Set Up a Subscription Platform
Choose a subscription platform that fits your business model. You can go for either subscription management software Restaurant365, Yodeck, or ecommerce platforms like Magento and Shopify. Meanwhile, whichever one you are going for, ensure it has all the tools you need to make your restaurant subscription package successful.
4. Develop Your Subscription Offering
What are the food items that will make up each subscription package? Design your subscription offering, including the specifics of what your subscribers will receive and how often. It can be meal kits, wine selections, or access to exclusive events. 
5. Fulfill Subscription Orders
Build an effective delivery channel to fulfill your restaurant subscription orders successfully. Establish coordinating deliveries, manage inventory, and ensure quality control.
6. Launch Your Subscription Service
Launch your subscription service and promote it through targeted marketing strategies like social media, email marketing, and influencer partnerships.
7. Analyze and Optimize
Continuously analyze your subscription metrics, such as churn rate, to monitor the number of unsubscribed customers and customer acquisition costs, monitoring how much you spend attracting new customers. This information will help you optimize your strategies to improve customer retention and revenue growth.
Final Thoughts
Subscription services are a great way to reach out to potential customers and keep your current customers happy. Consider each idea thoroughly to understand what suits your restaurant and customers the most.