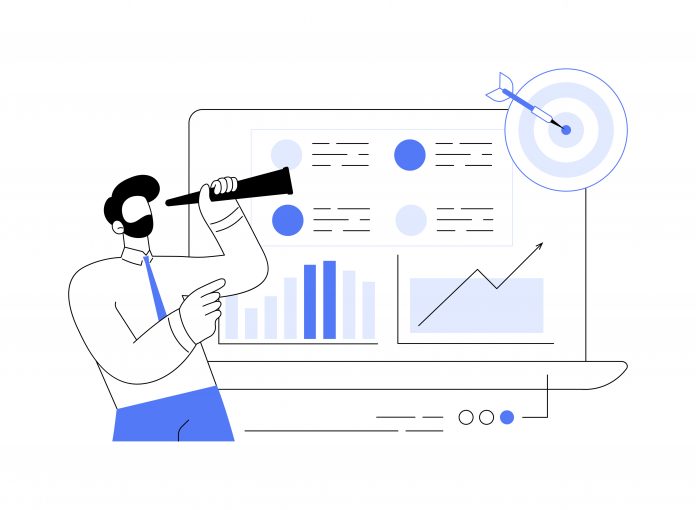 One of the most important rules of business is to know who your customer is. By understanding who your customers are, your small business is more likely to meet expectations, establish customer loyalty and turn a profit. However, in today's market, where competition in any industry is rife, and customers expect their demands to be fully met, it is essential to get the right product to the right person at the right time.
In order to offer such a tailored experience, data-driven marketing is the key to success. Data-driven marketing, according to HubSpot (one of the country's largest CRM and marketing automation software providers), can be described as:
"Data-driven marketing uses data to inform all marketing decisions, from creative assets to campaigns. It places customer data front and center to ensure all marketing efforts are relevant to customer interests and behaviors."
It is important to consider a number of factors before delving into a data-driven approach to marketing. Strategize methods for increasing your efficiency, like embracing new technology and investing in robust tools. It is difficult and very time-consuming to track massive amounts of data without an automated program that gathers and categorizes it appropriately, making it easier to analyze. A third-party platform can also continuously monitor any changes and highlight any variations that are found.
Other factors to consider when dealing with data-driven marketing are effective collaboration among internal departments and keeping tabs on the competition. Data is something that is required not only for the marketing department but also for finance, HR, and business operations. Every department should be informed of any changes or trends that are found in the data.
Additionally, it is crucial to observe what your competitors are doing. Whether that means learning from their mistakes or borrowing one of their successful strategies, you need to be flexible and adapt.
Implementation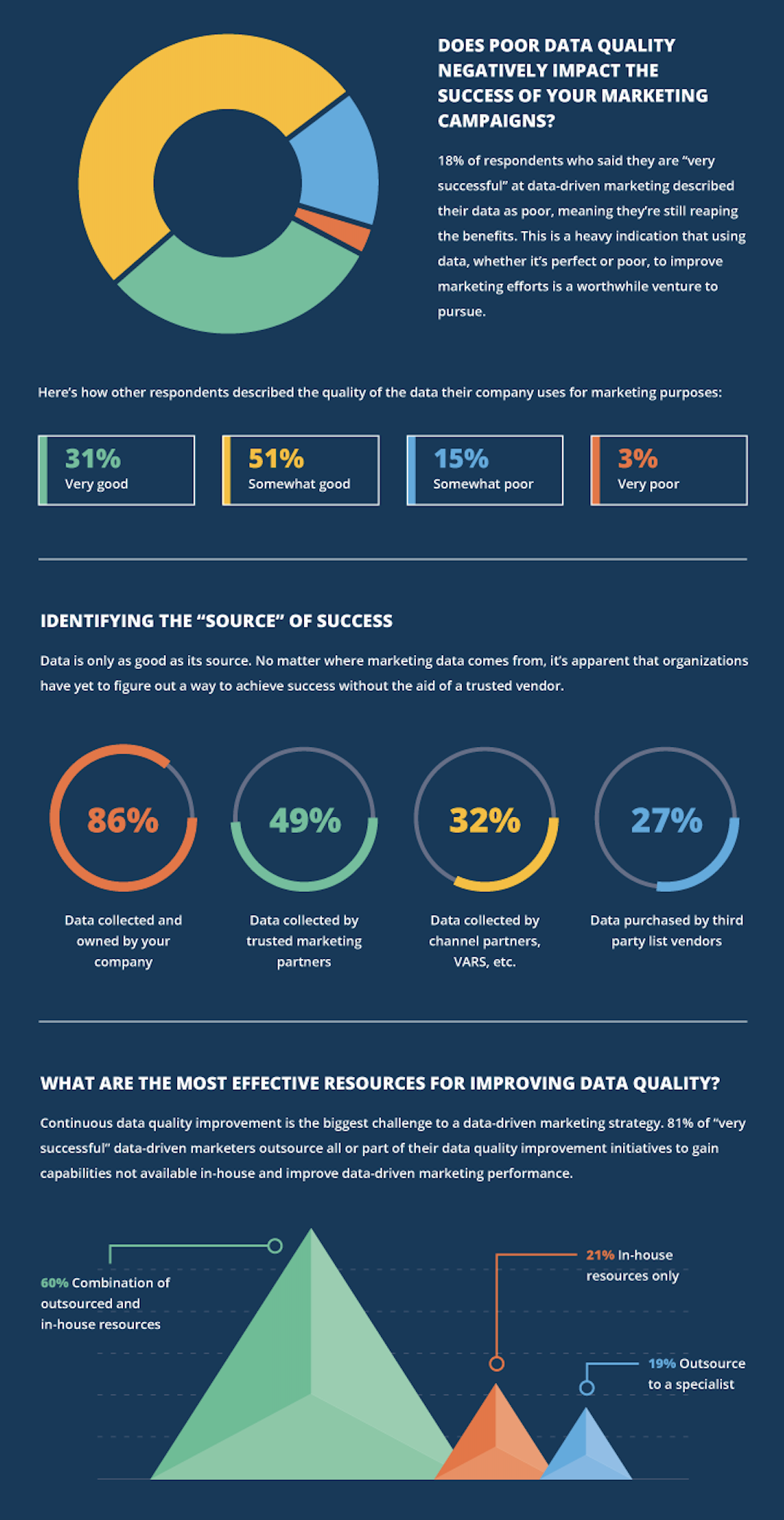 Audience
After taking into account all the building blocks of data-driven marketing, the next step is to decide how it will fit into your overall business strategy. First, think about retargeting. If you have customers who have bought a product from your website, then why not try and sell to them again? For example, if a customer bought a new work bag, you could then automatically offer that customer some work-wear-related deals to promote repeat purchases. If there is a totally new customer you want to target, develop marketing personas (fictional representations of your ideal audience segments based on data).
Aaron Beashel, B2B Saas marketing consultant and Founder of Attributer.io, recommends analyzing the following indicators to make your determinations and easily tailor goods or services.
Number of customers by industry
Avg. revenue by Industry
Number of Customers by Employee Size
Number of Customers by Country
Avg. revenue by Employee Size
Social media
Social media is a cornerstone of any marketing strategy and is a great way to advertise your business. Facebook and Instagram ads are quick and easy ways for consumers to sign up for offers or deals, and in turn, you are able to gain information about customers who are interested in your products.
Email marketing
Having different mailing lists for each audience persona will enable you to send targeted emails with personalization, i.e. names and product suggestions. A report from ZoomInfo and Ascend2 found that:
"64% of very successful data-driven marketers revealed that personalization is their most important objective."
Email marketing allows you to make one-to-one connections with consumers who would value this over a generic email that has no personal touch.
Avoiding the obstacles
Like anything in life, there are benefits and challenges that will arise when taking a data-driven marketing approach. On the one hand, you will increase your customer knowledge, offer more tailored services, promote repeat purchases, and encourage customer loyalty. It is difficult and very time-consuming to track massive amounts of data without an automated program that gathers and categorizes it appropriately, making it easier to analyze. However, the path might not be as simple as it sounds. Working with high volumes of data could be a challenge for someone who isn't accustomed to it. If you are unable to respond to the data, then there is not much point in having it. So, don't hesitate to seek out expert training before making the big leap.
Challenges can also arise due to the lack of quality and reliability that comes with data. A customer could enter inaccurate information or buy an item that is a one-off purchase. Department silos are a risk as well. When internal teams do not share data and communicate effectively, the customer could be left with the wrong impression.
To offer the customer the best experience, all departments need to have the same goal and target in mind and access to all the relevant data. So, get working on those communication skills!
Whether you are a big company or a small startup, knowing who your customer has to be one of the top priorities for your business. Make sure that you have a team in place with good analytical and communication skills who can make the most of the valuable data you collect.