On this episode of the Atlanta Small Business Network we sit down with Crista Samaras, CEO and Founder of Brave Enterprises, to tell us about what inspired her to start her business and how she motivates others to face their fears and step out of their comfort zone.
Brave Enterprises is a research-based company that helps design programming based on our research to get people to do hard things. Crista says that at first, she wanted to focus on helping people confront their fears, but some things that are scary are not always hard and vice-versa, so she settling with helping people accomplish hard things outside of their comfort zones.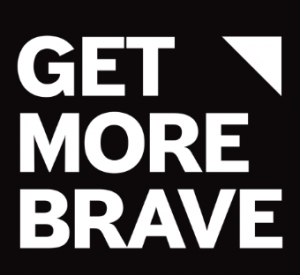 Crista says that she was born a rabid entrepreneur, and with an amazing and hardworking mother as her role model, she was able to discover her love for lacrosse and other athletics. But she also shares how her struggles with depression interfered with her passion for lacrosse. She says she became very emotionally aware of herself and others, over time making it very easy for her to translate this into motivating others through her coaching. Since 7th grade, she coached younger grades, and after college she coached girls lacrosse for almost 15 years, coaching non-traditional lacrosse-playing areas, such as Atlanta, into recruitment and scholarship spots they didn't expect to achieve because of their lack of access to the game or the resources. She says this is what lead to Brave Enterprises becoming a representation of coaching people to maximize their potential as it directly relates to fear and bravery.
Finally, Crista talks about the two types of bravery; the first being general kinds of brave action, which is what we would reserve for firefighters or police officers. The second is personal bravery which is when you do something outside of your comfort zone, no matter how small. So as an entrepreneur and a person you are going to have self-doubt, but at the core of bravery is the ability to persist despite the presence of fear. Crista says that what is important is that you know your fear so that you can build bravery that directly confronts that fear and helps you overcome it.
To hear more about overcoming fears from Crista check out the full interview above.
---
The Atlanta Small Business Network, from start-up to success, we are your go-to resource for small business news, information, resources.
Follow us on Facebook here and stay up to date or catch-up on all our podcasts on demand.
While you're here, don't forget to subscribe to our email newsletter for all the latest business news know-how from Atlanta Small Business Network.
This has been a JBF Business Media production.