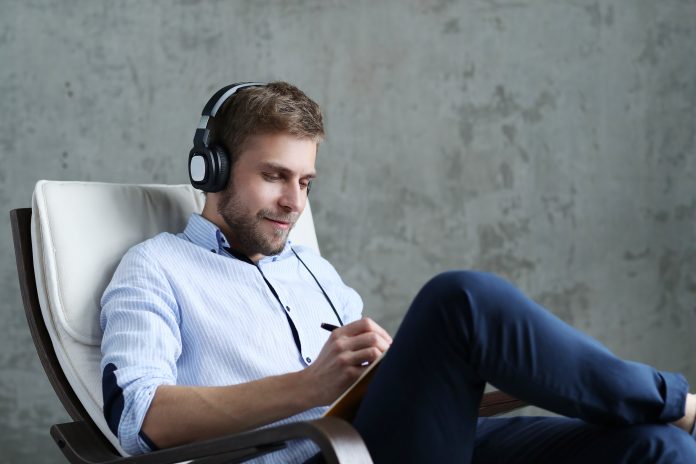 Do you need help to stay motivated and inspired in your entrepreneurial journey? Please note you are not alone on this journey. Getting down and unmotivated is typical of the entrepreneur journey. According to The Hustle's survey of more than 300 entrepreneurs, 63% of business owners reported that they've dealt with or are currently dealing with burnout.
As an entrepreneur, navigating the ups and downs of building a successful business can be challenging. That's why seeking advice from successful entrepreneurs who have been through the same journey can be a game-changer. And what better way to access their insights than through podcasts? Here are the top five Entrepreneurship podcasts to listen to that inspire you. These podcasts circle interviews, solo podcasts, conversational podcasts and bite-sized.
Five Entrepreneurship Podcasts That'll Inspire You
Whether you're a seasoned small business owner or just starting, these entrepreneurship podcasts offers valuable tips and inspiration.
John Lee Dumas's Entrepreneurs On Fire ranks first among the best five podcasts for small business owners. Starting his podcast in 2012, Dumas has interviewed over 2000 successful entrepreneurs, including Seth Godin, Tim Ferris, Barbara Corcoran, and Brian Tracy.
These people left no stone unturned when discussing strategies budding entrepreneurs need to build their dream. They also shared dreadful mistakes that broke their businesses and how small business owners can avoid them.
You can access Entrepreneurs On Fire on Apple Podcasts, with over 1,000 episodes.
The Tim Ferriss Show, named after its host, is a popular podcast hosted by American entrepreneur, author, and public speaker, Tim Ferris. The podcast features in-depth interviews with guests, including world-class business tycoons, technologists, entertainers, and sports performers.
The show delves into its guests' life, work, habits, and everything contributing to their success, failures, and strategies for achieving excellence in their fields. The podcasts take listeners on a tour of what hardships and success feels like, readying entrepreneurs for possible obstacles and tips to get it all together.
Tim Ferris launched his show in April 2014 and has since interviewed over 500 guests, including LeBron James, Arnold Schwarzenegger, and Malcolm Gladwell, with millions of listeners tuning to his show. You can also access these sessions on several platforms, like Spotify, Tim Ferris's website, and Google Podcasts.
The Masters of Scale podcast is hosted by Reid Hoffman, the co-founder of LinkedIn. Hoffman interviews successful entrepreneurs and business leaders, exploring how they built their companies from scratch to become successful global brands.
Each episode covers entrepreneurship and business advancement matters, such as raising capital for your start-up, building a solid brand, and navigating rapid growth. Hoffman shares his insights and experiences as an investor and entrepreneur, providing listeners valuable advice and actionable tips.
Hoffman has invited top names in the business market, such as Mark Zuckerberg and Eric Schmidt, to discuss thought-provoking conversations and practical advice entrepreneurs can implement to improve their ventures. You can listen to Master of Scales on major podcasts like Apple, Spotify, and the Master of Scale website.
The Crazy Ones podcast, hosted by Alex Lieberman and Jesse Pujji, invites and interviews successful entrepreneurs on their journeys to success. Lieberman and Pujji discuss several topics with these entrepreneurs, including leadership, business strategy, and marketing.
The podcast gives successful entrepreneurs a platform to share their experiences, their approach to leadership, and how they handle setbacks. On the other hand, it allows listeners to discover tactics these CEOs have used to build their empires and how they can also implement them in their companies. You can find The Crazy Ones podcast on various platforms, including Apple, Spotify, and Google.
Go-to-gal is a podcast hosted by Jacelyn Mellone, a business strategist and marketing expert. The go-to-gal podcast focuses on helping female entrepreneurs find their foot in the industry. Jacelyn interviews successful female entrepreneurs in every episode of the go-to-gal, where they share their experience in the cutthroat business world and how they overcome obstacles, growing their businesses to the peak in the process.
The interviews are candid and personal, with the guests sharing their struggles and triumphs in building and growing their businesses.
Go-to-gal provides practical and realistic advice to entrepreneurs looking to grow their businesses. Jaclyn Mellone also shares her expertise and insights on productivity, mindset, and personal growth, offering listeners a well-rounded perspective on what it takes to succeed as an entrepreneur. You can listen to go-to-gal on podcast platforms like Spotify, Apple, and Go-to-Gal's website.
Final Words
Listening to entrepreneurs discuss their experience is a great way to inform your business growth knowledge. These five podcasts for entrepreneurs offer practical knowledge and lessons from top-shot industry entities. The perspectives shared on these podcasts can also help you overcome challenges, stay motivated, and upscale your business.