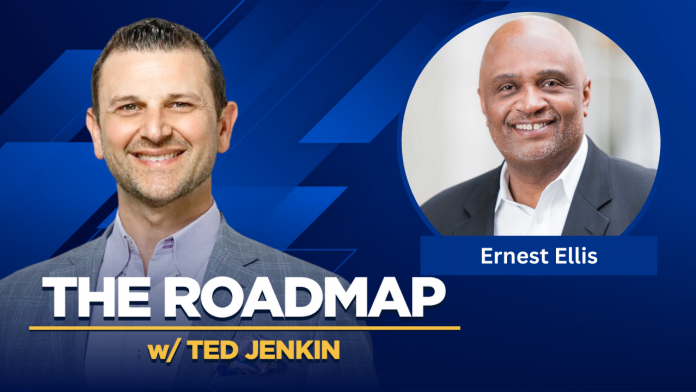 On today's edition of The Roadmap, host Ted Jenkin speaks with Ernest Ellis, the CEO and founder of FS 360, a highly successful general contracting company. Ellis shares his inspiring journey of starting a general contracting business during the 2008 economic crisis and how he turned challenges into opportunities. He emphasizes the power of building strong relationships and utilizing connections during tough times.
Ellis dives into the process of growing a construction business and the strategies involved. He highlights the labor-intensive nature of the industry, where skilled professionals are crucial, and stresses the importance of managing costs effectively while prioritizing quality, timeliness, and staying within budget. Ellis also emphasizes the significance of establishing solid partnerships with banks, financial institutions, and insurance providers to support business growth.
The discussion then turns to the impact of the pandemic on the construction sector. Ellis discusses the challenges faced and the steps taken to ensure the safety of workers while keeping projects running smoothly. He explains how his company, already accustomed to a hybrid operational model with a focus on fieldwork, was able to adapt more easily.
Technological advancements in the construction industry are also explored. Ellis acknowledges that while the industry has been slow to adopt technology, there are emerging tools and solutions that enhance efficiency and quality. He mentions the importance of embracing technologies such as Sig Sigma and ISO certification to improve processes and reduce defects.
The discussion further delves into the unique dynamics of the construction business, where strong relationships are the backbone of success. Ellis highlights the difficulties associated with transitioning a business when it heavily relies on personal relationships. He explains that mergers and acquisitions are less common in the construction industry compared to other sectors, where they are more prevalent.
The conversation wraps up with insights into entrepreneurship and achieving work-life balance. Ellis emphasizes the need for entrepreneurs to build a support network, whether through partnerships, advisory boards, or coaching, to reach their full potential and make informed decisions. He also discusses his involvement in community initiatives, such as the National Association of Minority Contractors, and the importance of creating opportunities and support systems for minority entrepreneurs.