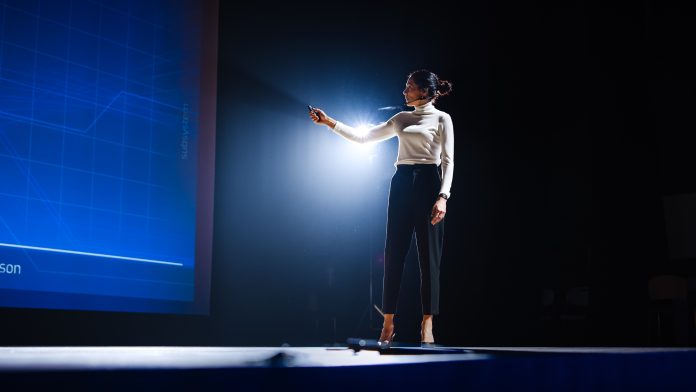 FullStory, the leading digital experience intelligence (DXI) platform, announced Spark, the first DXI conference. Spark will bring together the world's top digital experience practitioners to share their insights and expertise on how to create amazing customer experiences. The inaugural event for DXI will be focused on empowering product, engineering, and UX leaders to use data and insights in new ways to create innovative user experiences. This event will allow these leaders to connect with each other and learn from each other to drive digital growth and transformation.
The two-day conference will take place Oct. 3 – 5, 2022, at the Omni CNN Center in Atlanta. Spark will feature keynote presentations, breakout sessions, customer case studies, and ample networking opportunities. Attendees will hear from more than 30 of the most influential voices in digital experience, including:
Former Netflix VP of Product Gibson Biddle
Renowned global tech ethnographer Tricia Wang
Harold Merrell: Engineering Manager – Mobile Architecture at Anheuser-Busch InBev
Dasha Godunova: Director of Digital Products at JetBlue
Andy Ford: Global Head of Product Design at Kimberly-Clark
FullStory CEO Scott Voigt
There will also be 20 breakout sessions designed to help the community gain a deeper understanding of DXI tools and practices, discover actionable strategies to unlock new value from DX data across the organization, and learn how to fuel better, faster decisions that grow revenue and impact the bottom line.
Some breakout session titles include:
Show me the money: Proving bottom-line results from DX
Finding needles in haystacks: FullStory as a discovery tool
Analytics as a science: Consistent insight from hypothesis-driven analyses
The conference will start with a kickoff party and include exclusive FullStory partner sessions where attendees will learn all the benefits of DXI to bring to their customers. It will conclude with a first annual FullStory Customer Award ceremony recognizing DXI Innovators. The Spark event will feature an exclusive partner day to showcase the benefits of integrating DXI into new functions and areas of the business. Spark's premier partners and event sponsors include Google Cloud, Optimizely, SADA, AB Tasty, Roboboogie, Split, and CXperts.
Attendees can attend in person for $599 or Virtually for $50. The virtual option includes a gift box shipped prior to the conference for an "interactive live stream experience." If pricing is an issue, they are also offering a limited live stream for free.
If you're looking for help convincing your boss that the expense of Spark is worth it, they have created templates of information that you can send to them. This way, you can make your case in a clear and concise manner.
"DXI has proven to be revolutionary for product and analytics teams, and is now poised to unlock new value across the entire organization," said Voigt to Atlanta Tech News. "From marketing to sales to data science teams, DXI can be integrated into new workflows to provide fast, accurate answers to all kinds of digital questions that are critical to growth. Spark brings together the brightest minds in the industry to advance the conversation around DXI and help attendees turn big ideas into big results."
Early bird registration for Spark is now open. For more information and to register, please visit www.FullStory.com/Spark.
---
The Atlanta Small Business Network, from start-up to success, we are your go-to resource for small business news, expert advice, information, and event coverage.
While you're here, don't forget to subscribe to our email newsletter for all the latest business news know-how from Atlanta Small Business Network.