We can no longer deny the huge role of technology in business growth and efficiency, and it will only get bigger and more significant in the years to come. Technology has become an instrumental driving force in propelling organizations and companies, both big and small, towards success.
But the thing with technology is that it is ever-changing. And these days, it's evolving at a more rapid pace than ever before. Business technology innovations pop up at disarming succession, that it's often hard to keep up with the updates and latest offerings. 
Being aware of the current state of the business' IT infrastructure and knowledge of the upcoming and most recent strategic and technological developments within and beyond your industry is vital in maintaining that competitive edge. As such, businesses need technology assessment to keep their systems and technologies in check. 
What is Technology Assessment?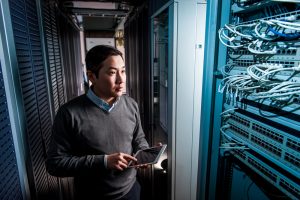 Technology assessment involves a complete review of your company's entire IT infrastructure to update or enhance its security protocols and performance. The result is a comprehensive view of your IT networks' capacities and limitations, which will help you identify areas for improvement and create better strategic decisions.
Most small and medium-sized business owners tend to practice the break-fix approach when running their companies. This means they only handle their IT problems when it happens, which can be detrimental to their business' interests. 
On the other hand, technology assessment is a proactive approach that allows businesses to recognize problems in their earlier stages, formulate viable solutions, and then implement them as soon as possible. Without proper technology assessment, a company could be heading for trouble without even knowing it.
Why is Technology Assessment Important for Businesses?
Businesses of all scales and industries need technology assessment to identify flaws in their operations that they may not know about. This includes:
Weak Cybersecurity Protocols
Any weakness in the company's security protocols leaves it vulnerable to attack. It's important to detect intrusions early on to avoid its adverse effects on your IT network and business operations.
Furthermore,  technology assessment enables organizations to conform to data privacy and security standards, and protect data in the event of a system failure.
Improper Use of Technology Resources
Different departments have varying levels of technology needs — some teams may need more resources than others. However, an organization may be overusing or underusing their businesses' resources without knowing it. 
Technology assessment examines the entire system and enables you to allocate and optimize your resources properly.  
Bandwidth Bottlenecks
If you've noticed your network slowing down, it could be due to video streaming, multiple programs running at the same time, file downloads, excessive cloud storage usage, or all of the above. All these activities require and use up bandwidth, which can affect your IT network to an extent.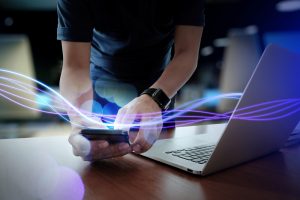 Technology assessment helps identify and eliminate these bottlenecks to ensure optimum network performance.
Aside from helping businesses effectively identify strategic and operational flaws, business technology assessment also paves the way for companies to explore new concepts and ideas. By assisting businesses in identifying opportunities that leverage their interests, technology assessment becomes instrumental in boosting the overall performance and efficiency of organizations.
For businesses to thrive, they have to stay on top of their game. Aside from working on the continuous improvement of your venture's IT framework and technologies, you also have to be several steps ahead of the competition and then work on keeping that advantage at all costs. 
As today's competitive business landscape calls for solutions befitting the times. Technology assessment helps ensure that the technologies and methods businesses employ are geared towards meeting the demands of the organization and its consumer-base.
---
The Atlanta Small Business Network, from startup to success, we are your go-to resource for small business news, information, resources.

Follow us on Facebook here and stay up to date or catch-up on all our podcasts on demand.
While you're here, don't forget to subscribe to our email newsletter for all the latest business news know-how from Atlanta Small Business Network.
This has been a JBF Business Media production.