It's a popular misnomer that entrepreneurship is a male domain. In fact, every day across the country, women start about 849 new businesses. 203,000 women-owned businesses are located in metro-Atlanta – and the number is growing every day. One sector where women are underrepresented, however, is in the Science, Technology, Engineering, and Mathematics (STEM) sectors: it is estimated that fewer than 10 percent of tech entrepreneurs are women. Yet, the proportion of female STEM graduates is growing, and many of these will eventually leave the corporate world to start up their own businesses. Here, we round up some of the most innovative sources of support for women tech entrepreneurs in Atlanta.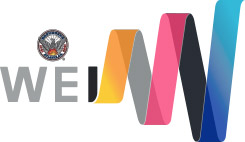 For financial and mentoring support, look no further than the Women's Entrepreneurship Initiative of the City of Atlanta. Championed by former mayor Karim Reed, the WEI is the cornerstone of the City's efforts to distributed $1 million to technology start-ups.  The hallmarks of the initiative are threefold: the provision of a designated business incubator in the Flatiron building designed to promote interaction and collaboration with other women tech entrepreneurs, as well as with seasoned businesspeople, access to a broad network of consultants, experts and mentors who can act as champions, sponsors and guides, and access to technology resources via an invaluable partnership with Microsoft. 
Related: 'Small Biz Lady' Melinda Emerson Discusses Women in Business, Finding Capital, & Writing Business Plans
Have a great idea you need financial support for? Atlanta Tech Angels support new entrepreneurial ventures and early-stage (less than three years' old) businesses in sectors such as Digital Media, Life Science, Healthcare, CleanTech and Industrial technologies in the metropolitan area. The focus on supporting female-owned businesses was spearheaded by Chairman Emeritus Bernie Dixon, who also runs Launchpad2x, a member-based start-up network specifically for "those who carry two X chromosomes:".
The goal of Startup Chicks is to facilitate the exchange of best practices among women entrepreneurs through a range of workshops, seminars, and meetups.  Basic membership is free, but full access membership (which provides access to classes and social meetups) is $199 per year. While it is a worldwide organization, Atlanta is both the headquarters and the location of the first chapter, and membership is thriving. Support from Atlanta Tech Village (the fourth largest tech hub in the country) means that a good proportion of members are tech-focused.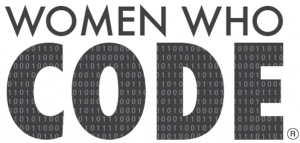 With almost 3,500 members, Women Who Code is a networking platform for, well, women who code. There are monthly meetups (over 300 have been held since 2013), membership is free, and the job board is especially useful for women business owners looking to hire others in the field.
Related: EnrichHER: How This Atlanta FinTech Platform is Connecting Women-led Businesses to Capital Investors – Dr. Roshawnna Novellus & Tiara Zolnierz
They say there is a Meetup for any interest, and a quick look at the Tech Meetups occurring within 25 miles of the City shows how buoyant the technology sector in Atlanta really is. There are events specifically designed for women (such as Ladies That UX ATL, which currently has more than 1500 members) as well as integrated groups (such as Atlanta Start-up Founder 101). Whatever your specific interest, you'll probably find a meetup for it.
A networking group specifically aimed at female graduates of Georgia Tech, Georgia Tech Alumni Association hold a variety of events on a quarterly basis, provide connections to others, and offer access to career development resources.
---
The Atlanta Small Business Network, from startup to success, we are your go-to resource for small business news, information, resources.

Follow us on Facebook here and stay up to date or catch-up on all our podcasts on demand.
While you're here, don't forget to subscribe to our email newsletter for all the latest business news know-how from Atlanta Small Business Network.
This has been a JBF Business Media production.