On today's edition of the Atlanta Small Business Show, we're so pleased to welcome Emily Morris who is the Founder and CEO of Emrgy Inc., an energy technology company that is disrupting distributed power generation by using modular hydropower systems. Emrgy's approach to providing clean, electric power is a unique one. More and more countries, cities, and corporations are committed to going 100 percent renewable, or carbon-neutral, energy.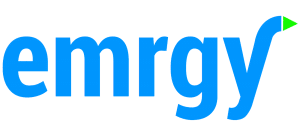 Most of that renewable energy is coming from solar panels, wind turbines, or hydropower. Hydropower is actually the oldest form of this energy, however it hasn't innovated at the same pace. That's where Emrgy comes in. Emrgy is building hydroelectric power turbines that are about the size of an SUV. And each one of these turbines can generate enough power for about eight to ten U.S. homes.
Related: The Ray: An Open Showcase for Tech Companies to Create Environmentally-Friendly Business Models – Allie Kelly, Executive Director
To find out more about Emily, and the inspiration behind Emrgy, be sure to watch our entire interview above. And for even more great interviews and articles about Atlanta's tech community, click here!
---
The Atlanta Small Business Network, from start-up to success, we are your go-to resource for small business news, expert advice, information, and event coverage.
Follow us on Facebook here and stay up to date or catch-up on all our podcasts on demand.
While you're here, don't forget to subscribe to our email newsletter for all the latest business news know-how from Atlanta Small Business Network.
This has been a JBF Business Media production.