Who knew a five-letter word could bring radical disruption to how entrepreneurs run small businesses? Well, over the past ten years, the cloud infrastructure has redefined essential business functions, and ultimately changed how everyone does business overall. If you, as an entrepreneur thought the evolution of the cloud was reaching maturity, then you will be surprised to know that more is in store.  
A recent study revealed the potential of the cloud and how it will shake up how small businesses operate within the next year. This report was put together by Intuit, a business and financial software company, in partnership with Emergent Research. 
So, in addition to efficiency, how else will cloud computing impact your business dealings and the world of small business moving forward? Check out our crucial takeaways from a presentation of the study below: 
A Much Easier Barrier to Entry
Cloud computing continues to make it easier for entrepreneurs to bring their business ideas to fruition. According to the study by Intuit and Emergent Research, this will continue to ramp up as we move into the next decade. 
The cloud will further democratize IT which will reduce fixed costs (like the need for office space or permanent equipment), and in turn, make it much easier to start and operate a business from anywhere in the world. 
Level the Playing Field Between Small Business and Corporations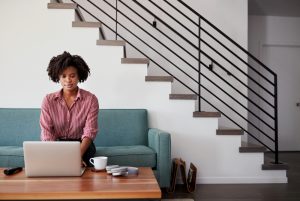 With cloud computing, small business teams have access to a variety of digital services that were once only attainable by large corporations. For example, more giant corporations had the money and IT staff to develop efficient and expansive internal databases that could track a variety of metrics, house data, and allow for organization-wide communications. 
Building these systems was time-consuming and incredibly expensive. Today, with the help of cloud computing, small businesses can purchase affordable cloud-based software solutions that give them access to the same resources that were only able to be attained by corporations. This development allows more small companies to become direct competitors to these businesses, which represents a massive shift in the business world. 
The Continued Growth of the Gig Economy
Intuit's study revealed four major players who will emerge in the small business arena and will come to benefit from cloud computing in unique ways. The first is the plug-in player. These businesses will take advantage of networks and cloud-based services offered by digital providers. 
While companies will be able to benefit from services that make it much easier to accomplish core business activities, a large portion of these offerings will result in the continued growth of the gig economy. More and more, the infrastructure of the cloud will make working and communicating with gig workers who can handle pertinent business functions seamless and straightforward for small businesses.
The Rise of Various Types of Small Business
Those described in the previous entry are, in a way, a traditional form of small businesses. According to the information in this study, the definition of small business is going to continue to change. With services being easily offered through the cloud, new types of businesses will continue to thrive. From this, specifically, those belonging to the second and third groups of portfolioists and hive are projected to make their mark. 
The former is one who can capitalize on multiple streams of income while the latter is an arrangement where individuals and small teams share resources in a digital or physical (coworking) workspace. The cloud makes it much easier for businesses to partner with one another, and for solopreneurs to set up platforms to earn additional income. Both of these groups will continue to see a rise in 2020. 
The Cloud Will Continue to Become More Commonplace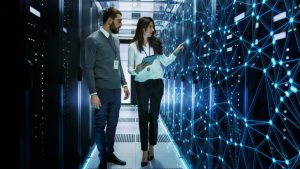 In 2014, only 34 percent of small businesses had adapted to the cloud. This number is projected to grow to 78 percent by next year. Companies are no longer intimidated by what the cloud can do. So, a variety of things have occurred in the past five years to bring on this new outlook. 
First, small businesses are recognizing that cloud computing can be safer than traditional IT systems, and are now comfortable with housing data and tools within this infrastructure. 
Second, businesses have realized that the cloud allows them to adapt to other technology-based disruptive changes, which enables them to go head-to-head with competitors large and small. This specifically represents the fourth group mentioned in the study, the head-to-headers. 
Final Thoughts
From Google Drive to Adobe Creative Suite, more service-related companies are using a cloud-based approach, and small businesses, in particular, are embracing it. Gone are the days of having to build expensive internal database systems or conducting operations like accounting or data collections by downloading expensive software onto each individual's computer. 
Today, cloud computing makes it possible for anyone anywhere to store data, use resources, or communicate with team members. As we move into 2020, the benefits of cloud computing will make it much easier for anyone to step into entrepreneurship as well as for small businesses to compete with other companies, regardless of size. 
---
The Atlanta Small Business Network, from start-up to success, we are your go-to resource for small business news, information, resources.

Follow us on Facebook here and stay up to date or catch-up on all our podcasts on demand.
While you're here, don't forget to subscribe to our email newsletter for all the latest business news know-how from Atlanta Small Business Network.
This has been a JBF Business Media production.