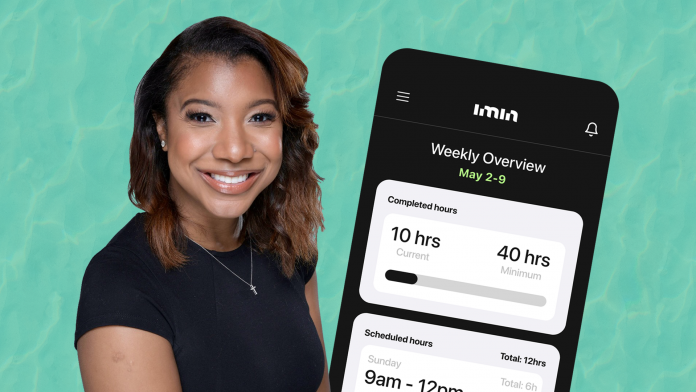 Atlanta tech startup ImIn, Inc. has received $1 million in seed funding less than six months after its debut. The tech startup is looking to solve a problem almost all businesses in the United States are suffering from – absenteeism. Before the company's founding, key players in the business have been working on an on-demand employee scheduling app that rewards employees and gives them complete control of their schedules. This is a democratic invention that has been in beta since 2021, but with the funding may grow to a larger scale.
Workplaces across the nation suffer from low numbers, and while they continue to hire new employees, it is not enough to keep up with the number of individuals leaving. To keep people from leaving, work-life balance is necessary, and ImIn, Inc. is solving this problem.
The companies push out notifications to their employee pool about job openings and hourly shifts. In turn, those who have the time and want to earn additional incentives will take the shifts on the app and schedule themselves automatically. This keeps employees happy while filling the gaps for many businesses like restaurants and retail.
ImIn's founder and CEO, Lauren Wilson, commented on their application, "The world and how we do things is changing quickly, and ImIn is helping organizations keep up by reimagining the way we work," She continued, "Through our app, employees are now in control of their lives and careers and can choose when and how they want to work without impacting their employer's bottom line."
Many companies are becoming attracted to this idea, including the seed funding round primary backer, Collab Capital. They are a small early-stage investment fund focused on startups led by Black founders. This is likely why they took interest in Lauren Wilson, as the 28-year-old leads this tech company.
Jewel Burks Solomon, the Managing Partner at Collab Capital, is excited about the funding and potential, commenting, "Lauren Wilson possesses a wealth of experience and keen insight into emerging workplace trends, empowering her to innovate the future of work with unique approaches to common pain points for employers and employees. We believe ImIn will improve the way businesses ensure shift coverage and staffing while enabling individuals to plan work around their lives."
According to recent data, less than 0.0006% of companies led by black woman entrepreneurs qualify for venture capital financing annually in the U.S. Using the data from the Backstage Capital: Investing in Black women founders study, Collab Capital wants to bridge these gaps and provide funding for minorities, like black women in technology companies.
The idea for this application was inspired by the company founder's father, Chime Solutions, who owns a high-volume call center business also based in metro Atlanta. Wilson mainly oversaw the workforce and immediately saw problems with staffing and keeping hourly employees interested in work. The numbers increased drastically because of Covid-19, but even before the pandemic, all industries struggled with high levels of absenteeism. 
Wilson explained her idea by stating, "I wanted to shift the traditional thought processes of the workplace, beginning with the outsourcing industry. There are members of our workforce who make tough decisions daily between attending to a personal matter and earning a paycheck. It was heartbreaking to talk to mothers, for example, who felt torn choosing between caring for her sick child or making a day's wage."
Companies agreed with Wilson's ideas, and now five companies with 600 different users are testing this beta application. The results from these tests indicate that the application generates revenue. 
Wilson further explained her technology's impact, "We have the opportunity to democratize work for some of our workforce's most vulnerable as well as the up-and-coming generation who are prioritizing quality of life when making job and career decisions. We can do this while also providing more stability, higher profit margins, and hopefully a greater level of service and optimization for the companies we support."
---
The Atlanta Small Business Network, from start-up to success, we are your go-to resource for small business news, expert advice, information, and event coverage.
While you're here, don't forget to subscribe to our email newsletter for all the latest business news know-how from Atlanta Small Business Network.