If you want to be sure your small business isn't made redundant by technology, it is imperative you understand trends influencing the future of business. Too many small business owners focus on factors like marketing and customer acquisition but fail to see how technology is forever changing how companies operate. This has never been truer than in 2019. Everything from voice-enabled smart assistants to artificial intelligence is influencing how consumers interact with brands. If you want a sneak peek into the future of your small business, following are top 2019 tech trends you should be monitoring:
AI-Enabled Predictive Analytics
Artificial intelligence is getting smarter. This especially applies to business analytics. Thanks to development in the big data sector, predictive analytics have transformed from a basic business tool to a future forecaster. If you only do one thing to increase the potential of your small business in 2019, investing in predictive analytics software just might be your best bet.
Blockchain Technology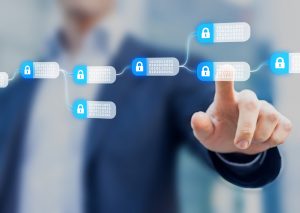 Whether you like it or not, blockchain technology is going to influence the future of your small business. Everything from the way you interact and pay freelancers to how you market your small business will be influenced by innovation in the blockchain sector. The sooner you start diving into the potential of blockchain technology, the sooner you'll be able to discover innovations you can integrate into your company.
Voice-Activated Wearables
Voice-activated wearables are another intriguing tech trend small business owners should be monitoring. Voice-enabled smart assistants like Amazon's Alexa are already super popular; this innovation will soon transfer to wearables like smartwatches. Expect consumers to talk to their wearables in the near future as they browse your brick-and-mortar store's products or price-check your products online.
Chatbot Technology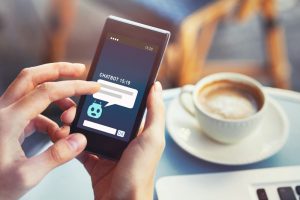 Chatbot technology is also advancing at a rapid rate. Combining machine learning with chatbot tech allows developers to create a myriad of marvelous bots for business builders. Everything from social media bots and instant messaging bots are already available to savvy business owners, making chatbots a must-use growth tool for companies in 2019.
IoT
IoT (internet of things) technology is rapidly changing the future of business. From machines that talk to each other (M2M) to internet-connected devices that allow you to better manage your business, the internet of things is altering how companies interact with customers and vendors. Small business owners would be well advised to research innovation in the IoT sector to better understand how Internet-connected devices can streamline business operations.
These five top 2019 tech trends for small business owners are must-investigate options if you want to stay ahead of competitors. How businesses develop and grow is changing thanks to technological innovations. Small business owners who understand how technology is influencing the growth of their companies will be best prepared to take advantage of these inspiring innovations. Check out each of these top 2019 tech trends to see which ones can help you develop a sizable lead over your small business' competitors.