One of the most profitable ways to earn a hefty passive income online is through selling software. In fact, a lot of developers and other professionals in the tech industry are continuously creating applications and other software that aims to help consumers and businesses. Whether your purpose is to provide ease, profit, or entertainment, the possibilities of selling a startup software are endless.
However, you may find yourself stuck on the obscure side of the web even if your product is a genius. This may be due to poor social marketing strategies, inefficient lead generation, and pricing issues. This post highlights 5 ways to help boost sales in your startup software through various methods.
1. Offer a Short Full-Blown Free Trial
Most companies offer a free trial with limited features. This may be counteractive to your startup goals because it limits the user's experience with your product. Since some features are locked, the potential buyer may be less than impressed with what you really have to offer. If you are having problems with software sales, it may be better to offer a short full-blown trial for 4-7 days than offering a longer feature-limited trial. If you believe that your product is exceptional, then making a short full trial can be helpful, as users can see what your product is really worth at face value.
2. Make a 3-Tier Package Plan
Some users want only a basic function in your software. For example, if you have created a cartoon animation software that helps illustrators, you can choose to implement a 3-tier package comparison page on your website. The basic plan needs to cover the highest selling point of your software. The intermediate plan has to include an irresistible upgrade and the advanced one should be targeted for big businesses. Remembering these 3 key purposes of making each tier will help you close a sale depending on your potential buyer's goals.
3. Gather Testimonials from Businesses and Individuals
Has your software helped a person or a business in the past? If so, you may want to ask for a testimonial from them. A testimonial about your product can help build its credibility. High-profile testimonials are usually preferred. These come from noteworthy persons and businesses who have used your product. However, don't limit yourself to these types of testimonials. You can start even with friends and family, and move up from there. Place a 'testimonials' section on your company's website for people to read, and make sure to place the most notable entries on the top part of your page.
4. Make a Video Marketing Plan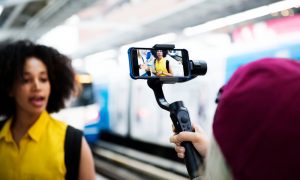 Video marketing is also a smart way to sell software. Videos complement software very well because through it you can demonstrate how your product works. A startup investment software company can make short videos about how their app works through demos and results. This can potentially attract a lot of buyers, especially when the videos are shown on various websites and social media platforms.
5. Open a Referral or Affiliate Program
A lot of startups have the capacity to generate more software sales if they take the initiative to start a referral program. Imagine if you have a network of marketers referring your product at no cost. Well, there is still a cost, but setting the amount is entirely up to you. By giving a good percentage of the sales to your affiliates, you are bound to reach more people who might be interested in your software. You get sales, and affiliates get their share. It's a win-win situation.
If you haven't done some of these strategies, it may be best to apply some of it as soon as possible. These steps are not only proven ways to get more sales, but it can also help you gain online recognition which is essential for any startup company.
---
The Atlanta Small Business Network, from start-up to success, we are your go-to resource for small business news, information, resources.
Follow us on Facebook here and stay up to date or catch-up on all our podcasts on demand.
While you're here, don't forget to subscribe to our email newsletter for all the latest business news know-how from Atlanta Small Business Network.
This has been a JBF Business Media production.