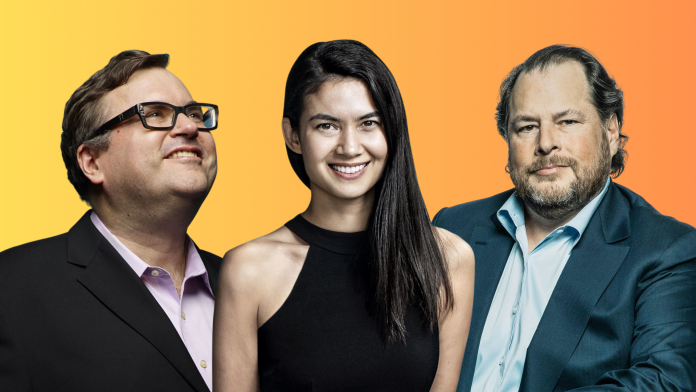 In the last few years, there's been a significant spike in artificial intelligence development and investment. In fact, AI-powered business applications are exponentially increasing. A report shows that the global scale AI market size will reach over $1811.75 billion by 2030.
Whether it's ChatGPT or DALL-E, advanced technology is helping businesses leverage new opportunities. AI applications continue to have a monumental impact on "how" companies accelerate productivity and automate tasks. It's a rising power that will continue to transform business practices.
The AI Revolution and What it Means for Businesses
AI tech and its integration into business models are changing old-school dynamics and influencing executives and managers to make more informed and calculated decisions. Whether it's automating manual/repetitive tasks or improving operational efficiency, AI integration offers a lot of benefits to businesses. 
In fact, it has become common practice for businesses to use AI-powered analytics tools to better understand the changing preferences and behaviors of their target audiences and improve overall decision-making.
However, the lightning-fast adoption of AI comes with some caveats. Businesses should now be more proactive about their data privacy and security and maintain ethical and legal compliance when collecting, processing, and sharing user data. 
This post will touch on the unique perspectives of three distinctive figures who continue to reshape their industries and how they see AI integration into modern-day business strategies.  
1. Reid Hoffman
Reid Hoffman is a LinkedIn co-founder and has always been a massive supporter of AI. Hoffman believes that AI can help boost human creativity and augment their skills. Hoffman states that there's a generalized notion that AI would replace all jobs.
Besides, AI business use cases and applications are not black and white. It requires a lot of consideration before a company implements a dedicated AI solution. In a New York Times interview, Hoffman emphasizes the value of a perfect balance between human ingenuity and AI-powered automation.
Hoffman sees AI as a tool that brings added value to businesses, allows managers to perform high-value activities efficiently, and boosts productivity standards. With AI, Hoffman highlights that companies can foster more innovation and growth in different industries with different purposes.
2. Marc Benioff
Marc Benioff is the co-founder and CEO of Salesforce and understands the long-lasting positive impact of AI. Benioff also doesn't shy away from AI discourse and is a proponent of AI applications designed for businesses. Benioff views AI as an ever-evolving landscape and affirms that it will continue to help companies streamline operations faster.
On the other hand, Benioff highlights that companies need to perform thorough research and review their situation before implementing an AI system. Primarily, Benioff emphasizes that businesses should have a comprehensive ethical framework to avoid potential issues. 
Benioff also draws attention to the human-centric use of AI and creating value out of AI tools to address old-school challenges. With AI, Benioff believes companies can restructure their workforce without compromising on value and quality of work.
3. Melanie Perkins
Last but not least – the third founder on the list is Melanie Perkins, founder and CEO of Canva. When it comes to AI integration for businesses, Perkins offers a fresh perspective. Melanie Perkins points out the need to be more creative for industries. The fact is that AI is now advanced enough for businesses to simplify complicated processes and take care of several operational elements without human intervention.
Perkins also emphasizes that AI-powered design processes are more straightforward and offer innovation options. In a Fortune interview, Perkins states that there's a symbolic bond between human designers and AI algorithms. Perkins understands that AI is a solid catalyst for creativity, but she highlights human creative output still triumphs over AI and should have the final word on the results. 
AI Integration for Businesses: Perspective
The insights from Hoffman, Benioff, and Perkins paint a clear picture of how AI can serve as a guide for human creativity and productivity rather than a complete replacement. These unique perspectives indicate that the businesses that ethically roll out AI and add human input are more likely to see the best results.
Summing Up
AI is revolutionizing and transforming industries. In fact, most businesses now realize that the key is to use evolving AI technologies to improve their business outcomes. AI has opened up a lot of new possibilities for how companies can handle their workflow and complex operations.
In hindsight, whether it's logistics, banking, healthcare, entertainment, or retail, industries want to use AI to empower their workforce, boost efficiency, and take growth to new heights.