Often times there is a misconception among small business leaders that having an established, strong, full sales pipeline is the key to profitable and prolonged success, but is this true or is it actually a business myth? Here to talk about strategic pipeline cleaning is Atlanta Tech Village Advisor and President of Allegro Consulting, Mike Gomez.
Related: Eight Tips to Increase Your Product Sales
When asked to lead the conversation at the Atlanta Tech Village about the topic of business sales, Gomez's initial thoughts centered around how it could be different from the other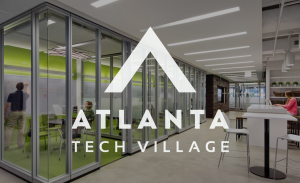 countless presentations and sales workshops that had led that conversation before his. After brainstorming he and his team came up with the idea to touch on the sales pipeline, a focal point for most businesses as it relates to leads and potential prospects looking to become a customer.
It's fairly common for many sales teams to have a goal to cultivate a large, robust sales pipeline because the thinking behind that is simply motivated by the thought that it can turn into profitable sales and larger revenue. Gomez argues that this is the wrong frame of thinking to have. "I will argue that that's a mistake", mentions Gomez after Jim comments on having a stuffed sales pipeline.
Related: Narrow Your Focus to Increase Your Sales
Gomez further explains that there's a strategy that businesses can begin exercising immediately that will not only be beneficial for a sales team but can also lead to more completed sales. He is referring to the process of strategically cleaning. "Periodic cleaning of the pipeline is going to be a very good activity that you can do as a business owner and as a sales leader to help improve your sales win rates", states Gomez in his interview. By doing this it allows a salesperson to focus on their real prospects a lot more closely whereas before time could have been easily wasted by paying the wrong prospect too much attention. He proceeds to mention that a lot of businesses don't give the salesperson enough time to get to know their customers and that, as a result, can end up on a lost sale.
For more startup insight and tips from Mike, click here!
________________________________________________________________________
The Atlanta Small Business Network, from start-up to success, we are your go-to resource for small business news, information, resources.
Follow us on Facebook here and stay up to date or catch-up on all our podcasts on demand.
While you're here, don't forget to subscribe to our email newsletter for all the latest business news know-how from Atlanta Small Business Network.
This has been a JBF Business Media production.