It is widely recognized that content marketing and SEO share a close relationship. It is the prime reason why most businesses these days are devoting more attention to their blogs. Many experts stress that strategically generated content can improve the lead generation potential of your blog. To make this happen, it is important to know a few tricks and tactics. Here are several you can incorporate into your blog strategy.
Define Your Blogging Goals
In order to create a competitive edge in the market, it is important to post the most relevant content online. Your online audience has the shortest attention span compared to other mediums. Understanding ways to engage with this audience starts by defining your goals. If you are an e-commerce business, then make your content oriented around sales and lead conversion. If your website is primarily an online resource, then prioritize making your content as informative and rich in educational value as possible. Generally, an effective strategy incorporates a good balance of lead conversion, PPC success, social media engagement, and SEO.
Choose the Right Content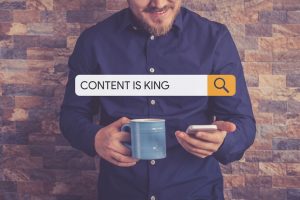 As you are considering the type of content you want to present, note that your customers will use specific keywords to search for products and services online. If these keywords match the content in your blogs; your website can be better positioned to rank high in search results. This leads to higher traffic as well as a better potential for conversion rates.
If you want to optimize for better search result rankings, then start by monitoring the search habits of your primary customers. Closely studying these search habits can help you formulate a list of commonly used keywords. These keywords must be creatively merged into the blog post content. In addition, you can also select blog topics that correspond well to keywords with high search popularity.
Add a Call-to-Action
In order to motivate your readers to initiate a purchase from your website, it is important to add a call-to-action at the end of each blog. Use creative words that can help your buyers make informed and reinforced purchase decisions. Improving this part of your content can naturally help increase the conversion rate of your website.
Promote Your Content
Developing effective online content does not end when you click on the publish button. It is important to make efforts to increase the exposure of your content through promotion. You can work with many platforms to help your content reach more potential customers. These include social media channels, blog directories, online resources, forums, network groups, and more. Establish a consistent routine so that your blogs are automatically re-shared on social media and promoted through relevant networks in your industry.
Incorporate Analytics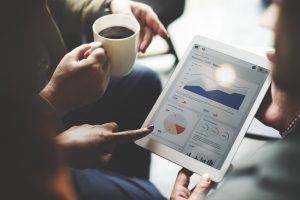 Most inbound marketing campaigns require in-depth analytics to produce the best results. It is important to use the latest tools to measure the success of your posts. You can determine results in the form of lead conversion rates, CTA clicks, form completion, and traffic generation. The data, in turn, can help you develop better strategies for improving the engagement and readability of your blogs.
Websites that convert their users into valuable leads often do so with valuable, engaging content. This is no exception when it comes to blog content. This is why it is important to understand the elements of developing blog content that generates leads. By defining your goals, understanding what your customers are searching for, and utilizing analytics, you can produce the type of content that drives leads. Consider these tips as you plan your long-term blog strategy for your website.
---
The Atlanta Small Business Network, from start-up to success, we are your go-to resource for small business news, information, resources.

Follow us on Facebook here and stay up to date or catch-up on all our podcasts on demand.
While you're here, don't forget to subscribe to our email newsletter for all the latest business news know-how from Atlanta Small Business Network.
This has been a JBF Business Media production.