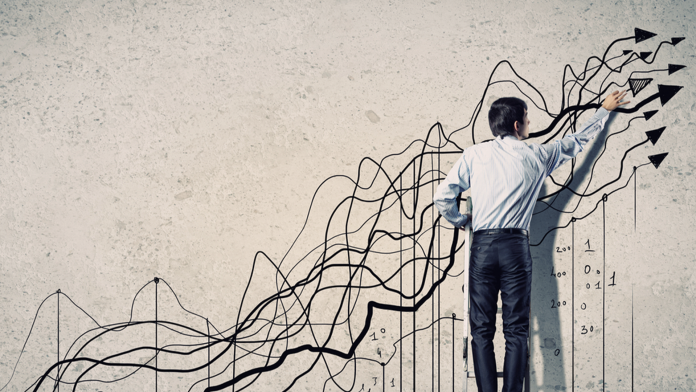 A Harvard Business study states that 14% of people with goals are ten times more successful than those without goals. But, it is not enough to create a general goal. It needs to be quantifiable and reasonable.
We will dive into the importance of creating goals for you and your small business. Goals are not only motivating, but they are also great progress trackers. You cannot have success without at least a general plan.
Why are Goals Important?
Goals are essential because they are the foundation for longer-term growth plans. There is no clear direction when there are no goals in place. Experts agree that goals are vital to a company's success because they keep the owners, managers, leaders, and other employees in check.
But what should goals contain? All goals and objectives should have a date and a way to measure them. The date is to keep you on track for the aim. Keeping the same timeframe for multiple purposes is also recommended since it is easier to compare the results when it is met and complete.
5 Steps to Creating Great Actionable Goals
Below is a five-step guide to creating the best measurable, attainable, and accurate goals!
1. Find Your Purpose
The first step to writing a solid goal is to find the purpose. Why do you need a goal? What is the next phase for your company? It is usually easier to create micro-goals with smaller deadlines since they are easier to measure, and in small companies and start-ups, many plans are subject to change. Remember, it is all a learning curve!
2. Pick a Specific and Clear Statement
Once you have a general purpose, you can write a clear statement that addresses what you want to accomplish. The accomplishable factor, though, must be something you can measure. For example, a measurable goal is that by May 2023, my shop will grow by 50%. You can calculate your growth and determine if it matches or exceeds 50% by the end of May. However, how you will be doing this does not have to be included in the goal.

3. Determine the Length
We touched on this topic during the second step, but it is essential to think it through. Research similar goals and your competitor's objectives and timeframe. How long did it take them to grow? When do you want to measure and see results? Determine the length, but try and start small for your first few goals.
4. What Will You Be Measuring?
The measurement is the most important thing. Are you measuring sales, growth, or views? Do you want to measure more than one thing at a time? State these objectives and key points as clearly as possible in your goals.
5. Monitor and Record Everything 
During the fifth step, your goal is written, and a plan is in action. Take a journal and write down what is going well and what is not going well. This way, in the future, you can reflect and make changes to the plan to meet new goals again.
Overall, having a clear and straightforward goal while running a business is healthy. You are more likely to succeed if there is a determined goal. Many small business owners fear creating plans because they do not want to fail. However, you cannot succeed if you do not try something new and concrete. Whatever you decide to do and plan, always take notes and pay special attention to the strengths and weaknesses during the timeframe.