Attracting leads is one of the most necessary actions an entrepreneur has to take to expand. Leads can eventually become customers and ambassadors of your business. However, how do you entice them to engage or buy? There are numerous ways to capture leads, one of the most popular and most valuable methods being email sign-ups. Emails allow you to create personalized messaging to create strong bonds with potential customers, but how do you convince leads to give you their email or even their phone number?
This step is where a lead magnet comes into play. A lead magnet is an offering that can be used to encourage leads to provide you with their contact information such as emails or phone numbers. Mainly, this lead magnet should be content that provides potential customers with value. So, what are some useful lead magnet ideas you can use to attract leads and encourage them to convert by signing up for an email list or make a phone call? Read on for our tips below.
 Offer a Free Video E-Course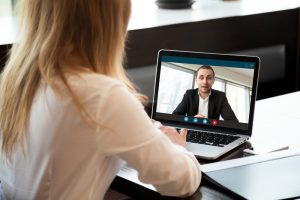 These days, when it comes to creating well-received video content, all you need is a camera, microphone, and vetted outline and script. YouTube and video conferencing software like GoToWebinar have made it much easier to create and share video content. According to Google, video is trusted by 40 percent of millennials. Also, marketers who use video receive 66 percent more leads per year. So, see about offering a free video e-course, or access to a free live webinar in exchange for an email sign-up.
 Provide Long-Form Content You Do Not Already Offer
Digital marketing expert, Neil Patel discussed the results he had after creating long-form content. According to his website, he crossed 100,000 visitors a month once he began producing articles that were over 4,000 words. Patel also shares a variety of examples of where long-form content experienced more engagement than material under 2,000 words. Contrary to popular belief, even though attention spans are shortening, individuals still like to view content that provides value even if it is a bit longer. Many times, the usefulness of this material coincides with the length of the article. So, begin producing and offering longer-form content that promises to teach your audience how to do something, or solve a problem. This content could be an e-book, comprehensive guide, or even a case study.
 Take Advantage of Click-to-Call
This tactic focuses more so on phone calls instead of emails. However, it can be exceedingly useful. According to Google, 70 percent of mobile searchers have used click-to-call to connect with a business directly from the search engine page. This statistic is mind-blowing! In spite of the rising popularity of social media, and interacting with companies using digital tools, customers still want to speak with someone over the phone. So, one of the more practical things you can do to attract leads is to ensure your business is listed in Google searches and enable the click-to-call function. This feature allows customers to call you directly from the search results. Click-to-call is an excellent way to ensure you are available to answer customer questions and guide them to move from lead to customer.
Make Their Life Easier with a Spreadsheet or Checklist Tool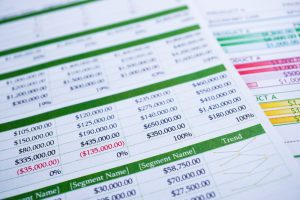 Depending on your business and what you offer, a spreadsheet or checklist tool could be the perfect lead magnet for your audience. For example, does your business have anything to do with accounting or personal finance? You may want to offer a spreadsheet that does personal finance and budgeting calculations for audiences. Maybe you run a health-inspired business that provides nutrition advice or products. Provide potential customers with a checklist that helps them take steps to be healthy. Offering convenience and flexibility is an excellent way to add value to your customers and entice them to convert. So, look at what you offer and see how you can create an accompanying free tool. 
 Offer Discounts on Products or Services
If you notice, most of these tips will not cost you any money to create and are not time-intensive. Most are also something you can do or even have someone on your team handle. However, your leads will always appreciate some savings on an item. Offer a monetary incentive to your customers for them to sign-up to your email list. This step can be in the form of a discount on a product, or you can give them a virtual coupon to use on any item they wish. You can also offer a free trial of a product as well. This action is a great way to not only encourage sign-ups but to also say "thank you," for engaging with your brand. 
Final Thoughts
Today, customers have to contend with a variety of ads and solicitations for their business. However, many companies are flipping the script by providing customers with value-added content. This step creates a new narrative where companies are willing to build a relationship with customers before asking for a purchase. Each one of these tactics—as well as many others—develops a foundation for company and customer relationships. At the core of any lead generation strategy, should be an attempt to create trust and brand loyalty. By offering your leads helpful content and tools, you increase the chance of them moving from just being aware of you to eventually purchasing what you have to offer.
---
The Atlanta Small Business Network, from start-up to success, we are your go-to resource for small business news, information, resources.

Follow us on Facebook here and stay up to date or catch-up on all our podcasts on demand.
While you're here, don't forget to subscribe to our email newsletter for all the latest business news know-how from Atlanta Small Business Network.
This has been a JBF Business Media production.