Many people just quickly throw together an email, add a quick subject without any thought, and click send. However, for sales reps, this should not be the case. It is not familiar to many people, but email is one of the best marketing strategies in the small business sales industry.
In a recent study, 77% of people surveyed preferred to receive marketing through email, and off those 77%, 33% will open the email based on the subject line. Carefully created subject lines means a higher rate of people opening their emails, which directly can impact the amount of business your automotive company can do. Now the question becomes, "what can you write in the subject line to entice readers to open the email and look into buying a product?" We will look into some subject lines that have been tested and verified to work well by reps all around the world. The logic behind the subject lines are also explained below.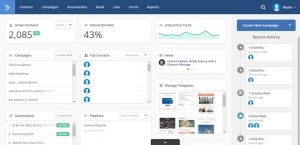 1. "This is a Sales Email About Our Products"
One thing that customers like the best is honesty. Rather than trying to lie about the reason why you are emailing, be honest. Customers will lean towards a company that is trustworthy. Messages with these subject lines are opened at a very high rate.
2. "I Hope All is Well"
Demonstrating a concern for a customer in an email is satisfying. A study found that sales reps that focus on building relationships rather than trying to make a sale were more successful in the end. Doing this from the very beginning will impact the outcome.
3. "Quick Question"
Curiosity always kills the cat. This is one of the most favorite subject lines among customers. Many people find uncertainty and hesitation unsettling. By clicking and finding out what the message is about, it can be satisfying to those people. They will open it up out of curiosity.
4. "Essentials To Always Have"
When it comes to safety, it is something customers really care about. Most people do not have emergency kits, so this is also a good reminder to get one. People will be curious as to what is essential in an emergency kit and click to read the content.
5. "Blank"
Studies revealed that this could be one of the most powerful subject lines of them all, leaving it blank. As people are curious what the email is about, they will click on it to find out.
6. "Are you ready for the future?"
People will pose some curiosity if you ask in the form of a question. This entices the reader to open it up because they have a hint at the subject line. These types work well, but don't overuse them with the same customers as they can lose interest eventually.
7. "Get 20% Off!"
Everyone wants a good savings. So this tends to be an extremely successful subject line. If you have an offer or discount, post the exact amount in the subject line. This will help to keep a customer's attention.
8. "Get 20% Off TODAY ONLY!"
Using a sense of urgency can create someone to buy a product right now, and not wait and lose out on the offer. This is also a good idea for a subject line to use as it really works.
9. "Winterize: Tips to Save you Money"
This type of subject line will get a lot of attention as it focuses on the self-interest of the recipient. Self-interest emails yield the best results. It is direct and offers benefit to them for opening it up.
10. "Our Next Steps"
Use this to follow up after a connection or after someone has come in to look at a product. If they haven't contacted you, this is good if a lead has gone quiet. It will most likely get them to open up the email and inquire about the next steps.
Subject lines play a huge role in the sales industry. A subject line can make or break a sale, so it is important to make sure you choose one that works. The 10 subject lines discussed above have been successful in the past, so give them a shot!
Read more articles on Small Business Marketing