Even if you have a great product, if your sales strategies are wrong, you will never sell as much as you could. Putting a product out there and then waiting for the customers to come flocking to buy it is not enough. You need to target your prospective customers, and you need to tell them why they should buy your product. Here are eight sales strategies that will help you attract the customers who will buy your product.
1. Get to Know Your Customer
Before you can even begin to target your sales efforts, you must identify who it is you are targeting. Who is your target customer? How old are your customers, where do they live, what are their interests? Create a profile of your typical customer and think about how you can reach out to them. Understanding your customers will help you identify their needs and target your advertising.
2. Put the Benefits Before the Features
It's not the features that sell a product; it's the benefits that those features bring to the customer that will make someone part with their money. Focus your marketing on what the customer will gain from buying your product rather than the features of the product. Explain how your product will make the customer's life easier.
Related: 5 Habits of Top Sales Reps
3. Explain How Your Product Solves a Problem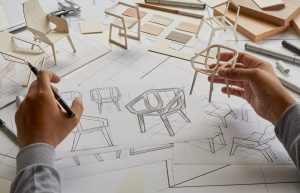 The best way to appeal to customers is to understand their problems. Then, you can demonstrate to prospective customers how your products will solve the issues that they face. Show customers that you not only understand their problems but that you also empathize with them. Use storytelling to illustrate how your product benefits real people.
4. Find Your Competitive Advantages
You must be able to explain why your product is better for the customer than a competitor's product. To be able to achieve this, you will need to do market research and learn what your competitors are offering. Highlight your competitive advantages without directly knocking the competition. It's much more effective if the customer discovers for themselves why your product is better than the rest.
5. Get Your Pricing Right
Set your prices at a level that will attract customers, but not so low that it devalues your product. In some circumstances, a lower price will deter customers because it suggests poor quality. Do your market research to find out what your direct competitors are charging. Consider, too, the cost of alternative solutions that your customers may have. Remember, though, if you can demonstrate far more significant benefits than your competitors, you can afford to charge a much higher price.
6. Make the Most of Social Media and Content Marketing
Use social media and your business blog to reach out and make a connection with them. Always remember that people like to buy from people, not from faceless corporations. Social media and your blog are the perfect platforms for showing the personal side of your business. People are more likely to buy from a company that they can relate to and that they feel they can trust.
7. Keep Your Sales Message Clear and Consistent
Once you have decided what the key benefits of your product are, make sure that you communicate those benefits clearly and consistently in all your advertising and promotional literature. The more times someone hears or reads a sales message, the more they will believe it.
Related: Why You Need to Stop Trying to Hire Good Salespeople – Mike Gomez, Allegro Consulting
8. Make the Customer Experience a Priority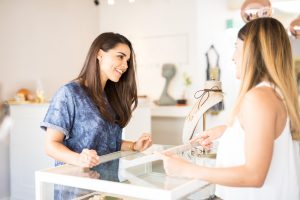 Remember that your customers will judge the quality of your product based upon all aspects of their experience with your business. So, look at the entire journey that your customer will take; from your advertising, through navigating your website, to making a purchase. Make sure that it is easy for the customer to locate the information they will need to help them to decide to buy. And, make sure that it is easy for the customer to buy when they decide that they want to.
Conclusion
The increased choice that customers now have available to them makes selling the benefits of a product even more important than it has ever been before. It is no longer enough that your product needs to be the most attractive offering in the region because you could be facing competition from all around the world. To build an effective sales strategy today, you must understand who your customers are, and sell them what they need. Following the above tips will help you target the right customers with the right sales message and increase your sales.
---
The Atlanta Small Business Network, from start-up to success, we are your go-to resource for small business news, information, resources.

Follow us on Facebook here and stay up to date or catch-up on all our podcasts on demand.
While you're here, don't forget to subscribe to our email newsletter for all the latest business news know-how from Atlanta Small Business Network.
This has been a JBF Business Media production.