As anyone who has tried to sell products and services knows, getting people to your sales page is a tough job. There is so much competition for attention that consumers always have other options, so your sales process needs to be well constructed. After you do drive traffic to your sales page, though, you can encounter problems if the conversion rate is lacking. Attracting each visitor to your site will cost time and money, so you want to maximize the results when they arrive. The following tricks can be used to increase the conversion rate of your sales page, leading to more subscribers and increased sales.
1. Educate Visitors
It is common for pages to focus exclusively on pushing for a sale. Consumers will become aware of the marketing and it can quickly lose its appeal. Educating visitors is a great way to increase engagement, offering something of value on the way towards a purchase. If you are selling an info product, there is a lot of information you can give that will leave people wanting more. Even with a physical item, though, you can educate people on the science or technology behind the design.
2. Add Social Proof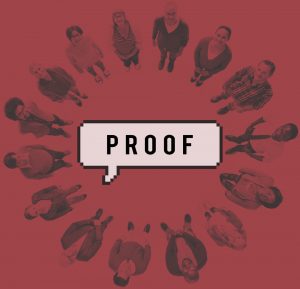 Social proof is a subtle way of building trust and authenticity with consumers. Customer reviews can have a major impact on conversions, giving people trust that the product will do want it claims. E-commerce stores can add the ability to leave your own reviews, helping to remove any questions about product owners only picking the positive responses. You can also include links to popular review sites like TripAdvisor and Facebook. Additionally, adding popular trust seals is a great way to remove doubts when consumers are not overly familiar with your brand.
3. Use Scarcity
Scarcity is a powerful motivational tool for encouraging people to take action. If there is no scarcity, visitors are likely to delay the purchase for another time. Unfortunately, many people will forget to return or find an alternative product. Depending on your product, you can list the stock numbers, add a countdown timer, offer limited edition items, and give time-sensitive bonuses. It is, however, important that the scarcity is real as you can damage credibility using dishonest tactics.
4. Add Live Chat
Support is a critical factor in making sales and keeping customers happy. There are various methods of offering support, with consumers having their own preferred option. Some people like a thorough FAQ page that lists detailed answers to every type of question possible. Other people like a telephone number, so they can speak directly to a customer support desk. A Live Chat tool, though, will frequently increase the conversion rate, even when visitors don't actually use it. The ability to immediately converse with someone makes consumers feel comfortable making a purchase.
5. Retarget Visitors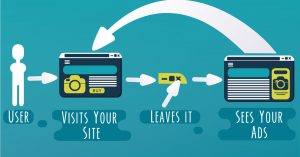 Retargeting lets you promote your brand to people who have previously visited your sales page. A pixel is placed on the sales page and you can then set up targeted advertising across numerous sites within the retargeting network. Most visitors will leave your page without buying the product, but they might still be interested. Retargeting keeps the product fresh in their mind, increasing the likelihood they will return and buy from you. For the additional extra advertising cost, you can experience an increased conversion rate at a high ROI.
6. Make Policies Clear
There are various policies that are relevant to making a sale online. A physical item will need to be shipped, so there could be various fees involved. Customers might want to return the product back to you, while also knowing about your refund policy. Many info products come with a money back guarantee, but there could be certain stipulations. Making this information accessible from the sales page can improve the conversion rate as visitors are not being forced to search for the information deep within your site. It is also important to avoid any jargon that might confuse or frustrate potential customers.
The conversion rate of your sales page is one of the pillars of a successful campaign. Driving targeted traffic to the page is critical, with a lack of visitors preventing any real success. However, when you actually convince prospects to visit the page, a poor conversion rate can turn people away. You can spend a lot of money reaching people, but fail to make the most of the resulting visitors. Using these tactics, though, you should ensure your conversion rate reaches a level that allows you to profit.
---
The Atlanta Small Business Network, from start-up to success, we are your go-to resource for small business news, information, resources.

Follow us on Facebook here and stay up to date or catch-up on all our podcasts on demand.
While you're here, don't forget to subscribe to our email newsletter for all the latest business news know-how from Atlanta Small Business Network.
This has been a JBF Business Media production.