Motivating your sales team is about more than putting up inspiring quotes on the wall. It's the most important thing that you can do for sustained success in your sales department.
As a manager of sales, your ability to influence performance is limited to two ways: You can help with the set of skills that your sales team possesses, and you can help your team stay motivated.
Making sure that your team has the right skills is a relatively straightforward process. You only need to find out where your team falls short, and decide on the kind of training that can help. Identifying and fixing motivational problems can be harder.
Motivation is affected by external factors. Every person responds to different kinds of motivations and incentives, as well. Motivating your sales team requires that you follow a few different strategies.
1. Build Trusting Relationships With the People On Your Team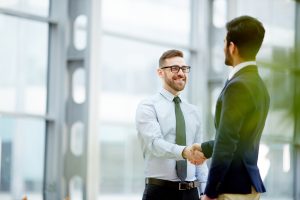 Transparency is the best way to begin creating an atmosphere of trust. All you need to do is to ask each team member what they believe you can do to create a more trusting relationship with them. As long as you mean what you say when you ask them this question and are willing to act on the answers that you receive, you'll be well on your way to building trust.
2. Ask Your Team Members How They Like to Be Managed
Everyone has a different kind of personality. If you want to be an effective manager, you'll need to customize your management and communication style to the needs of every team member. You need to ask your team members how they would like to be managed.
Ask each team member a few questions to get to know them better.
How much interaction do they need with you — would they like to meet multiple times a week, weekly or monthly?

What kind of feedback style do they like?

Do they like feedback in private or out in front of everyone?

Do they like in-person interaction, or interaction over phone or email?

If there's something about you that they don't like, will they be able to tell you?
3. Learn About the Personal and Professional Goals That Your Team Members Have
To learn how to motivate someone, you need to understand what inspires them. Talk to your team members to find out what they hope to accomplish with their lives. Ask the following questions:
Are they motivated to work?

What motivates them over the long-term?

How do they motivate themselves when they feel low?

How can you, as a manager, know when they don't feel motivated?

If they aren't motivated, how can you help?
While these may seem like obvious questions, it's important to ask them. If your team members don't have answers to these questions, you can give them a couple of days to figure them out. Making your team members reflect on these questions can help them do better at their jobs.
4. Make Sure That Your Team Members Take Care of Themselves
People who work in sales are notorious for their propensity for self-neglect. Over the long-term, not getting enough to eat, enough exercise or enough sleep can only sap motivation. It's important to make sure that your team members understand how important it is to take care of the basics.
5. Set Goals For Your Team to Achieve and Offer Rewards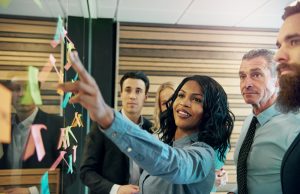 Salespeople tend to be motivated in different ways. Some are motivated when they compete directly with their team members in sales contests; some are motivated when they are assigned sales quotas to reach. Money motivates some, and the ability to have an impact on the company motivates others.
Assign rewards for daily, weekly and monthly goals. You need to have an incentive fund to dip into and hand out rewards when goals are met. In many companies, managers ask their team if they need the extra motivation that a reward would bring. If they say that they would, they let them pick their own reward within a given budget.
In some cases, rewards need to be personal. Throwing a party in honor of great sales performance, or even cooking a sales team member dinner may be called for. These moves can offer long-term motivation.
Managers attempting to motivate a sales team should be motivated themselves. When team members sense how much their manager cares about helping them achieve their goals, the enthusiasm is likely to be infectious.
---
The Atlanta Small Business Network, from start-up to success, we are your go-to resource for small business news, information, resources.

Follow us on Facebook here and stay up to date or catch-up on all our podcasts on demand.
While you're here, don't forget to subscribe to our email newsletter for all the latest business news know-how from Atlanta Small Business Network.
This has been a JBF Business Media production.