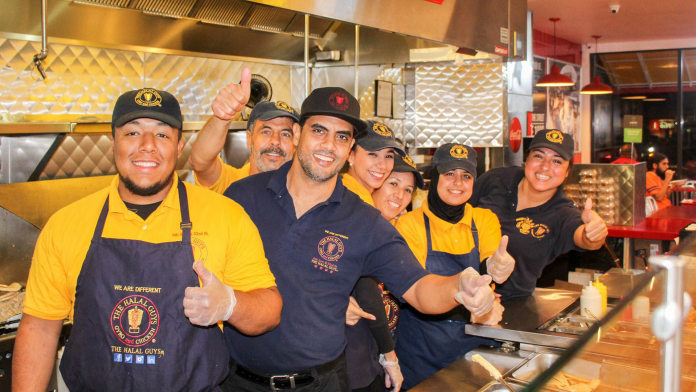 If you want to run a business without starting a scratch, opening a franchise is a better option. That's because the brand will already have a dedicated customer base, making it easy to sell products. Nevertheless, Georgia is a perfect state to operate a franchise thanks to the recent spike in business opportunities. Many businesses and franchises are taking advantage of favorable economic conditions to set up their franchises.  
Continue reading to learn why owning a franchise is a great option, and which franchise you should own in Georgia.  
Benefits of Starting a Franchise in Georgia
Are you considering the idea of establishing a franchise in Georgia? Well, this is a super good idea. There are many benefits of starting a business like a franchise in the peach state. Let's discuss some of them.  
Low Taxes
One of the benefits of starting a franchise in Georgia is that it has a lower tax rate. Businesses only need to pay a 5.75% corporate income tax rate. Also, Georgia has a 4.90% of local sales tax rate and a 4% sales tax rate.  
The low tax rate offers entrepreneurs an excellent opportunity to run a business. With this tax rate, you can ensure higher profits as well.  
Plenty of Options
There are several places in Georgia where setting up a franchise is a great option. You can go for cities with a dense population, such as Atlanta, Augusta, Columbus, Savannah, Macon, and others. Because they're highly populated, they may have a highly lucrative market. It improves your chances of expanding and growing your business over a short time span.  
Economic Development
Georgia's Department of Economic Development also supports small businesses or startups. They offer several opportunities for expansion so you can establish a reputation in the market. When you become a business owner in Georgia, you can expect to have support from the state as well as the franchise.  
Excellent Real Estate Options
If you are planning to open a franchise, you need to find appropriate real estate that is easily accessible to your audience. In Georgia, you can find skilled and experienced agents that will help you choose the right place. They consider factors you might not be aware of and might give important tips that increase the likelihood of business success.  
On top of that, this state has a number of places where a franchise can grow. Hence, you can expect a variety of options to begin your business.  
What to Look for When Choosing a Franchise?
Have you made up your mind to start a business in the Peach State's lucrative market? That's good but before purchasing franchise rights, look for some important factors. Here are a few of the important ones.  
Proven Sales Record
It's vital to invest in a franchise of a successful enterprise so you can ensure steady cash flow down the line. While being a popular business in Georgia is one sign of that a business is profitable, only the stats and data can provide appropriate information.  
Before investing in a franchise, ask for proven sales success from the business. Show this to your financial expert to get a professional opinion on it.  
Competition
Look for a business opportunity with a lack of competition. For instance, there might be at least one coffee shop at every corner of the commercial area, but there will be fewer stores for massage therapy.  
When looking for a franchise, ensure that few businesses are providing the same service or product as yours. Also, the location you have chosen should not have the numerous businesses offering the same service.  
Upsell Opportunities
If it's possible, look for a business that offers a variety of services or products. This way, you can ensure multiple revenue streams. This allows you to sustain a demand in the market, so even if your seasonal products or services aren't in demand, you can ensure a steady cash flow through others. For instance, if you open a fresh fruit juice store, you can sell different types of juices based on seasonal fruit. This way, you never go out of business.  
Growing Market
Well, of course, you need to enter a steadily growing market that offers a chance to scale business operations. For instance, restaurants or technology gadget stores are best, always stay in demand, and have chances of growth. On the other hand, a franchise that rents DVDs won't be a suitable option.  
Personal Interest
Starting a business that doesn't interest you has lower chances of growth. This is because you will run it as a responsibility, not as a passion. Choosing a business that makes you love your job. This will help you continuously work for its growth. Loving your job will make everything easy for you. In fact, you can deal with challenges in a better way.  
Best Franchises to Invest in Georgia
If you're ready to invest in a franchise in Georgia but are wondering what options you have, here are some franchises that may work for you.  
1. Kidcreate Studio
If you are looking for a franchise with low competition and ever-increasing demand, Kidcreate Studio is what you are looking for. As the name suggests, this studio provides kids with an engaging environment to grow their artistic abilities. The studio offers weekly classes, workshops, camps, and homeschooling. To offer optimal opportunities to students, they also conduct mobile classes and parties.  
Owning a Kidcreate Studio franchise allows you to work with a flexible business model. Since it's a unique business, you can expect to earn profits soon after opening. The best part of Kidcreate Studio is that it offers support to franchises through training, real estate, construction, marketing, and technology.  
2. The DRIPBaR
With growing awareness surrounding health and wellness, more people are drawn toward quick fitness and wellness solutions. So, you can say that health-related businesses are emerging faster than ever. The DRIPBaR is one such business looking to help people to improve their lives. They have been using breakthrough methods in cellular health to help others. To be precise, The DripBaR offers IV Vitamin infusion therapy that provides several physical and psychological benefits.  
Investing in this franchise is a great idea if you're interested in emerging advancements in wellness therapy. Also, you get a range of clients, from heart disease to cancer patients. Getting a franchise for this business is also easy. The company provides support in the entire process and helps you establish a successful business in a good location. 
3. College Hunks
This company is a junk removal company that helps to get rid of the old stuff that people are struggling to remove. College Hunks offer unique services which have made them popular in Georgia in lesser time. They help you get rid of all sorts of junk sitting at home, like furniture and home accessories.  
While in most businesses, you need great finances in hand, College Hunks can help you own a franchise by getting a loan. They offer home equity loans, which saves you from collecting a massive investment before starting a franchise, and you can get SBA loans as well. And if you have a retirement fund, you won't even need a loan. Just roll your funds into a self-directed IRA that is perfect for establishing a franchise.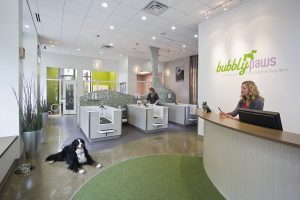 4. Bubbly Paws
Do you love animals? Then, you will surely enjoy owning a pet-related store. Bubbly Paws is a pet grooming destination. They provide different pet services to pet owners, including bathing, grooming, and many others. The company is incredibly popular among pet lovers and earns steady profits year by year.  
Note that to own a franchise, you need to fulfill certain requirements, like an affinity for dogs and a passion for the Bubbly Paws brand. Of course, you also need a sizable investment to own a franchise. And don't worry if you're concerned about how you'll operate a franchise. The dedicated Bubbly Paws team will support and train you to help you in establishing a successful franchise.  
5. The Halal Guys
Many people in Georgia are on the lookout for delicious halal food. That's where The Halal Guys satisfy food lovers' cravings while catering to their dietary requirements. Customers have a high demand for bestsellers like falafel, gyro, and chicken. This is the largest and fastest-growing halal franchise in Georgia and has 100 stores in different locations. Hence, it's a lucrative business with plenty of room for growth.  
If you choose The Halal Guys, they will offer you full supply line support, unique concepts, and training and guidance. The brand also helps you in marketing and brand building, site selection, construction process, business consulting, and much more. They offer a wide range of food products too, allowing you to target a bigger target audience.  
Bottom Line
So, now you know the best franchises to invest in Georgia and how to choose one for you. What are you waiting for? Achieve your goal of owning a business and begin your journey toward a promising future. 
---
America's Small Business Network, from start-up to success, we are your go-to resource for small business news, expert advice, information, and event coverage.
While you're here, don't forget to subscribe to our email newsletter for all the latest business news know-how from ASBN.