A growing number of entrepreneurs are buying franchise businesses instead of launching their own company from scratch. According to data from Statista Research, there were expected to be over 759,000 franchise businesses in the United States alone in 2018. While buying into a franchise operation comes with many benefits like an existing brand reputation, franchising is not for everyone. Before you sign a business contract to purchase a franchise license, here are five essential truths you ought to understand.
Understand Your Franchise Obligations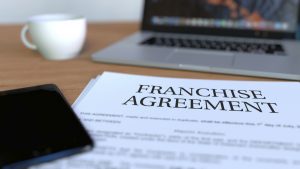 Purchasing a franchise can help you quickly launch a business and gain traction, but there are restrictions you must be aware of before signing a contract. Some franchise operations have strict regulations regarding the hiring and training of staff, making it difficult for entrepreneurs who have their own approach to staff recruitment and development. Ask about hiring and training practices prior to purchasing a franchise to make sure you're not at odds with your staffing policies and procedures.
Know Your Rights Regarding Selling Your Franchise
Ask about regulations regarding selling your franchise should you decide to take your business skills in another direction. Franchising on a long-term basis isn't for everyone. Some entrepreneurs find they want to eventually launch their own business, yet are stuck with a franchised operation that may no longer suit their entrepreneurial vision. Know what your rights and obligations are regarding selling your franchise so you can make smart business decisions about your future.
Ask About Management Training as a Franchisee
Discover whether the franchise you are considering buying offers management training courses. Top-level franchise operations often have management training courses you can enroll in to help increase your odds of building a successful franchise business. Ask whether training courses are included in your franchise fees or whether you need to invest financially in the future by paying for additional management training.
Franchise Financing is a Crucial Consideration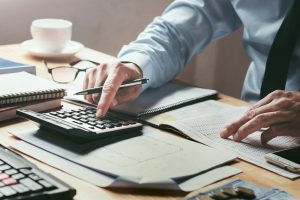 Franchise financing can be a sticking point for many entrepreneurs considering buying into an existing business. Understand what types of financing are available to you via the franchise corporation or whether you are better off securing your own small business financing prior to signing a franchise contract. Making smart financial decisions before committing to a franchise investment is crucial if you want to feel confident about your choice to become a franchisee.
Understand Your Marketing Obligations
Franchise marketing is another critical consideration for eager entrepreneurs hungry for business success. Pay close attention to your marketing obligations when buying into a franchise. Understand what your rights are in terms of creating your own marketing outreach efforts so you don't end up feeling stifled by corporate legalese when you want to increase your business' customer acquisition efforts. Ask about everything from social media and content marketing to video marketing.
These are five essential tips small business owners should consider before buying into a franchise operation. Understand what you're getting into in advance and then make a decision that is in your best long-term interests. Owning a franchise business can be a sound investment, but you must understand your rights and obligations prior to investing in a franchise business.
---
The Atlanta Small Business Network, from start-up to success, we are your go-to resource for small business news, expert advice, information, and event coverage.

Follow us on Facebook here and stay up to date or catch-up on all our podcasts on demand.
While you're here, don't forget to subscribe to our email newsletter for all the latest business news know-how from Atlanta Small Business Network.
This has been a JBF Business Media production.