As 2018 quickly comes to a close, our sights are now set on finishing out the year strong and embarking on new business ventures in 2019. Franchises are an excellent opportunity to go into business for yourself while having the relative security of brand recognition, and a proven business model. The following are three growing industries in Atlanta and their franchise opportunities that will reach new heights in 2019. These almost infallible business models will take all the guesswork out of the business for you, and will continue to have on-going support for years to come. 
Tech
Atlanta is steadily becoming a hub for the highest standards of tech innovation. Driving this innovation is the abundance of readily available talent in the city. Not only is the metro area home to dozens of colleges and universities ripe with the fresh perspective of young hopefuls, but the reasonable cost of living is attracting more and more transplants every day.

The industry is currently dominated by startup ventures, however, startups are risky and may prove more difficult to grow and manage. CMIT Solutions is an IT solutions company dedicated to keeping the IT process for business running efficiently and securely, by protecting and recovering data. They are always looking for motivated entrepreneurs to bring into their franchise system. No IT experience is required, and with high margins and corporate training and support, partnering with CMIT is a great opportunity to meet the high demand for professional IT services.
More than 189,000 workers in the tech industry and approximately 14,000 tech establishments in Metro Atlanta – Technology Association of Georgia
One of the top 10 Tech Talent Markets in the market – CBRE 2016
Bioscience
Bioscience and Health IT are not the industries that first come to mind when you think of Atlanta, however, the city is recognized as one of the top Global Health Centers. Home to organizations like the Centers for Disease Control and Prevention and The Carter Center, Atlanta has the potential to create thousands of more job in the coming years for the medical device innovation and Health It sectors.
ARCpoint Labs

is a leader in the diagnostic testing industry. Ranked the #1 franchise in laboratory services in the country by Entrepreneur Magazine, ARCpoint made a name for itself in the drug and alcohol screening landscape. Now, with their expansion and growth in the health and wellness space, they are poised to change the way patients and healthcare professionals receive their diagnostic testing. Getting in on the ground floor and growing with a company like ARCpoint Labs ensures a stable environment with plenty of upward mobility.
Home of the Center for Disease Control (CDC)
Over $2 billion of higher education R&D expenditures in science and engineering fields in Georgia – National Science Foundation
Supply Chain
Every great city economy has an industry it built its legacy on. Atlanta's is supply chain and logistics. From starting the railroad hub Terminus in 1837 to the expansion of the world's most traveled airport, Hartsfield-Jackson International, it's no wonder that Georgia is home to more than 12,300 logistics providers employing over 150,000 workers.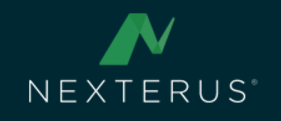 Nexterus is an excellent franchise opportunity to take advantage of this old built sold industry that is only gaining strength as the years go by. Nexterus can offer flexibility in your professional life and offers the potential to manage multiple revenue streams. Use their decades of experience and success to help guide your efforts and evolve your independent business.
#4 North American Metro Area for competitiveness in the transportation and logistics industry – Site Selection Magazine 2017
Home to the world's most traveled airport, Hartsfield-Jackson International
Franchises aren't just limited to food, drink, or clothing retail. There are so many opportunities across a myriad of different industries. So, do your research and find the right fit for you to ensure a long and prosperous future.
Photo courtesy of Voyage LA: http://voyagela.com/interview/meet-theresa-oliver-arcpoint-labs-santa-fe-springs-santa-fe-springswhittier/