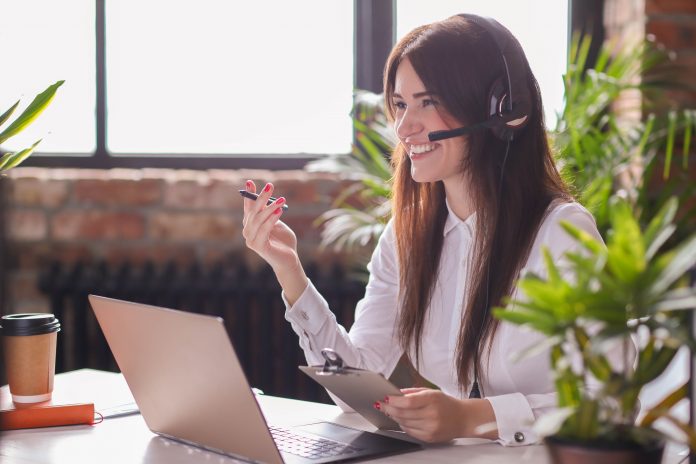 Running a business means developing the ability to multitask. Overseeing a virtual business, such as an eCommerce store, has unique tasks and challenges. Uploading product information and images, managing customer service, handling returns and exchanges, marketing, advertising, and website maintenance are just a few daily tasks business owners have to manage.
With so many responsibilities demanding attention, completing projects designed to grow your business can take time. That's when it makes sense to bring an extra set of hands to handle the busy work so you can focus on bigger goals.
For entrepreneurs in the eCommerce market, this isn't always as easy as it sounds. Many eCommerce storefronts are operated remotely instead of in a typical office setting. That means there's no central location to bring on additional employees. And even if there is, the cost to source, hire, and train other employees are sure to eat into your profits – something many small business owners would rather avoid.
If you want to grow and scale your business but are overwhelmed daily with the amount of work needed, consider hiring a Virtual Assistant.
This article will explain how a virtual assistant is one of the best ways eCommerce businesses can get ahead. We will explain exactly how outsourcing daily tasks to a virtual expert can benefit your bottom line – and how to find the right one for your business.
The Benefits of Hiring a Virtual Assistant
A Virtual Assistant, or VA, is precisely what it sounds like; someone who assists you with almost any daily business task remotely and does so on a contract basis. You don't have to worry about maintaining an office space, and you don't have to worry about training and onboarding a VA because they are typically experts in their respective fields already. 
A Virtual Assistant offers many benefits for those business owners operating an eCommerce store. 
Cost Savings – VAs work remotely, so the cost of sourcing, hiring, and onboarding, will be significantly reduced or eliminated altogether. They are likely to already have knowledge of many tasks related to the eCommerce industry, which means money saved on training. 
Research shows that employees working a full day in an office setting are only productive for around 3-4 hours of the day. Most VAs work by the hour, which means they will be more effective than the typical office employee. Let's not forget that Virtual Assistants are independent contractors, meaning their services are a tax deduction for you.
Time Savings – VAs can perform much of the daily busy work required to operate an eCommerce store, leaving you with extra time to focus on growth-building projects.
Diverse Talent Pool – In-house employees are usually drawn from the local community where a business resides. VAs, on the other hand, can be located anywhere, even on the other side of the globe. This means you will have access to the best talent the entire world has to offer.
What Can a Virtual Assistant Do?
So, what exactly can a Virtual Assistant do for your business? There are many tasks that are assigned to VAs regularly, but the truth is that anything you dream up can involve the assistance of a VA in some form. Let's look at the most common tasks VAs handle.
Customer Service
Customer service is one of the tasks that takes up the most time for entrepreneurs. A Virtual Assistant can give that time back to you by being a liaison between customers and your business. Processing returns and exchanges, managing logistics, handling customer inquiries and complaints, and even directing and upselling customers toward purchases are just a few of the customer service tasks a VA can handle for you. 
Inventory Management
Another considerable time eater for business owners is tracking and managing inventory. The nature of an eCommerce business makes this the perfect job for a VA because everything can be done virtually. Ordering, tracking, and documenting inventory levels can occur at a distance – leaving you to focus on bigger fish. 
Website Management 
Whether it's a stand-alone website specifically for your business or a virtual storefront operated with the help of an online retailer like Amazon, Etsy, or Shopify, many time-consuming tasks need to happen daily to keep things up and running. 
Uploading product images, crafting product descriptions, changing prices, and managing online promotions can easily be delegated to a Virtual Assistant.
Marketing and Advertising
There are many channels available for marketing and advertising products and services – and managing them all at once is a full-time job in and of itself. Why not let a VA handle this task for you? 
Social media, paid advertising, and email campaigns are just three of the big ones, but there are lots of marketing tasks that a Virtual Assistant can assume in your stead. 
Blogs and SEO Content
One of the best ways to drive traffic to your online store or dedicated website is by using search engine optimization to ensure internet users can easily find your business. Creating a website that correctly uses SEO optimization, and even publishing a blog to go along with it, will help your site rank higher in search engines – increasing visibility and growing the number of people who end up at your eCommerce store, which is exactly where you want them to be. 
Graphic Design
There are many VAs out there who specialize in graphic design, which is a task many business owners may need to learn. Hiring a Virtual Assistant who is skilled and knowledgeable in creating stunning designs can help bring an air of professionalism and quality to your virtual storefront, website, and social media channels.
Bookkeeping
Ah yes, the dreaded daily bookkeeping. The percentage of business owners who enjoy balancing the day's business books is probably slim to none. Delegating this task to someone else can free up a massive amount of time, and hiring someone with the proper skill set means they will be able to catch mistakes that you may miss. 
How to Find a Virtual Assistant
There are several factors you should consider before hiring a VA, such as how much you plan to spend and what skills you specifically need. You also need to set guidelines and timelines, ensure the right systems are in place beforehand, and communicate expectations clearly to avoid any misunderstandings.
The final cost of hiring a Virtual Assistant will vary depending on the skill set of the individual. You could even go all out and hire an Executive Assistant who can act as a second in command and handle broader project management tasks but expects to pay a higher amount for someone of that caliber. 
The internet is ripe with platforms and marketplaces dedicated to helping you find and hire the perfect VA for your needs. 
Popular freelance marketplaces like Upwork and Fiverr are great sources of talent and typically include integrated payment and messaging systems. The only risk here is that anyone can advertise themselves as a skilled professional on these platforms, so do some research before entering a contract and tread carefully.
There are numerous dedicated platforms designed to connect businesses and professionals to qualified virtual assistants. Time Etc., Wing, and Fancy Hands are a few of the more popular sites. Every site offers a different pricing structure, and some even offer integrated time and task management tools as well.
Online job boards are always an excellent way to find VAs looking for work. Just be aware that any communication, task management, or payment made to a VA hired through a job board will require the use of separate systems.
Conclusion
Small businesses and entrepreneurs might start out with the idealized dream of doing it all themselves. And while that plan may work for some eCommerce businesses, if you plan to grow your business, you might benefit from some extra help.
The Virtual Assistance field is growing at a rapid pace, especially with many businesses moving to a fully online or hybrid format. There are individuals out there with the skills and knowledge to help you get things done the right way. All you have to do is figure out what your needs are and then find the right assistant for the job.