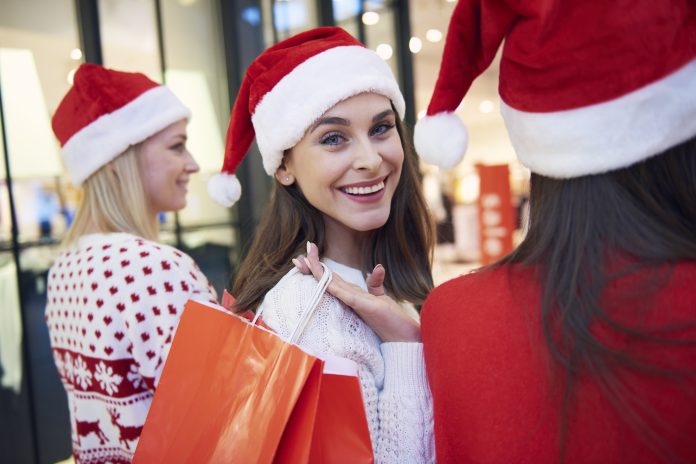 With the holiday shopping season upon us, small business owners may be looking for insight into projected shopping trends and how to help their customers have a great buying experience. We are here to keep you up on these trends and offer advice to reach customers and get them to keep coming back.
For busy Christmas shoppers, brands must make buying simple. This year that entails being present when clients are online and surprising them. Brands utilize Discovery Commerce to capitalize on the "always on" shopping mentality. You can reach the correct audience and streamline the ad generation process using automation solutions. Customers value frictionless, flawless checkout processes while purchasing online over the holidays.
Make sure your landing page loads swiftly to encourage visitors to explore more. Your brand can convert new, extremely engaged holiday audiences by collaborating with the right creators. Branded Content advertising increases clickthrough rates by 53% and lower CPAs by 19% when combined with standard ads.
Once your customers decide to buy something from you, make it easy for them to do so—the fewer steps and the less information required, the better. In fact, 63% of consumers say that the number of steps in a checkout process is very important.
Simplify your checkout process as much as possible, and make sure it's mobile-friendly. Offer several payment options as well. You'll be sure to please your customers and increase your conversion rate.
Small businesses need to be aware of forecasts for consumer spending this season so they may modify their sales plans accordingly.
Adobe expects US online holiday shopping sales to hit $209.7 billion from November 1 to December 31, representing 2.5% in growth year-over-year (YoY). Cyber Monday is expected to remain the season's and year's biggest shopping day, driving a record $11.2 billion in spending. Black Friday online sales are projected to grow by just 1% YoY at $9 billion, while Thanksgiving sales are set to fall to $5.1 billion.
To provide the most comprehensive view of US eCommerce, the study analyzes online commerce transactions based on Adobe Analytics data.
Over 1 trillion visits to US retail websites, 100 million SKUs, and 18 distinct product categories are all included in the data.
Adobe Experience Cloud, which includes Adobe Analytics, is used by more than 85% of the top 100 online retailers in the US* to deliver, track, and customize online shopping experiences.
"The shape of the holiday season will look different this year, with early discounting in October pulling up spend that would have occurred around Cyber Week," said Patrick Brown, Vice President of Growth Marketing and Insights at Adobe. "Even though we expect to see single-digit growth online this season, it is notable that consumers have already spent over $590 billion online this year at 8.9% growth, highlighting the resiliency of eCommerce demand." ($590 billion from Jan. to Aug. 2022)
Although the days between Thanksgiving and Cyber Monday are projected to have the highest discounts, shoppers may expect to find deals as early as the second week of October, when savings of up to 15% are predicted. Additionally, reductions will continue throughout the rest of the year, reaching as high as 20% in the weeks after Cyber Monday (November 29 through December 31). Consumers who need to manage their budgets differently this year would benefit from these moments' increased flexibility.
The Buy Now Pay Later (BNPL) payment method saw significant traction, as the pandemic drove many consumers to manage their budgets differently. The usage of BNPL is anticipated to decline as we approach the 2022 holiday shopping season. While the general economic climate and a slowdown in consumer spending have impacted the growth, BNPL is also dealing with difficulties in persuading mass consumers of the worth of its products.
As shoppers sought out quicker and safer alternatives to shop, curbside pickup was employed in 25% of all online orders in December 2021. Adobe predicts that curbside pickup will peak from December 22 to December 23 (just before Christmas Eve), accounting for about 35% of all online orders. Over 1,000 American consumers participated in an Adobe poll, and 35% said they would use curbside collection this year. This year's top spending areas are projected to include electronics, apparel, and groceries.
Electronics spending is expected to reach $49.8 billion this season, an increase of 2.9% YoY. It is projected that robust sales will maintain the category's expansion.
With $40.7 billion in spending, clothes will have the lowest YoY growth for the season. The leading causes are a general slowdown in spending momentum and an increase in apparel in-store shopping compared to last year.
During the holiday season, groceries will bring in $13.3 billion, an increase of 10.5% from last year.
Due to several factors, overall sales may be down this year, but by being as prepared as you can be as a small business, you may still get your items in front of customers and experience some profit increase in the last quarter of the year.
---
The Atlanta Small Business Network, from start-up to success, we are your go-to resource for small business news, expert advice, information, and event coverage.
While you're here, don't forget to subscribe to our email newsletter for all the latest business news know-how from Atlanta Small Business Network.