E-commerce is big business. Consumers, more than ever, now turn to the internet for their shopping needs. More and more online stores startup every day. Services and products once considered niche now finds themselves in a sea of competition. In this current climate of extreme online competition, any advantage gained over e-commerce competitors is crucial. Strategic pre-selling could be that advantage.
Get ahead by Pre-Selling New Products
If you're planning to introduce a new product, pre-launch promotional advertising is a key business strategy. If your e-commerce business is relying solely on "New Product," "Just Launched" or "Now Available" style promotions, you could be missing out on generating sales before the release of a product.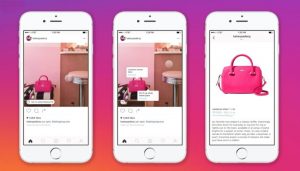 Many businesses already promote the pre-release of a new product but make the mistake of thinking small in terms of timescale. Although advertising new products a few days before availability is a good marketing strategy, to maximize the impact the pre-selling should ideally begin weeks before launch.
Pre-sales Options
There are numerous pre-selling strategies for maximizing sales of new products. The most efficient solutions have proven to be:
Advertising via an online platform: For onsite promotion, an effective solution is to place a promotional widget (with an image and a brief description of the upcoming product) on a key page. This could be the website's home page or a page with related items. Potential buyers can click a button to be kept informed by email when the new item is available. New customers will be required to enter an email address (also good for obtaining new email signups). The design and placement of the promotional box should be A/B tested to maximize the efficiency and impact of the widget.

Email marketing (i.e., e-newsletter, promotion on digital sales invoices): Most online businesses already utilize email marketing campaigns. Email signups from customer registrations or from the promotional widget strategy mentioned above can all be utilized for automated pre-sale promotions. The email content can be text-based but e-newsletter appear more professional and can include images, which are proven to be more appealing to consumers. Don't forget to include promotional content in digital invoices or sales receipts.

Social-media promotions: With the online obsession with social media, social media marketing (SMM) is an effective tool for pre-sell promotion. Most businesses now have multiple social media accounts where they can inform their followers of relevant news. The upshot to SMM is that followers can easily share information with their own social media circle which equals free word-of-mouth promotion.
Automate for Efficiency
Pre-sale promotions via email and social media accounts can all be automated. Some hosting providers offer email automation options and there are some automation options available on many social media platforms. However, most businesses opt for third-party services or software as these normally provide superior options and control. Because many e-commerce stores already utilize email and social media marketing, any additional pre-sale promotions can be undertaken with minimal effort and cost, thus potentially generating extra revenue with little to no expenditure.
The Art of Just Enough
A multistage promotional approach is often the best solution, as long as it's not overdone. Once initial contact has been implemented, a weekly reminder is sufficient before the final promotion a day before the launch. The idea is to gently remind potential customers that a product will soon be available, without appearing overbearing or desperate.
The art of pre-selling lies in coming across as informative but not irritating. Being pushy will can damage sales. The design of promotional widgets and the wording of promotional email needs to be subtle. Think friendly whisper or tap on the shoulder and not shock-and-awe!
Two-Tiered Sales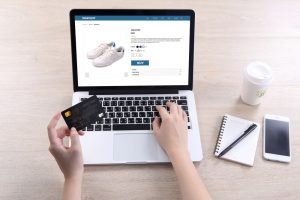 Pre-sales promotion generates primary and secondary buzz. It gets the information directly to potential consumers and allows these primary customers time to tell others about the upcoming product. Generating potential sales before a new product launch means an e-commerce business can hit the ground running.
Placing pre-sales promotions directly on an e-commerce platform offers the additional advantage of obtaining timely and relevant statistical information. Users clicking a button to be kept informed of an upcoming product are registering a definite interest, and this interest is measurable. Using this information, a business can predict initial demand and potential revenue from sales. Additionally, should pre-sale interest be less than satisfactory, the business can consider alternative strategy or product modifications before expending assets on a launch.
Think Ahead to Get Ahead
It's commonplace for businesses to try to one-up the competition by releasing a new product first. Sure, the first available item will be the sales leader until rival products launch, but what will those sales amount to?
Consumer anticipation can be key to a successful new product launch. Sales of a new launch will be seriously affected if all the consumer interest is focused on the upcoming release of another product. Use an effective pre-sell campaign for your products and be the e-commerce business who grabs all the attention.
---
The Atlanta Small Business Network, from start-up to success, we are your go-to resource for small business news, information, resources.

Follow us on Facebook here and stay up to date or catch-up on all our podcasts on demand.
While you're here, don't forget to subscribe to our email newsletter for all the latest business news know-how from Atlanta Small Business Network.
This has been a JBF Business Media production.