The level of use of Instagram for brand promotion continues to grow. It becomes just a must-have for every business. However, it is quite difficult to remain unique in such a competition! Brand voice is what makes you different from others. Today you will learn how to create your own brand voice and take your business to a new level.
Key Concepts to Start With
Target audience and brand voice are those concepts that need to be delivered and developed at the initial stage. Without defining your target audience, it will be pretty difficult to get the most out of today's opportunities on Instagram. For example, if you sell auto parts, and most of your subscribers are teenagers or women, then all your future work will not be effective.
Brand voice is the tone of your communication with the audience. It can be both friendly and business, depending on your target audience and brand. Consequently, in order to choose the right and effective brand voice, you first need to clearly understand who your target audience is.
1. Strategy Development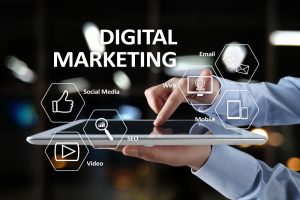 You need to start by defining what your unique approach can be. If you plan to upload photos of your product from different angles, you will not achieve anything with it! At this stage, it will be not possible to move on without a coherent digital strategy, which will be sharpened by this social network.
Look at successful brand accounts or just Instagram bloggers with thousands of subscribers who may not be famous people. Each of them has some idea. So you need to think about your "salt", which will appear in every element of your blog. You have to create really interesting content that will directly fit your brand's values, your mission and solve the problems of your users.
2. Determine Your Voice
The voice of the brand needs to be really strong and be based on brand values. Therefore, it is necessary to start with the compilation of a list of values.
After making a list, you can match them with a tone of voice. Later, you can start developing an action plan for your client.
A youth brand usually tends to a humorous and modern language. Such a brand will avoid using too serious and business language.

A professional brand can use formal and even business language.

A professional brand usually does not use frivolous language.
Also, you can make a list of words that you want to use more and which to avoid at all. Later you will begin to use them naturally, without even thinking. If you cannot independently cope with the content, you can seek the help of professionals. 
3. Always Speak with One Voice
Your audience should know what to expect from your interactions on social networks. Remember that your company voice is not your own voice. When publishing on behalf of your company, you must use a voice that is different from how you behave in your personal profiles.
A random comment or comic picture that may be acceptable for your personal account may cause irreparable damage to your business afterward. By adhering to the voice of your brand, you protect the image and reputation of your company from minor mistakes that can be a big headache.
4. Make a Clear Content Plan
The content plan is usually prescribed when drawing up a strategy. Keep in mind that Instagram liked minimalism as well. All boring and obsessive content will only cause irritation and the desire to immediately refuse such a subscription. So, let's look at the content components.
In Instagram, there are two types of content: photos and videos. The ability to shoot video appeared not so long ago, the timing of videos is limited to 15 seconds. Hence, the IGTV is gaining momentum. But the photo requires less cost when creating and viewing. In any case, all your posts should meet the following features.
Uniqueness

. The uniqueness of your content is a defining feature of successful promotion on Instagram. So this is actually very important: the content should be really original. If you already take some existing pictures, they should at least not be hackneyed. 

Description

. Of course, the option of a simple posting of photos also has the right to life, but it is better to somehow manifest itself. The main thing is not to confuse Instagram with Facebook and do not write long posts. A couple of suggestions will be enough. But remember:

users prefer to like posts rather than comment on them

. In turn, user comments indicate that you hit the target and touched on exactly the topic that really interests your customers.
5. Develop a Sequence and Follow It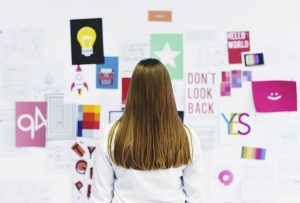 To create a really strong visual brand, you must follow the sequence. When you struggle with millions of other accounts for users' attention, quick recognition can be very helpful. Therefore, in addition to the content plan, you need to create a plan for the sequence of your account. Think over the colors that you will use in every publication. Create your set of hashtags, with the help of which users will be able to quickly find you. If you do not adhere to one format, you will no longer be recognized.
6. Learn to Listen to Be Heard
The process of finding the best brand voice is not just long, but endless. Therefore, in order not to lose contact with your audience, you need to learn to listen to it. You should not impose your voice on your potential clients, you can modify it in time for the dialogue based on the situation. For example, if your client will write to you in an easy and friendly manner with emoji, then answering dryly and in a businesslike manner can turn him away. When you go to meet your audience, make sure that you have fully adapted your brand voice to their language!
 In truth, the effectiveness of finding your own style and voice depends on how good you feel your brand. It may seem like a simple task, but in reality, you will need to do some research and spend time to get answers. However, once you find it, the reaction of your target audience will not take long!
---
The Atlanta Small Business Network, from startup to success, we are your go-to resource for small business news, information, resources.

Follow us on Facebook here and stay up to date or catch-up on all our podcasts on demand.
While you're here, don't forget to subscribe to our email newsletter for all the latest business news know-how from Atlanta Small Business Network.
This has been a JBF Business Media production.