Many small business owners are very scared of these three words – social media plan. In fact, some are terrified of it. But in reality, there is nothing to be afraid of! Once you understand the logic of it all, it is very easy to create your own plan even without any additional assistance. Just follow these steps.
Getting Started
The first and probably most important step is deciding where you will be setting up an account. The social media platform you choose will determine your further steps. You don't necessarily need to have an account on every single platform, but it's good to have one or two of them. If you make too many, you might end up spreading your time and effort between them and having not enough of both on each of your accounts. In order for the strategy to work, you should invest in it, so investing too little will obviously lead to failure. To choose the right social media platform, you must understand where your audience is. If you have no idea where that can possibly be, your only solution is to do some research and maybe even test out a few places before settling down. Conduct a quick search on all the social media platforms and see what your competitors are up to.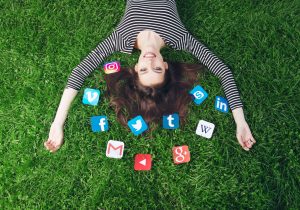 Set Your Goals
It is crucial to set realistic goals for yourself. If you have high hopes, they can be broken down easily. And on the contrary, if you have low expectations, you might think that you are performing very well, when in fact you will be doing poorly.
To decide what your goals are, consider these points:
Communication: You want to be able to better communicate with customers, whether old or new ones. This may also include communication with potential customers.

Presence: You want to increase brand awareness in order to attract more potential customers. Being present on social media can help you be discovered easier.

Trust: You want to show that you are a reliable brand so that your followers become your customers.
Depending on which goals you set yourself, certain social media platforms will be more suitable for you in order to achieve them. It is important to understand that Instagram, for example, is better for strong visual brands, while Facebook can create more traffic for your website. Here is a list of over twenty social media platforms to check out.
Find Your Voice
Before creating content, you must find your voice. Decide on what and how you want to sound like. What is your style? What is your persona? How will you communicate with your followers?
To have at least a vague idea, first, check how your competitors go about it. Then check who your followers are. On Facebook, you can do it by checking the Insights. Once you have done that, create a short description of your persona, which is not just who you are but also who your average follower is. Note these features:
Gender: Is it male, female or both?

Age: Take an age group that is the biggest, but don't forget about the smaller ones if they coincide with your main group.

Occupation: A generalization.

Income: Average salary in your industry.

Location: Either a specific location or a wider audience depending on what your insights are showing.
You can also use the Facebook Audience Insight App to see what your audience likes. This will help you create a better portrait of your potential customers.
Join Communities
After seeing what your competitors are up to, you can also learn a lot from other entrepreneurs just like you. Consider joining some communities or forums where other small business owners are sharing their experience, asking questions and receiving feedback. You can also consider visiting some websites dedicated to entrepreneurship and small businesses. For example, Atlanta Small Business Network publishes articles and news about these.
Create Content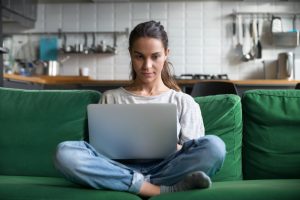 The final step is creating the content itself. Depending on which social media platforms you chose, you will be creating certain types of posts. However, some platforms allow all or nearly all types of posts, so it might more difficult to decide on what you will be posting. Here are some strategies you can try to understand what's best for you:
Test different kinds of content and types of posts on various platforms. See how well they perform, check the engagement they receive.

Experiment with images, videos, and gifs. Try out shorter and longer videos to see which ones work better. Combine several of these together and ask your audience what they like more. Consider such software as

Movavi Video Editor

to edit your videos and

Adobe Photoshop

to edit images.

Post regularly. You should post daily so that more people see your posts and find your brand. If you can, try to post several times a day. You can also try posting different types of content on different days.

Decide on the hours you post in. If you are targeting a certain location, you can schedule your posts for after work hours of that specific time zone. If you are working with a greater audience, try posting when it is the evening hours for the bigger part of your followers.

Target your primary audience. The more specific you are, the more chances you have to reach the users that can actually become your customers instead of the ones that are only vaguely related to what you have to offer. Another thing to keep in mind is that your content should be high-quality. Anything that contains mistakes or false facts will be deemed as unreliable and ignored. This is why it is best to double- check.
If you are the one writing your own content, you can check the grammar and spelling with such tools as Grammarly or Hemingway App. If you think that it is better to have professionals do the job, you can use such services as Trust My Paper to write the content for you. You can also use various editing programs such as Photoshop to make your images look more attractive and catch the attention of more users. Creating a social media content plan is certainly not as difficult as it might seem. You only need to sit down and focus on it.
---
The Atlanta Small Business Network, from start-up to success, we are your go-to resource for small business news, information, resources.

Follow us on Facebook here and stay up to date or catch-up on all our podcasts on demand.
While you're here, don't forget to subscribe to our email newsletter for all the latest business news know-how from Atlanta Small Business Network.
This has been a JBF Business Media production.