Social media marketing is a must for every business, and using platforms such as Facebook, Instagram, Twitter, and LinkedIn can do wonders for your brand visibility and your customer acquisition. However, if you want to see significant growth and success, using YouTube for your small business is essential.
YouTube is the most popular social media platform in the world and an incredible place to market your business. If you use the right YouTube marketing tips and strategies, you can bring your brand to the attention of hundreds of thousands of potential customers. Here are five key advantages of using YouTube for your small business.
1. It Can Supercharge Your Brand Visibility
When you're running a small business, it's important to build a strong brand image and to get recognized as much as possible. Strategies such as using branded packaging, building your customer base, and creating enticing web content will help. However, YouTube will also enhance your brand visibility significantly.
YouTube isn't just a social media behemoth – it's also one of the biggest websites in the entire world. According to the current Alexa rankings, YouTube is the second most-visited website worldwide, only beaten by Google. What's more, the average user spends a whopping 19 minutes and 42 seconds on YouTube per day.
This makes it the perfect place to build your brand. While it could take days or weeks to get noticed, creating exciting video content and promoting it via YouTube could eventually bring your brand to the attention of tons of customers who might never hear of your brand otherwise. Plus, YouTube videos often have the potential to go viral on social media overnight.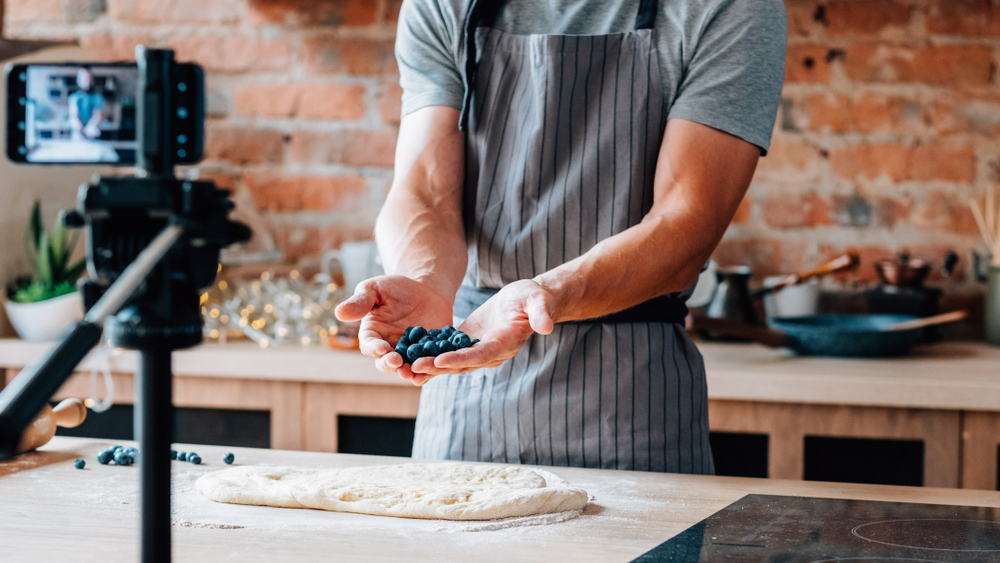 2. Visual Content Performs Better Than Text Content
Content marketing is one of the most effective ways to bring viewers to your site and convert them into customers. However, if you offer your visitors nothing but walls of text, they might lose interest. Although providing interesting textual content is important, visual content is much better at getting people's attention and keeping it.
This is another one of the major advantages of using YouTube to market your small business. Not only can you provide all kinds of exciting information, but you can do it using videos and interactive graphics that will keep people engaged. Statistics from HubSpot found that 83% of consumers worldwide use YouTube for visual content, more than any other platform.
You can also take the video content you make on YouTube further. For instance, after creating an interesting video demonstrating your products or providing help on a topic related to your business, you could share it to other platforms like Facebook, Twitter, and Instagram. This can help you expand your reach and gain many new customers.
3. You Can Use YouTube To Enhance Your Web Content
Another great thing about YouTube marketing is that it can help enhance your web content. While writing blog posts, creating product pages, and adding images can all help with your content marketing, implementing YouTube videos into your website can have a massive effect on viewers.
When viewers see an interesting video on your website, they'll be more likely to watch it and stick around on your website for longer. This increases your chances to convert them into customers. It can also decrease your bounce rate and increase average session duration, both of which will have a positive impact on your Google search rankings.
For example, if you have a blog post about your top 10 products, add some videos demonstrating those products to get potential buyers interested. If you have a how-to guide on using your services, add a video to demonstrate and make it even easier for potential clients. Adding videos to your product pages can also help turn hesitant consumers into customers.
4. It's Free And Easy To Use
Small businesses often have to consider the costs of everything they do. In many cases, you'll have limited funds to allocate and you won't want to blow your marketing budget on ineffective marketing methods. This is another one of the major advantages of using YouTube to market your business, especially since you don't need to pay anything.
You can create a YouTube channel for your business for free, create videos using free video editors, and upload them without any costs whatsoever. It's also very easy to use, meaning you don't need to be too technologically advanced to get the hang of it. This makes YouTube marketing arguably the best free DIY marketing method available to entrepreneurs.
Although you can market your business on YouTube for free, you might want to pay for certain costs to enhance your success. For instance, paying a professional video marketer to create videos for your business can go a long way. You might also want to pay for promotion or even sponsor YouTube influencers to expand your reach.
5. You Can Make All Kinds Of Creative Videos
Another big advantage of using YouTube for your small business is that it opens up many fun and creative ways to market your business. Not only will these videos be effective at grabbing the attention of potential customers, but they can also be very entertaining and rewarding to plan and create.
For instance, you might want to convert your blog posts into videos. Videos such as top 10 lists, how-to guides, and videos answering common questions that customers have can work particularly well. You can also make video testimonials from customers or even ask content creators to craft video reviews of your products.
Some businesses get creative with their YouTube content by creating meme videos or humorous YouTube commercials. These often have the potential to go viral, meaning that they can accumulate a lot of likes and shares across social media within a short time, resulting in your business gaining many new customers.
Conclusion
If you aren't already using YouTube to promote your small business, you need to start now. With hundreds of millions of daily active users, it's hands-down one of the best places to reach new customers, enhance your sales, and increase your brand visibility. On top of that, it's also completely free, easy to manage, and can help you enhance your content marketing in various ways.
From how-to videos to product demonstrations, try creating a range of different types of video content to appeal to potential customers. Don't forget to include links to your business website and your online store in the descriptions of your videos. You should also create catchy titles with popular keywords. In time, you'll attract a wide audience of viewers that you can convert into customers.
---
The Atlanta Small Business Network, from start-up to success, we are your go-to resource for small business news, expert advice, information, and event coverage.
While you're here, don't forget to subscribe to our email newsletter for all the latest business news know-how from Atlanta Small Business Network.