In the year 2020, the best content and the best strategies win. There isn't much room for dabblers. If you don't want to be left in SEO dust, here are three mistakes you must avoid at all costs.
Mistake #1 – No Content Strategy
The lack of a fine-tuned approach will cause most sites to fail as far as SEO is concerned. Poor content strategy causes high bounce rates. Visitors will click away from your site because they won't connect with you. Then, search engines will punish you by destroying your rankings. The worst part is, it's very hard to get those rankings bank. Often, it's an impossible feat.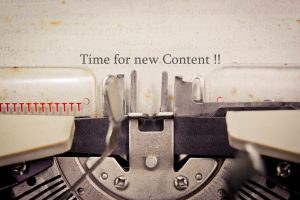 It's not enough to have the right keywords. As you will see, your technical SEO is crucial. But, it's not enough! It's barely the price of admission. If you want to be #1, you'll need a strategy.
Ask yourself this: What's your core message? What's the most important thing you want your visitors to know? More importantly, what's the biggest question on your visitors' minds? If you can't answer these questions, your content will fail – even if it seems great on the technical side. The good news is, you can turn it all around.
What you have to do is, break it all down. Imagine yourself in your visitor's shoes. See yourself typing the keyword you're trying to rank for. Do your best to feel what they're feeling. Then, see yourself writing directly to them. If you can do connect with your reader, you'll win the SEO game.
Mistake #2 – Poor Site Performance
The biggest search engines take your site speed very seriously. They want people to have a smooth and enjoyable experience. Plus, consider the fact that most users are on mobile devices. Mobile download rates affect how fast a site loads before they can view it. As such, search engines expect you to create a light-weight site that's easy to access.
There are several ways to do ensure your site loads fast. But, most of the solutions are highly technical. It's a very specialized area so you should look for an expert to help you out. There are also tools provided by search engines to help you measure your site's speed. Remember, if your site can't perform, you will not be able to get anywhere near a top-ranking position.
Mistake #3 – Content Nobody Wants to Share
Social signals form part of how your site is ranked. The only way to do well here is by having interesting content. Try reading your content out loud to a group of people. Are they bored? If they are, your visitors will feel the same way. So, they won't share what you've written.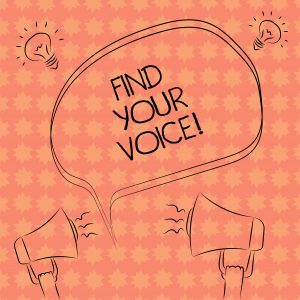 As a tip, don't try to sound like anyone else in your industry. You want your content to have a unique voice. Ideally, you will form a personal connection with your readers. You want them to feel you are speaking to them in a very direct manner. It's like two friends sharing cool yet important information.
Yes, engaging content takes some time to develop. The trouble is, if you don't do it, your content will suffer – and so will your readers. But, with the right strategy, you will discover your winning combination. Your content will become popular on social media and help you rank high on the search engines.
In 2020, there are no shortcuts that will work in the long term. The SEO arena has matured so only the serious players can win. If you're hoping to make money from organic traffic, you'll have to play hard.
Don't worry if you've been making these mistakes. You can turn it all around. Be patient. Start making the changes today. You can always speak to an expert to help you move forward faster. Get in touch now to find out the exact next step you should take.
Click here for more small business marketing advice and insight.
---
The Atlanta Small Business Network, from startup to success, we are your go-to resource for small business news, information, resources.

Follow us on Facebook here and stay up to date or catch-up on all our podcasts on demand.
While you're here, don't forget to subscribe to our email newsletter for all the latest business news know-how from Atlanta Small Business Network.
This has been a JBF Business Media production.