Social proof is a powerful force when used effectively in online marketing. The actions of others influence everyone in numerous ways, so it is only natural that consumers will seek reassurance before making a purchase. People have become used to seeking out reviews, while recommendations from friends can be extremely powerful. When misused, though, social proof can feel forced and insincere, turning people away from a brand. So how can you use social proof effectively in your business?
Customer Reviews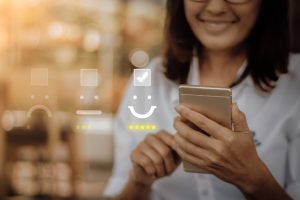 Customer reviews might be the most valuable example of social proof for an online business. Customers expect to be able to research businesses, looking for examples of positive experiences. You should be able to find reviews on your own site and external locations, with an overall positive impression. Rather than treating reviews passively, look to repair any negative issues and cultivate positive reviews from customers.
Influencers 
Influencers are celebrities within their industries, so they hold a lot of sway over their followers. People follow social media accounts for different reasons, but they will typically engage with the accounts they like. When an influencer then mentions or recommends your brand, this will provide social proof to their followers. The key to working with influencers is to find the most targeted people, ensuring their audiences will have a genuine interest in your products.
Social Media Recognition 
Social media makes your popularity level clear through likes, shares, and followers. If you don't have much engagement on the main social media sites, your brand isn't resonating with audiences. A popular social media account, though, acts as valuable social proof, drawing people towards you. You need to work hard at social media and keep up a consistent posting schedule, but you will gradually gain momentum.
Case Studies 
Case studies can be similar to testimonials, but they should offer more depth. You can discuss the starting point of the project and the goals you set. Next, you can reveal the improvements that were made and the tangible benefits to the business. Case studies can be used for all types of industries, including business services, weight loss plans, and more. Social proof is gained from people consuming the content and wanting to achieve the same goals for themselves.
Trust Seals 
Trust seals come with brand recognition, so visitors feel more at ease. You can include seals that recognize your business authenticity, website security, or payment processing capabilities. Brands like McAfee, Norton, Verisign, and PayPal can provide social proof as people see you are working with trusted brands. You don't need to promote these seals heavily, but their presence can add trust when a  consumer is considering a purchase.
Live Notification Tools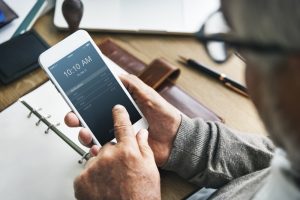 Seeing up-to-date product information adds a sense of urgency when a visitor is considering a purchase. People can see that other consumers are buying products, so they are moved into action. A sales notification tool can show a pop-up each time a product is purchased. Similarly, stock information shows how many items are currently available, typically leading to a higher conversion rate. These tools create the same impression as a popular offline store where products are flying off the shelves.
Social proof can become a key component in your marketing plan. You cannot rely solely on the opinions of others, but it can bolster your broader strategies. Consumers naturally want reassurance when considering a purchase, so look for signs that others vouch for a brand. If you neglect this aspect of selling, you are asking consumers to make a leap of faith. Using these strategies, though, can put people at ease, making them feel comfortable in their buying decision. As one branch of your marketing, social proof can be the factor that convinces people to invest in your brand.
---
The Atlanta Small Business Network, from startup to success, we are your go-to resource for small business news, information, resources.

Follow us on Facebook here and stay up to date or catch-up on all our podcasts on demand.
While you're here, don't forget to subscribe to our email newsletter for all the latest business news know-how from Atlanta Small Business Network.
This has been a JBF Business Media production.