What exactly defines a rock solid reputation and what is the best way in which you, as a small business owner, can begin to build yours? The Atlanta Small Business Show welcomes Rory Vaden back to the show, Co-Founder of Brand Builders Group and New York Times best-selling author of "Take The Stairs". Rory explores the ways in which business owners can ensure that their reputation and the foundation of their business are built to last. To find out more check out the interview above and make sure to check out Rory's best-selling novel, "Take The Stairs".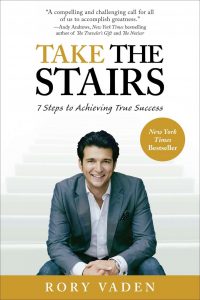 In this segment we ask Rory the following:
What does it mean to have a Rock Solid Reputation?
Talk to us about the 13 characteristics of a Rock Solid Reputation.
What is the first one and why do you say nobody likes it?
Talk to us about "The Reputation Formula"
How would you suggest businesses make difficult ethical decisions that could affect their reputation?
You built a very successful multi-million dollar company, what did you learn after you exited?
To hear Rory's answers and find out more, be sure to watch our entire interview above.
---
The Atlanta Small Business Network, from start-up to success, we are your go-to resource for small business news, information, resources.

Follow us on Facebook here and stay up to date or catch-up on all our podcasts on demand.
While you're here, don't forget to subscribe to our email newsletter for all the latest business news know-how from Atlanta Small Business Network.
This has been a JBF Business Media production.