At first glance, the process of launching a product seems reasonably straightforward. You can easily list a product for sale on your store, linking the page with your payment processor. In reality, though, you will struggle to gain any attention when you don't focus on the launch phase. Product launches have become highly sophisticated, aiming to achieve maximum attention in the run-up to launch date. There are various approaches you could take, but the following steps provide a simple guide for getting the most from a new product launch.
Pre-Launch Testing 
Running tests before launch can help avoid many expensive mistakes. You may have certain assumptions about your product and marketing, but you won't be sure until consumers have a chance to run through the promotional phase. Testing can be carried out to segments of your existing audience or via paid advertising to a new audience. You can let people run through your sales funnel and then survey them to garner further information.
Reach Out to Partners 
An effective product launch will involve multiple partners, all promoting at the same time. As long as these partners have the right type of audience, you can start to build a great deal of interest. The convergence of interest will begin to be seen across social media and industry forums, with conversations taking place between consumers. Partners can earn a healthy commission for their involvement, ensuring there is enough incentive to get involved.
Build a Sales Funnel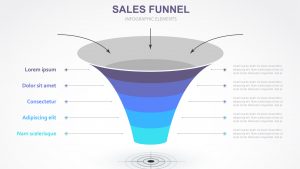 A sales funnel will be used to take new leads through several phases until they are ready to buy. You may choose to add people to an email list and promote your product over many messages. A product launch funnel could involve a number of pieces of content that explain your product and grows excitement. Articles or videos could be used to describe a common problem within the industry, with your product helping to solve the issue.
Generate Hype 
If you can't build hype around the launch, you will struggle to achieve that burst of excitement that gets consumers excited. How you build this hype will vary depending on the industry, but it will usually offer a marketing strategy that people are unfamiliar with. An info product could focus on the content that hasn't been seen elsewhere. A clothing brand might use popular influencers to generate social proof. The pre-launch hype should delight consumers, building excitement leading into the launch day.
Offer Limited Bonuses 
Adding valuable bonuses to the overall package can lead to an increased conversion rate, with customers trying to buy before they run out. If you have completed all the previous steps, there should be a demand for the product. A bonus can work to increase urgency, ensuring people don't delay with their buying decision. You can also use bonuses to convince the people who were uncertain whether to buy or not.
Add a Time-Sensitive Element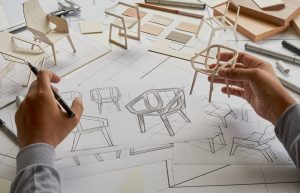 Similar to the bonuses, adding a time-sensitive element increases the immediate demand for your product. The approach you take will depend on the type of product you are selling. If you have a designated volume of stock, you can promote the fact that the demand may exceed supply, and people need to act quickly. An info product could be sold for a short period before you close the doors to assist your new customer base.
Test Your Infrastructure 
Before you officially launch, it is vital that you test your infrastructure. A successful launch will bring a lot of traffic and many new customers. You need to ensure your server can handle the volume of traffic, and the payment processor is ready for a spike in demand. The customer support department also needs to be trained and prepared for a large number of new inquiries. Make sure you are in contact with your web hosting and payment processing companies while pre-empting common questions that will arise.
Product launches, when performed effectively, can produce incredible results. Consumers are excited by the release, with anticipation gradually building. When the product eventually gets released, you can benefit from a peak level of interest. The spike in interest will then influence other people who were not yet aware of your brand. Planned product launches aren't the only way to gain attention for your business, but they will typically lead to the best results.
---
The Atlanta Small Business Network, from start-up to success, we are your go-to resource for small business news, information, resources.

Follow us on Facebook here and stay up to date or catch-up on all our podcasts on demand.
While you're here, don't forget to subscribe to our email newsletter for all the latest business news know-how from Atlanta Small Business Network.
This has been a JBF Business Media production.