SEO can feel like a never-ending process, with constant challenges getting in the way of consistent rankings. You might think you have developed a proven formula, but an algorithm update can change everything. Most successful site owners tend to think in terms of an SEO campaign, using goals to set realistic targets. You will need to work on SEO continuously, but a structured campaign makes the process manageable. Before you get started on a new campaign, though, it is important to think about a number of factors that will influence success. Thinking about the following elements will position you for the best possible results with the search engines.
Is Your Site Optimized?
On-page optimization is a factor that you can control. For this reason, it is important to set up your site correctly, thinking about both SEO and the user experience. Think about what you want to achieve with each page, setting up appropriate title tags, H1 tags, and meta descriptions. Make your URLs clear and readable, while including keywords within the content. Include internal linking to direct visitors to appropriate pages and increase dwell time.
Are There Any Technical Issues?
Technical issues can damage any realistic chances of long-term rankings. Page speed, for example, provides bad user experience, with visitors leaving quickly and the search engines demoting you. It is important to run speed tests, ensuring there are no coding issues or uncompressed images slowing down loading times. You can use a tool like DeepCrawl to analyze each page, uncovering issues that are not immediately noticeable.
What Keywords Are You Targeting?
The search engine has got better at discerning the topic of a page, changing the approach you take with keywords. Instead of stuffing keywords into content, it is important to make the content natural and designed for readers. However, each page should still have a target keyword you hope to rank for, using it within the title tag and body copy. Thinking about keywords first allows you to design a site with a clear hierarchy that suits the search engines and visitors.
What Is Your Content Strategy?
It is common for people to build sites and worry about a content strategy at a later date. This strategy, though, typically wastes valuable time, allowing your plans to drift. It is far easier to consider your content plan, thinking about what you want to achieve and the best approach to take. Many successful sites will create pillar posts, using detailed content that tackles the most important topics in the industry. You can then create scheduled posts to satisfy readers, using a content calendar to maintain regularity.
What Are Your Goals?
Setting goals will give you direction and allow you to know if your work is getting positive results. You can set ranking goals, using the most important keywords for your biggest promotions. Additionally, it is important to have goals related to the new visitors you will acquire. You may, for example, want to focus on building an email list, using your content to sell the benefits of subscribing. Alternatively, you could try to get people to subscribe to your blog or even to sell your products straight away.
How Are You Tracking Your Goals?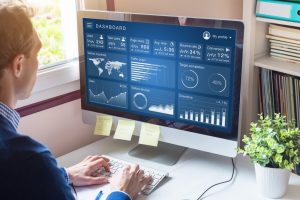 Tracking is a vital part of an SEO campaign as it ensures you stay on track, keeping sight of the main targets. You can use a rank tracking tool to monitor numerous keywords, identifying trends in your results over time. Additionally, you can use Google Analytics to find which posts are getting traffic. These posts can then become a focus for promotion, allowing you to gain more traffic with little extra work. You also need to think about your bigger goals, though, so you need to know the traffic you are receiving for a certain post actually converts.
SEO can be a tricky endeavor, but the results can make it all worthwhile. When you start to build some momentum, you usually find that things start to get easier. The initial stages, though, can feel like a lot of work with minimal results. Setting yourself up for success involves planning, working towards a best-case scenario. Thinking about each of these factors before you start a campaign should lead to a successful result, with multiple rankings in the search engines.
---
The Atlanta Small Business Network, from start-up to success, we are your go-to resource for small business news, information, resources.

Follow us on Facebook here and stay up to date or catch-up on all our podcasts on demand.
While you're here, don't forget to subscribe to our email newsletter for all the latest business news know-how from Atlanta Small Business Network.
This has been a JBF Business Media production.