Content marketing is thriving right now, with more than half of all online businesses making it a top priority for inbound marketing. Content helps brands to forge strong relationships with targeted audiences, making it far easier to sell products and services. This content also helps to build long-term relationships that create loyal customers. Simply creating quality articles, videos, and visual materials is not the way to ensure success, though, with a clear strategy required. The following five questions can be asked at the start of a campaign, ensuring everything is in place for maximum exposure and engagement.
1. Who Is Your Audience?
Understanding your audience is crucial for creating content that resonates. You may operate in a broad niche, but trying to appeal to everyone in the industry will usually fall flat. Instead, try to develop a clear idea of the people you want to reach. Create a customer avatar, thinking about the demographics and thoughts of your target consumer. Think about what they are hoping to gain or solve from an offer, also identifying what competing products they might currently be using. The content you produce can then get created with a firm concept of the reader or viewer.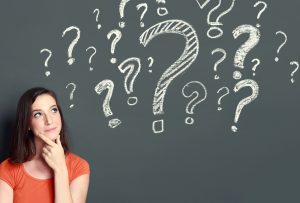 2. What Type of Content Should You Produce? 
Different audiences will often respond to particular content styles. Some industries benefit from articles, while others are better suited to videos. You don't need to limit yourself when structuring a content plan, with a host of options that can work. Articles, videos, images, infographics, podcasts, and ebooks are all options, while you can also combine a number of these elements. Look to research successful content using tools like BuzzSumo, seeing what works well within your niche.
3. What Will Your Content Schedule Look Like? 
It is crucial to develop a schedule that can be maintained. The frequency of your output might vary depending on the type of content you produce, but you need to ensure that audiences are satisfied. A blog or YouTube channel, for example, needs regular articles and videos to maintain success, but you can limit the frequency if you develop high-quality content that requires a substantial amount of work. As long as audiences can get used to your schedule, you can keep people interested.
4. What Are Your Primary Distribution Channels? 
Ideally, your content will get syndicated across a variety of sites. In most cases, though, you will have some primary distribution channels that drive the most traffic. If you write articles, your blog will usually be the most important platform, with SEO and social media driving additional traffic. YouTube can be an invaluable way to build an audience of viewers, while some niches still have popular forums. The research you conducted on the main competitors will also reveal the sites driving most of their traffic.
5. How Will You Promote the Content? 
Building a following ensures your content can be promoted directly to your audience. To achieve this goal, you could focus on growing your blog and email subscribers, building a social media following, and concentrating on SEO. These methods do take time, though, so you can also include more immediate plans. Paying for advertising is an option if you have a budget. Also, reaching out to influencers and bloggers can gain some exposure, but it may take some time to build these relationships.
Content marketing is such a powerful promotional tool that it cannot be ignored. Quality content will draw an audience into your business, helping to strengthen the relationship between brand and consumer. Unfortunately, though, there is so much online that it can be hard to get heard. Developing a solid plan can ensure your content is relevant, targeted, and accessible so that the right people can find it. Asking yourself these simple questions before you start a campaign will increase your chances of achieving the success you envision.
---
The Atlanta Small Business Network, from start-up to success, we are your go-to resource for small business news, information, resources.

Follow us on Facebook here and stay up to date or catch-up on all our podcasts on demand.
While you're here, don't forget to subscribe to our email newsletter for all the latest business news know-how from Atlanta Small Business Network.
This has been a JBF Business Media production.