It is virtually impossible to run an online business and not be aware of content marketing. Developing engaging content is one of the best ways to build trust with an audience, leading consumers towards a defined goal. Content marketing can also increase brand awareness, making it easier to convince people to make a purchase. Simply creating content is not enough to sustain interest, though, with a clear plan required. In order to develop an effective strategy, it is important to ask certain questions that will help build your plan.
Who is the Audience?
Before developing any content, it is important to work out the audience you are targeting. This audience will typically be a smaller section of the wider market, with sales data helping to understand who wants your products. There will inevitably be some trial and error when finding an audience, but you can track a number of sites as you gather data. Facebook, Twitter, and Reddit are social sites where audiences discuss what they are interested in. You can also use Q&A sites like Quora to find industry conversations. Finally, a competitive intelligence tool like SimilarWeb can provide detailed demographic information about prominent sites in your industry.
What Has Worked Before?
Successful content marketers understand the audience they are targeting, but also know what has worked in the past. While a piece of content might sound interesting, audiences may have shown that they didn't consume or share similar examples in the past. Tools like BuzzSumo show the types of content that people are liking and sharing, with both specific examples and broader styles. For example, you may find a number of popular infographics or list posts in your niche, allowing you to create your own with the knowledge there is an audience for them.
Which Platforms Should I Target?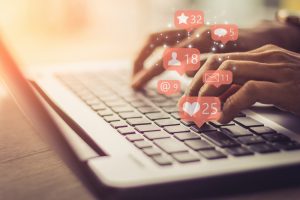 Ideally, content will be all over the web, reaching every interested consumer. In reality, though, it can be time-consuming and expensive to develop content for every type of platform. It is often a better use of resources to develop content for the sites that will produce the biggest results. A long article will work best on a blog, but you can quickly share it on social media using a tool like Hootsuite. A video can be added to your YouTube channel, with short clips being extracted for Instagram and Twitter. Most content will have multiple uses, but it is important to look at how this content works on each individual platform.
How Did Audiences Respond?
Content marketing is an ongoing process, so it is important to analyze results. You can keep track of a large amount of data, with page visits, views, likes, shares, comments, and other details all available for analysis. Not every piece of content will work, but you can often uncover patterns when you track everything. Additionally, you will find websites, social media influencers, and other platforms that have shown a willingness to promote your work. If you can develop these relationships further, these people can become part of your circle who help promote your new content as it is released.
Online marketing is being driven by content. If you cannot develop and promote engaging content, consumers will struggle to build a relationship with your brand. The online world has removed many of the advantages of offline businesses, such as having a prime location in a city. However, big brands are able to invest heavily in various promotional activities. The ability to create content that resonates with your audience can level the playing field, though, allowing you to build a loyal following that stays with you as your business develops.