Twitter is one of the most effective marketing channels for building brand credibility, engaging with customers, and reaching a wider audience. However, using the platform does have its pitfalls.
If you're not careful, little mistakes you make on Twitter can add up to creating a poor image for your brand. In this article, we've compiled ten of the most common Twitter marketing mistakes your business should avoid.
1. Mentioning Your Business Too Much
If all you do is constantly talk about your business, you'll soon be seen as spam, and many people will simply hit the "unfollow" button. People don't use Twitter just to be sold to. They want information, they want to be entertained, and they want to be made to feel good.
Before you send any tweet, make sure it's helpful, fun, or positive in some way. This doesn't mean you can't promote your business; just do it in moderation.
2. Not Using Multimedia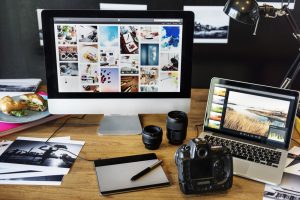 Don't just stick to text. Use different media formats in your Twitter feed to make it more interesting for your audience. Post graphics, videos, and gifs. Your tweets will stand out and appeal to a wider audience.
Twitter studied 3.7 million accounts and found that tweets with a gif received 55 percent more engagement, and tweets with a video received ten times more engagement1.
3. Posting at Fixed Times
Your followers won't see everything you post, so don't just send one tweet in the morning and leave it at that. Schedule your posts for different times of the day to reach more potential customers.
Think about different ways to communicate the same message. It's less annoying for your audience, and you'll avoid being flagged up as spam by Twitter. To optimize engagement, use social media analytics tools to discover when your followers are more responsive to your tweets.
4. Using Too Many Hashtags
Tweets with a hashtag get double the engagement than those without. However, tweets with more than two hashtags see a drop in engagement by 17 percent2. Always try to include one hashtag, whether it's a trending hashtag or an industry-related one. As well as increasing engagement, it will help people find your posts.
5. Not Asking for Retweets
According to a study by Buffer, tweets have a 12 times higher chance of being retweeted if you simply ask for a retweet2. The same study also confirms that you should spell out the word "retweet" instead of using the abbreviation "RT" as this increases the chances of a retweet.
6. Not Engaging with Your Audience
Many marketers using Twitter forget that the purpose of Twitter is to be social. If you don't take part in conversations, you may as well not use it at all. Connect with other individuals whenever it's appropriate. Be receptive to feedback, respond to comments, share your views, and retweet posts if you find them interesting. Building relationships will go a long way toward increasing awareness of your brand.
7. Ignoring Negative Comments
Similar to the last point, there's no point in ignoring negative comments. In fact, doing so will probably damage your reputation, as others will notice and are likely to comment on your indifference. So when you get a negative comment, reply. Apologize and try to offer a solution. Just showing you have listened will help to improve your reputation.
8. Retweeting Mentions of Your Own Brand
It can be tempting to simply retweet a post in which someone mentions your business, but this can look insincere. Instead, reply to the tweet and move on. If you want your followers to see the original tweet, retweet it with a comment attached.
9. Ignoring Trending Topics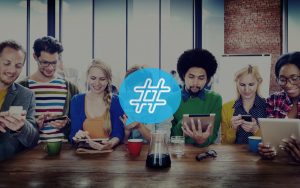 It's always a good idea to follow trending topics on Twitter, as you can tie your tweets to trending hashtags. Obviously, you need to choose appropriate hashtags to join in with. Make sure you can relate your product or service to the hashtag in some way, or use hashtags that tie in with your company's core values.
10. Using an Inconsistent Brand Voice
The words you use and the tone of your tweets have a big impact on how people view your business. To help followers recognize your posts, use a consistent brand voice. As well as helping you stand out from the competition, a unique voice will make your marketing messages more memorable.
Wrapping Up
Twitter can be an incredibly powerful marketing tool, but it can also become a wasted resource if you constantly make the same marketing mistakes. By avoiding the mistakes outlined in this article, you can ensure you achieve consistently better marketing results going forward.
It's also important to measure the results of your Twitter activity. There are many paid and free social media analytics tools you can use, or you can simply use Twitter's inbuilt analytics tool. By monitoring the results and building on past successes, you can ensure Twitter is a more rewarding experience for your business and your followers.
---
The Atlanta Small Business Network, from startup to success, we are your go-to resource for small business news, information, resources.

Follow us on Facebook here and stay up to date or catch-up on all our podcasts on demand.
While you're here, don't forget to subscribe to our email newsletter for all the latest business news know-how from Atlanta Small Business Network.
This has been a JBF Business Media production.