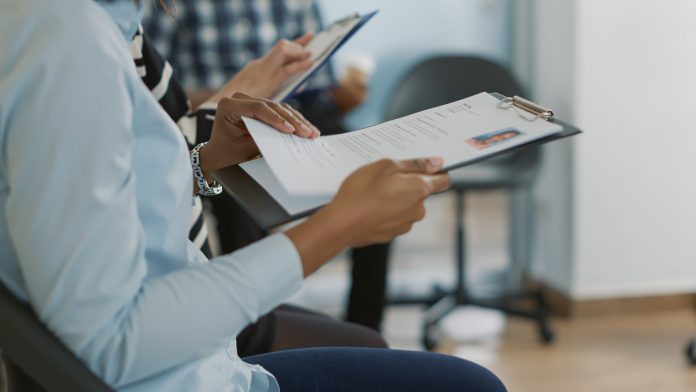 You may not be aware of it, but over 90% of businesses now report that they perform at least one background check on their candidates. Small businesses run background checks to maintain their reputation, employees, and customers' safety. A background check is an essential component to democratize the screening process of potential employees. 
Now, let's dive into the importance, types, and laws of performing a background check and why your small business should prioritize and take strategic steps to run background checks on applicants to improve the hiring process.
Importance of Thorough Background Checks for Small Businesses
Background checks allow small businesses to mitigate potential risks of employee fraud and theft. Employee background checks work as a safety net for small businesses to spot hidden risks or red flags. A study by the Association of Certified Fraud Examiners shows that businesses with a low employee count report the most median losses because of internal fraud and theft, which amounts to $150,000.
Most importantly, it helps small businesses build a reliable and transparent team that instills more confidence and positivity in the work environment. Besides, hiring employees with clear backgrounds allows you to create a thriving and professional organizational culture and transform the hiring process. 
Unlike large corporations that can take a financial hit, small businesses cannot afford severe employee fraud and theft. It makes all the more reason to make background run part of the recruitment process.  
And when small businesses run background checks, it ensures that they're getting the most qualified applicants for specific jobs. It can also help small businesses avoid significant expenses from recruiting the wrong individuals.
In the long run, it allows small businesses to reduce their overall liability risks. Background checks can reduce the risk of lawsuits against your business for negligent hiring or retention of an incompetent or unsafe employee.
Types of Background Checks
Criminal Record Checks
Criminal record checks help small businesses ensure that they're hiring the "right" talent with a clean professional and personal track record. It builds trust and promotes safety within the company.
Employment History Checks
An employment history check helps small businesses verify the applicant's experiences and qualifications. It allows small businesses to find candidates that can perfectly fit into their small teams.
Reference Checks
Reference checks offer valuable insights to small businesses about candidates' previous employers. It gives a clear perspective and objective view of potential applicants. Reference checks are common and allow small businesses to build up a great team.
Step-by-Step Guide to Perform Background Checks
Here are steps you can take to run background checks for your small business:
First, emphasize the significance of getting consent from your applicants to run background checks, and make sure to have open and direct communication.
Your next step should be to navigate the legal space and make sure you follow all the relevant and current regulations.
When running a background check, follow the best practices and maintain a high level of fairness and accuracy.
Make sure to run background checks with ease and confidence, and don't be reluctant to get the help of a professional.
Laws on Background Check Small Businesses Need to Know
Violation of background check regulations and laws can trigger significant penalties and lead to liability risk. When it comes to federal-level background check laws, small businesses should be aware of FCRA, or Fair Credit Reporting Act. FCRA governs employers and background check service providers and involves what information agencies can collect, report, and retain.
Small businesses should also be aware of the 1964 Civil Rights Act Title VII. This law prohibits businesses from discriminating against any candidates based on their status. Remember that the governing laws usually vary when it comes to state-based background checks. So, consult with your professional legal counsel and learn as much as possible about your state's background check laws. 
Practical Steps to Review and Choose Reputable Background Check Service Providers
If you want to select a solid background check service provider, opt for the agency that offers you the most reliable and accurate results.

 

Gravitate toward the most reputable and trustworthy background check service provider that communicates and collaborates with you.
Make sure the background check service provider meets compliance standards in your industry.
Final Thoughts
Small businesses often face consistent pressure in hiring the best talent from a competitive job market. So, make employee background checks part of your recruitment process to build a robust internal team and improve your organizational culture. In hindsight, small businesses can take proactive measures to make sure they hire highly trustworthy, competent, and qualified individuals.